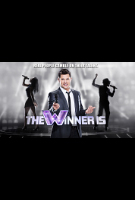 TV Info
---
Category
Reality TV
Genre
Reality-TV, Game-Show
Starring :
Nick Lachey

May 30, 2012 09:05:15
Following the success of "
The Voice
", NBC is gearing up to launch another singing competition series. The network has greenlit "
The Winner Is
" which will pit singers (soloists and groups) of all ages and styles against each other in head-to-head duels for a $1 million dollar prize.
They will be judged by an in-studio panel led by a not-yet-named celebrity judge. The twist is, before the contestants learn their fate, they will be offered whether to step out of the competition in exchange for a cash payout, or to gamble on continuing in the game.
...