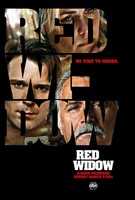 TV Info
---
Episode Premiere
March 03, 2013

Distributor
ABC

Genre
Drama

Show Period
2013 - 2013

Production Company
ABC Studios, Endemol


Cast and Crew
---
Director
Mark Pellington
Screenwriter
Melissa Rosenberg
Main Cast
Additional Cast
Erin Cahill
Edi Gathegi
Natalija Nogulich
Synopsis
---
Marta Walraven (Radha Mitchell) has always tried to keep her children away from the life of organized crime she grew up with thanks to her family. Her husband, Evan (Anson Mount), has never gotten too deep, but he's certainly no angel. This is evidenced by the gun his youngest son, Boris (Jakob Salvati), swipes from underneath his car seat. As for Marta, she's busy dealing with family issues. Her sister, Kat (Jaime Ray Newman), is getting married. Their mother doesn't want to attend the wedding if their longtime mob man father, Andrei Petrov (Rade Serbedzija), brings his girlfriend, Felicity. The sisters refer to this younger woman as "The Poodle."
Marta's brother, Irwin Petrov (Wil Traval), watches from a small motorboat as a drug shipment is being moved late at night at a San Francisco-area dock. He takes down two of the men unloading the cocaine. One of the workers recognizes him. He says that it's a mistake to steal from his boss, Nicholae Schiller (Goran Visnjic). This is the type of man who will kill his entire family. Irwin knows this to be true. Schiller can't know who stole from him. So Irwin kills both men before driving off with the full load of stolen drugs.
Evan realizes that Irwin has stolen drugs from the most vicious crime lord in the land when FBI Agent James Ramos (Clifton Collins Jr.) shows up at the dock. Even their partner/pal, Mike Tomlin (Lee Tergesen), is shocked to learn that Irwin killed two of Schiller's men and hid the drugs on their boat. The three men run a fishing charter business which is just a front for exporting marijuana. The large quantity of stolen cocaine currently in their possession takes them to a whole new level in the drug game. Evan believes they are all dead.
Boris pulls the gun on the bullying schoolmate who swiped headsets that belong to his brother, Gabriel (Sterling Beaumon). The incident gets the little guy expelled from school. Marta lets Evan know that he needs to get out of the crime business. She says she will protect her children at any cost. If Evan doesn't want to go along with this plan, she will have no choice but to leave him. Getting out isn't going to be easy after Irwin's actions.
Everyone is having a great time at Kat's wedding reception with the exception of Evan. He lets Irwin and Mike know that they'll sell the stolen drugs for one final score. Irwin packs a gun to meet with his buyer. A somber Evan heads back to the reception for a sweet dance with Marta. Elsewhere, the police arrest Erwin for felony possession of a firearm. Mike thinks Evan snitched on him. He threatens to kill him in front of all the wedding guests before the family's longtime enforcer/bodyguard/hitman , Luther (Luke Goss), pulls him away. Evan lets Marta know that if she truly wants out of this life, they have to leave everything behind-including her family.
Marta and Evan spend the night making love to each other. The next morning, it's as if all is right in the world. Evan heads off to do some work on the boat. Marta hears a motorcycle outside the house just after he leaves. BANG! BANG! Marta rushes outside to see a traumatized Boris standing over his father's body. Evan has been shot. He's bleeding out. Then he's gone. Marta thinks Mike may have killed him. She lets his wife, Dina (Suleka Mathew), who also happens to be her best friend, know that he's to stay away from her family.
While behind bars, Irwin leads Marta to believe that stealing the drugs from Schiller was all Evan's idea. He wants her to pick up where her husband left off. Marta has a different plan. She wants to give the drugs back to Schiller. Marta returns home to find the feds searching the place. Agent Ramos says they are looking for a computer memory stick. Evan was going to turn over evidence so that his family would be put in the witness protection program. Marta is able to sneak the memory stick out of the house. It's hidden inside a keychain that is used to open the secret panel on the boat. Too bad the stash of drugs is gone.
Marta pulls out a gun when she hears someone entering the boat. One of Schiller's men has roughed up Mike. The thug advises Marta to return what was taken. Mike swears he didn't kill Evan. As for Marta, she can't crack the password on the computer memory stick, but Gabriel can. He learns his dad was going to turn over evidence that would send the entire family and their friends to prison. Marta is shocked to learn that her son knew his dad was a pot smuggler. Fortunately, her daughter, Natalie (Erin Moriarty), still believes her dad walked on water. A video message from Evan lets Marta know that the only person she can ever trust is herself.
Andrei and Luther advise Marta to talk to Schiller. Perhaps he'll be sympathetic to the grieving widow. Marta turns over the flash drive to the FBI, but erases the incriminating family evidence leaving only the video message intact. She then presents $500,000 in cash to Nicholae Schiller. It's all she has. She wants him to leave her family alone. That's not going to happen. Schiller says he didn't kill Evan because that wouldn't be the best way to get back what was stolen from him. That's where Marta comes in. She needs to do a job for Schiller in order to save her family. For Marta Walraven, the only way to get out of this dangerous life is to go deeper in.