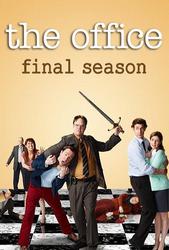 TV Info
---
Episode Premiere
February 12, 2009

Distributor
NBC

Genre
Comedy, Drama

Show Period
2005 - 2013

Production Company
Reveille, Deedle-Dee, NBC Universal


Cast and Crew
---
Director
Ken Kwapis
Screenwriter
Mindy Kaling
Main Cast
Additional Cast
Synopsis
---
Angela comes to work in an unusual chipper mood. She tells her co-workers that she sold Andy's engagement ring on Ebay and with the money, bought a new and very expensive cat, "Princess Lady". Meredith wants to see a picture of that "little bitch", but Angela shows her something better, video of all her cats from her nanny cam.
Dwight peaked into Kelly's personal files and discovers she was in Juvenile Detention Center from ages 14-15 and he demands to know what she did. She can only answer by saying, she was "kickin' it". She finally confesses she stole an ex-boyfriend's family boat. Jim lightens the conversation by telling Kelly her birthday cake is in the kitchen. She hates the very plain looking cake and makes sure Jim and Dwight know.
Michael and Pam break the rules and head up to Nashua so Michael can get closure from Holly. He finds out Holly is on a HR retreat and also finds out she has a new boyfriend, a salesman named AJ. Michael steps outside to cry and doesn't want to continue the lecture circuit. Pam encourages Michael to move on.
The nanny cam takes an unexpected turn when Angela's cat, Mr. Ash starts humping Princess Lady while the other cats watch. Angela assures her co-workers that she has good cats and immediately rushes home to stop the madness.
Pam encourages Michael to give his lecture about success to the Nashua branch so they can see what a smart guy he is. He makes the speech personal and starts talking to a confused AJ about Holly. When AJ doesn't know how to answer Michael's questions, Michael has a complete meltdown and Pam steps in and tries to salvage the presentation.
As Angela tends to her cats, Oscar and Kevin witness what goes on at the Martin household by watching the nanny cam. They are disgusted to see Angela actually clean Princess Lady with her tongue. She comes back to work and Oscar and Kevin claim they saw nothing while she was away. Angela is distracted when she has to cough up a hairball.
While Pam gives her presentation, Michael is busy downloading a document titled "Dear Michael" off of Holly's computer. Michael and Pam stop at a diner on their way out of Nashua and he tells her what has done. He says there was a letter he downloaded addressed to him. Pam recommends she read it and delete it. She tells Michael the letter confesses Holly still has feelings for him and insists it's not over between them. Michael is happy with his closure.
Everybody gathers around for Kelly's birthday in the conference room. She is not impressed with Jim and Dwight's attempt. When she finds out her theme is either one-hour of napping or one hour of television, she smiles and likes the creativity. She opts for the nap in the conference room.