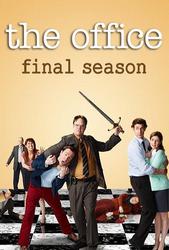 TV Info
---
Episode Premiere
October 09, 2008

Distributor
NBC

Genre
Comedy, Drama

Show Period
2005 - 2013

Production Company
Reveille, Deedle-Dee, NBC Universal


Cast and Crew
---
Director
Jeffrey Blitz
Screenwriter
Ryan Koh
Main Cast
Additional Cast
Synopsis
---
Michael and Holly decide it's time to liven up the meeting on ethics. It's time to get ethical! Michael hopes that by helping Holly out, they will merge into a romantic relationship. Before the meeting, Holly points out the reasoning behind the course in the first place: a certain employee's firing at Corporate. Everybody points out Ryan.
Michael encourages the group to give examples of bad ethics. Meredith takes the jackpot when she admits she sleeps with one of their supply reps for cheaper products and Outback Steakhouse gift certificates. Holly grows very concerned with Meredith's confession.
Holly and Michael sit down with Meredith to take her confession down. She spills all the details about her six-year affair and Holly takes notes. Meredith freaks out, especially when Holly talks about the possibility of her losing her job.
Dwight lets out a long yawn and Jim is there to time it. Dwight wants to know what Jim is doing with the timer. Jim is out to make a point that Dwight does use company time for his own personal use. Jim continues to time Dwight even as he makes his case of how lame Jim is being.
Michael points out to Holly that there is no reason why two attractive people can't go to lunch and discuss the situation about Meredith. Michael takes Holly to Cooper's Seafood House and tries to engage in chitchat. Holly wants to get to the point about Meredith and what the company is going to have to do.
Jim continues to taunt Dwight about using company time. He talks to Andy about "Battlestar Galactica," driving Dwight wild because he can't refute anything Jim is saying without getting timed. Dwight just squirms quietly at his desk, while Jim continues to mess up the details of Dwight's favorite show.
Holly has to point out to Michael that Meredith's behavior should lead to her being fired. Michael wants to sweep the problem under the rug, but Holly can't do that. Michael isn't pleased with Holly's unwillingness to negotiate and can't even bring himself to ride in the same elevator as her when they return to work.
Michael is now making it very uncomfortable for Holly in the workplace. He is completely avoiding her, refusing her coffee and even stalling her on trips to the copy machine. Holly is hurt because she feels she lost her best friend in the office.
Holly and Michael jump on a call with Corporate's HR rep, Kendall, to discuss Meredith. Kendall points out that it's a rough time economically for the company and if Meredith is helping Dunder Mifflin get cheaper supplies, her behavior should not be reprimanded. Then he gets angry with Holly for not finishing the course on ethics with the staff.
A defeated Holly has to turn back to her co-workers and ask them to finish her ethics course and collect all their signatures. Everybody refuses, until Michael threatens to kill anyone who doesn't finish the course in the conference room. Holly is charmed by Michael's help.