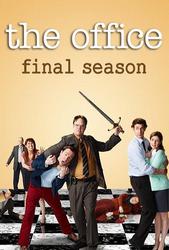 TV Info
---
Episode Premiere
October 04, 2007

Distributor
NBC

Genre
Comedy, Drama

Show Period
2005 - 2013

Production Company
Reveille, Deedle-Dee, NBC Universal


Cast and Crew
---
Director
Craig Zisk
Screenwriter
Michael Schur
Main Cast
Additional Cast
Edward James Gage
Kevin Dorff
John Ingle
Synopsis
---
Toby spied Pam and Jim together and sent a memo to put an end to inappropriate PDA in the office. This prompted Jim to come out and admit he and Pam were dating. Michael considered this an infamous/joyous occasion at Dunder Mifflin.
Dwight hoped to make things better with Angela by giving her Garbage, the feral cat he captured in his barnyard. She was still grieving the death of Sprinkles, the cat Dwight had put out of misery in her freezer, the week before.
Ryan was returning to Scranton from Corporate for a business meeting with Michael. Not before the rest of the Scranton branch could give Ryan a little ribbing. Ryan put a stop to it, reminding everybody that he was now the boss and he deserved respect.
Ryan introduced the Scranton branch to Dunder Mifflin Infinity, the company's new website. Kelly interrupted Ryan's speech saying she had to speak to him privately. After the meeting, Creed reminded Michael that Dunder Mifflin Infinity meant the old folks were doomed!
Now that Pam and Jim were a couple, Jim decided it was time to keep no secrets. He told Pam about his knowledge of Dwight and Angela's relationship for the last six months, but she alerted Jim they really had been dating for two years now. Jim was shocked.
Poor Toby was visited by the past when he had to listen once again to Ryan and Kelly fight in Kelly's cube. She accused Ryan of never caring, which he denied. But now he had to be more committed than ever because she was three months pregnant. Of course, in private, Kelly admitted she lied to weasel a date out of Ryan. Ryan was furious when he discovered the lie later that night.
Creed took actions to make him young again, starting with coloring and spiking his hair. Later, Michael held a meeting with Ryan present to accuse the company of ageism. His presentation included a speech from the 87-year-old founder of the company, Roger Dunder.
Later that night, Dwight and Angela went out on a romantic date, but it wasn't how it ended. Angela confessed that she saw Sprinkles lifeless body every time she looked in Dwight's eyes and was forced to end their relationship, leaving Dwight heartbroken.
Michael was determined to win back the seven clients they lost that year with gift baskets loaded with goodies. He had also hoped to prove to Ryan that this was the real way to conduct business and not with websites. According to Michael, websites can't deliver gift baskets.
Pam was flattered when Ryan purposed she come up with a few mock-ups for the Dunder Mifflin Infinity design logo. She was very excited to be given the chance, though she really never considered herself a graphic artist.
Michael was trying unsuccessfully to win customers back. Michael was remaining optimistic he could still win, while Dwight, still heartbroken over Angela, was remaining negative to the whole situation. Customers wanted cheaper prices and a reliable website.
Things went from bad to worst when Michael and Dwight had an argument over Michael's car navigation system. Michael misread the computer's directions and drove their rental car right into a lake! Dwight and Michael watched their gift basket of goodness pour out into the body of water as the car was towed out.
Ryan was impressed with Pam's work on the logo and wanted to discuss it further over dinner. She alerted Ryan of her relationship with Jim. Jim was satisfied with knowing Ryan was full of it when he claimed earlier he could get any girl he wanted with his big title.
Michael and Dwight walked from the lake back to their last client's office, determined to grab their gift basket back. When they succeeded, they headed back to Dunder Mifflin, torn up basket in tow, to announce they would not welcome new technology, because computers and new technology try to murder you in a lake.