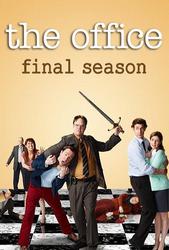 TV Info
---
Episode Premiere
May 17, 2007

Distributor
NBC

Genre
Comedy, Drama

Show Period
2005 - 2013

Production Company
Reveille, Deedle-Dee, NBC Universal


Cast and Crew
---
Director
Ken Kwapis
Screenwriter
Michael Schur, Paul Lieberstein
Main Cast
Additional Cast
Synopsis
---
After Pam's outburst at Beach Day, she and Jim had a talk and realized how much they both missed their friendship. Pam never regretted her speech she gave to Jim in front of the rest of the staff; in fact , she was happy that it only took her three years to summon the courage to say what was on her mind.
It was time for the big interview at Corporate. Karen encouraged Jim to cut his hair so he didn't look so "homeless". Karen was leery of Pam ever since Beach Day and suggested she and Jim travel to New York a day before the interview for some romance. Jim was game.
The staff was having fun giving Pam a hard time for Beach Day. Creed took note that he blogged all about it on his website, Creed Thoughts. Turned out that Ryan, in order to protect the web from Creed's brain, opened up a Word document and just told Creed it was a spot to blog.
Dwight was feeling the power after Michael named him the new Regional Manager. Angela became hot with the thought of Dwight in charge of the Scranton branch. But, she cooled down fast in order to protect the secrecy of their relationship. Meanwhile, Michael thought he already got the corporate job and sold his condo on eBay and was ready to move to New York.
After the awkward break-up with Jan, Michael was shocked to see her stop by the branch. For back-up, Michael asked the ladies to gather in the conference room. Before the gathering, Karen asked Pam to run some sales report copies for her and Jim's respective interviews and Pam told Karen she secretly hoped she got the job at Corporate. Karen replied with a glare.
Jan asked Michael for a second chance. When Michael didn't know what to say, she brought out the big guns. Michael became a bumbling idiot after staring at Jan's huge new breasts. In fact, everybody in the office noticed her huge assets. In the end, Michael took Jan back.
Michael left the Scranton branch to head to New York for his interview at Corporate. He said good-bye to the Scranton branch one last time and played Natalie Merchant's "Thank You" as he left the building. Immediately after, Dwight took over as Regional Manager and put his name on Michael's office door.
Jim and Karen had some serious talks during their night out in New York. The next morning, they met with Michael at Corporate headquarters for their interviews. Michael appeared over-confident, but was shocked to learn the job he would be replacing Jan at Corporate.
Dwight was making some pretty big changes as new Regional Manager of the Scranton branch, starting with making Andy his number two. Dwight introduced the staff to the "Schrutebuck", a reward each person will get when they do a good job.
Michael immediately told Jan about her imminent firing. She became furious and demanded that David tell her why. When he gave her reasons for her dismissal, she refused to leave the building. Michael was forced to stay neutral during the blow-out. But it was too late - it was decided Michael didn't get the job.
After finding out Michael didn't get the job, he offered to drive an erratic Jan home. Michael offered to take his condo back off eBay and have Jan move in with him. She loved the idea. She called their relationship her new full-time job. Michael all of a sudden became very, very worried. But first he had to tell everyone at Scranton that he was back!
Jim's interview with Corporate was going very well and he was getting happier with the thought of getting the job. He glanced down to his folder and saw a sweet note from Pam that threw him off guard a bit. When asked about what he liked most about Scranton, Jim smiled and replied, "the friendships".
Pam was pretty sure Jim got the job at Corporate. Meanwhile, Jim was thinking back to conversations with Pam at Beach Day as he was driving back to Scranton. As Pam was talking about their missed timings, Jim walked in and asked Pam out on a date. Overjoyed, she agreed. Meanwhile, it was Ryan who really got the job at Corporate.