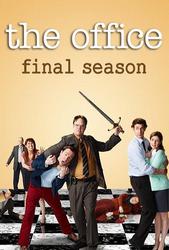 TV Info
---
Episode Premiere
February 15, 2007

Distributor
NBC

Genre
Comedy, Drama

Show Period
2005 - 2013

Production Company
Reveille, Deedle-Dee, NBC Universal


Cast and Crew
---
Director
Joss Whedon
Screenwriter
Brent Forrester
Main Cast
Additional Cast
Jeremy Shouldis
Nathan Blank
Matthew Brent
Michael Patrick McGill
Synopsis
---
Roy stopped by Pam's desk to let her know how excited he was to see her art show. She reminded him that it was just a small show being put on by her art class. Pam later admitted she was very happy she was back together with Roy because it showed maturity. Jim feigns indifference to the reconciliation.
Dwight was out to solve a mystery! He had found small animal droppings near Pam's desk and was determined to find out what creature was on the loose. He propped open a ceiling vent and out flew a bat. Everyone in the office except Creed freaked out and ran for cover. Dwight managed to lock the bat in the conference room.
Ryan discovered that he could get bumped a whole letter grade if he brought his boss in to speak to the class. Michael made a fool of himself in front of Ryan's class by taking a student's textbook and ripping the pages out to make a point. Michael further humiliates himself in front of Ryan's peers by tossing candy bars at them during his speech.
Michael was shocked to hear from one of the students that Ryan was harshly criticizing Dunder-Mifflin just minutes before he arrived. Michael tried his hardest to defend the paper business. Michael then derides Ryan's lack of sales before ending his speech by telling the class that Ryan didn't know anything and neither did they!
Since the bat was still loose in the office, Jim had convinced Dwight that he was bitten by it and things were happening to his body that he couldn't control. Dwight watched cautiously, as Jim complained of the sunlight. Even though Dwight once again fell for Jim's hoax, he had to ignore him. His bigger mission was to kill the bat with a broomstick, which had been fashioned into a vampire stake by Creed.
Pam was excited to show off her artwork at the show, but was a little disappointed when nobody seemed to care. But, that changed when Roy showed up and brought his brother, Kenny. Roy rubbed salt in Pam's wounds when he brought up the fact that nobody from work bothered to show up.
Dwight stayed late at work determined to catch the bat. He blew into the kitchen just as Meredith was walking out and the bat landed on her head. Dwight covered her head with a trash can bag and was able to trap the bat in Meredith's hair. His plan worked, he was able to catch the bat!
After moving Ryan's desk to the annex to work next to Kelly, Michael went to Pam's art show. She was already fragile after overhearing Oscar's boyfriend criticize her artwork. Michael had nothing but praise for Pam's work and even bought one of her drawings of the Dunder-Mifflin building to hang up in the office.