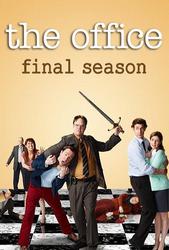 TV Info
---
Episode Premiere
December 14, 2006

Distributor
NBC

Genre
Comedy, Drama

Show Period
2005 - 2013

Production Company
Reveille, Deedle-Dee, NBC Universal


Cast and Crew
---
Director
Harold Ramis
Screenwriter
Jennifer Celotta
Main Cast
Additional Cast
Annie Sertich
Chatree "Chad" Yodvisitsak
Tom W. Chick
Kathrien Ahn
Synopsis
---
Michael was in the holiday spirit and couldn't wait to share in it with his girlfriend, Carol. He had bought two tickets to paradise, hoping to whisk her away on a romantic vacation to Jamaica. Carol came by the office early to have a talk with Michael and it didn't go well.
Pam called Jim aside to give him his Christmas present early. She had been pulling a prank on Dwight and was giving Jim the right to choose her next move on how to pull the ultimate prank. Jim didn't think it was a good idea to participate in Pam's plan because he was upper management now.
Carol broke up with Michael after she discovered he had replaced a picture of her ex-husband with her children with a picture of himself with her children. She thought it was creepy. Michael retaliated by canceling Christmas for the whole office.
Karen tried to give a few ideas to the party committee about Christmas. Angela took it upon herself to veto every idea that Karen came up with. Angela ended up kicking Karen out of the committee.
Angela was shocked and disgusted to find out that Karen and Pam had teamed up to throw their own Christmas party with margaritas and karaoke. The rest of the office thought that Pam and Karen's party sounded way more fun then Angela and her committee's party. Dwight sided with Angela and ordered Pam and Karen to cancel their party. Jim reinstated the party because he outranked Dwight in order of power.
Andy wanted to heal Michael's broken heart by taking him out along with Jim and Dwight. They went to Benihana's for lunch, as Andy suggested. Andy wanted to make it a goal to have Michael forget completely about Carol. Meanwhile, Dwight was feeling left out on Michael and Andy's newfound friendship.
It was time for the office parties to begin. Karen and Pam opened up their party with a margarita machine. While, Angela started her party the same time and offered up double fudge brownies. The office staff split up on which party to attend between the two.
Pam and Karen's party was a hit, especially when they got a keyboard hooked up and had live singing. Andy and Michael crashed it with two of the waitresses from Benihana's. Meanwhile, at Angela's party, Phyllis was secretly wishing she could leave and attend Pam and Karen's.
Pam felt bad for Angela and her party. She and Karen had a meeting and decided to disband their party committee and make Angela the only party planner in the office from now on. Pam and Karen also proposed to Angela that the two parties merge into one.
Michael had been drinking and forgot which waitress he was wooing and which one Andy had been wooing. He was hoping the girls could clear it up for him. When he found out which girl he was after, he marked her with a pen so he wouldn't forget again. The waitresses got bored and ended up leaving the party early.
Jim and Karen had exchanged presents and a saddened Pam watched. A little later, Roy surprised Pam with a Christmas present. Jim watched on as Pam smiled and gave Roy a hug. Meanwhile, Michael was in his office inviting a mystery guest to accompany him on his Jamaican vacation he had originally bought for Carol.