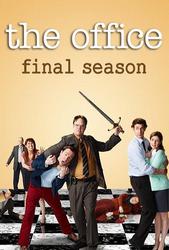 TV Info
---
Episode Premiere
May 11, 2006

Distributor
NBC

Genre
Comedy, Drama

Show Period
2005 - 2013

Production Company
Reveille, Deedle-Dee, NBC Universal


Cast and Crew
---
Director
Ken Kwapis
Screenwriter
Steve Carell
Main Cast
Additional Cast
Britain Spellings
Bob Harrell
Marcus York
Mike Kruzel
Amanda Warren
Synopsis
---
The Dunder-Mifflin staff was getting ready for Casino Night. Michael convinced his workers that the gambling and drinking was in the name of charity. Jim and Pam had fun with Dwight and told him that Jim had the power of mind control, and he could win any casino game.
Jim was thinking of transferring away from Scranton, but he hadn't told Pam about it yet. Meanwhile, Pam had to choose a band for her wedding and Jim offered to help. They watched videotapes of wedding bands and tried to pick one. They were shocked when they found a video of Kevin's band singing the music of The Police.
Michael got a phone call from his realtor, Carole, and he invited her to casino night. After she accepted the invite, Jan called and accepted Michael's invitation to casino night, too. Michael feared he would have a lover's triangle with him in the middle.
Michael appointed as Dwight his wingman for Casino Night. Dwight's responsibility was to keep Carole and Jan from running into each other. He didn't do such a good job. Carole and Jan met shortly after they both arrived at the party, with a nervous Michael standing between them.
Michael confessed that he was good at bluffing. With his first poker hand, he bet all his chips, but Tobey called his bluff and bet all of his own chips. Michael was furious when Tobey won the hand. Tobey relished the thought of taking all of Michael's chips.
Kevin was a world champion poker player, but became depressed when he lost a game to Phyllis. He backed out of playing any more and got a drink at the bar. He cheered up considerably when he found out that Pam and her fiance were going to hire his band to play at their wedding.
After her fiance left, Jim got Pam alone and confessed that he was in love with her. She accused him of making things awkward between them and assured him that the feeling was not mutual and that all they would ever be was friends. A hurt Jim left Pam in the parking lot.
Michael continued to hang out with Carole. Jan felt a little left out and decided to leave early. She had planned on staying the night with Michael, but when she saw him having a good time with Carole, she took the two-hour drive back home.
A conflicted Pam called her mom for advice and admitted she was in love with Jim. She ended the conversation early when Jim walked in on her. He didn't say anything, he just kissed her and she kissed him back.