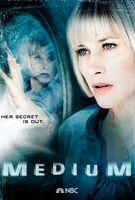 TV Info
---
Episode Premiere
May 12, 2008

Distributor
CBS, NBC

Genre
Drama

Show Period
2005 - 2011

Production Company
Picturemaker, Grammnet, Paramount Network


Cast and Crew
---
Director
Aaron Lipstadt
Screenwriter
Moira Kirland
Main Cast
Additional Cast
Synopsis
---
Joe has been having a tough time lately and is having nightmares about how he's going to tell Megan he's closing the company. Elsewhere, Tom calls Manuel into the office early to ask if he knows of any attorneys who could help out a "friend" of his who's just found out he has prostate cancer. Back in the DuBois house, Joe still has no clue how he's going to handle the talk with Megan. Amid the confusion of the morning household rush, Allison gets a call from tax attorney Charles Winters; he wants to hire her.
Allison meets Charles Winters at his office, where he discloses he needs help for his wife. Ever since they moved into their new house she has been hearing water running and a baby crying at night and he needs Allison's help to solve the mystery. Charles takes Allison to his house where she meets his wife, Kelly. Allison does a quick inspection to see if she can pick up any spirits in the home. Meanwhile, Megan is back from a business trip when Joe surprises her with the news he wants to close the business. Without flinching, Megan reminds him of some ugly facts: she owns and therefore he can't dissolve the company.
Manuel meets with Lynn DiNovi and Lee Scanlon in the coffee shop where he fills them in about Tom's terminal condition, and says he wants to meet with Allison. Back at the Winter's house, Kelly tells Allison the haunting usually starts around 10 p.m. with the sound of running water in places where there aren't any water pipes. Later, she hears a baby's cries from within the walls. Alison tells them she isn't sensing anything in the house.
While Allison and Joe lie in bed she tells him not to worry about being out of a job. She recounts her meeting with the Winters and says she fears her involvement has just made Kelly Winters feel even crazier. After Allison has another dream of a woman drowning a baby, she starts investigating her dreams on the Internet. Meanwhile Joe receives a call from Megan, who has papers she needs him to sign to formalize the split. Allison starts to uncover information that makes her think Kelly Winters isn't crazy after all.
Allison meets with Charles and Kelly with her news. She describes her dream and shows them reports on the death of the baby in their house over twenty years ago. Charles doesn't take the news well and Kelly walks away, pale and terrified. When Allison questions Charles about the crime, he admits to knowing about it but didn't want his wife to demand they move, as they are too far in debt to sell now. He admits he hired Allison with the hope she would tell Kelly there was no haunting and things would go back to normal.
Joe meets with Megan and runs through the paperwork. She tells him she is buying him out of his half of the company for their originally agreed price: a quarter of a million dollars. As soon as he signs, the money is his. Joe wants to take some time to think about it and discusses it with Allison. She is excited for him and then spills her own good news: Tom Van Dyke has given Manuel his job back, which means she is also getting her job back. With a bevy of good news to celebrate, they indulge in a little intimate one-on-one. Later that night they are awakened by a phone call from Lee. He's at the Winters' house examining the scene of Kelly's suicide.
Joe brings in the mail and finds a hand-delivered letter for Allison. She opens the letter; it's from Kelly. Down at the police department, Charles is waiting with his father, Mr. Winters, who insists his son wait for a lawyer. Charles refuses. During his interview, Allison and Lee show Charles the letter from Kelly. She clearly states she is not suicidal and if anything happens to her, to look at Charles. Charles is dumbstruck by the news and protests his innocence as he is arrested for his wife's murder.
The restaurant Joe meets Megan in is five-star all the way. As he finishes signing the paperwork, he admits he regrets leaving behind his idea, but he believes Megan is basically a good person and will find success one day. With a wry smile, Megan snipes that Joe needs to wake up and smell the roses because she now has exactly what she wanted: the rights to his idea. The patent troubles and European trips were all lies to get him to sell her his half of the company. Joe is stunned, but later, driving home with Allison, he admits he feels like a fool and is highly suspicious that Megan sold his idea to Terry Cavanagh. Still, he is happy - they have more money than they've ever had, and he will always have more ideas.
Allison has another dream. It is after the drowning and a young girl is running away from her mother. The mother screams after her, "Kelly!" The girl's name is the same as Charles' wife. The next morning, Allison tells Manuel and Lee she thinks the little girl in her dreams and Kelly Winters are the same person. Meanwhile, at the house, Joe gets a call from Terry Cavanagh, who wants to meet him. Determined to prove her theory, Allison visits the prison to question Charles about Kelly. She learns Kelly referred to her Mom as "crazy" and that she zeroed in on Charles when they first met. Allison leaves after Mr. Winters appears with his son's attorney. Mr. Winters comments that Kelly was an odd girl and he wouldn't put suicide past her.
While Joe packs for a meeting with the infamous Terry Cavanagh, he and Allison discuss the case and its loose ends. When the dream hits Allison again, she sees Mr. Winters walk into the dream room and the pieces begin to fall into place. The next day, Allison, Manuel and Lee meet with Mr. Winters. They show him documents revealing Kelly Winters was his daughter, and Charles and Kelly were in fact brother and sister. Mr. Winters finally breaks, admitting that Kelly's mother was his mistress and when he ended their relationship, she tried to kill their two children. They made up the accidental drowning story so Kelly's mom wouldn't go to jail. Manuel orders Charles' release, while promising to punish Mr. Winters.
Joe walks into Terry Cavanagh's office where the businessman tells him he wanted Joe's company and invention from the first time they met. He adds that he paid Megan two million for it. Cavanagh describes Megan as a bottom feeder, living off the work of others, and says he assumes Joe got paid very little in the deal. Cavanagh reveals he has spent the last seven years developing an invention that is similar but not as good as Joe's, and offers him a job finishing what he started. Back home, Allison meets with Tom Van Dyke, who tells her that even through he is skeptical of her abilities, he would like her to be able to see him in the afterlife, so she can tell his family he is doing well. Arriving home from picking up Joe at the airport, Allison and Joe have another intimate celebration in their car in celebration of his news, before joining the rest of their family inside.