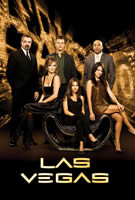 TV Info
---
Episode Premiere
January 11, 2008

Distributor
NBC

Genre
Drama, Crime, Thriller

Show Period
2003 - 2008

Production Company
Gary Scott Thompson Prod., DreamWorks, NBC


Cast and Crew
---
Director
Gary Scott Thompson
Screenwriter
Gary Scott Thompson
Main Cast
Additional Cast
Ana Alexander
Michael B. Silver
Marika Dominczyk
Synopsis
---
Piper is delighted when three super hot bikini babes come to the Montecito for Delinda's New Year's Rehab Pool Party and decide to stay for a week. These babes are so hot, they're drawing a ton of guys. Delinda feels fat, and Danny teases her despite the fact that his suit is tight from holiday poundage. Mike is shocked to see Sam happily anticipating the arrival of her whale Kyle and his family. Sam confesses that if she were ever to marry for love and kids, she'd want her family to be just like Kyle's.
Sam instantly knows that something's wrong with Kyle, and he stuns her by admitting that his family is dead. Somewhere in the hotel, a Sexy Lady loads retracting knives into her sleeves and boots and dons a pair of pistols. A man, aka "The Man" loads many guns from a large table filled with guns into his long duster coat. Leaving dead people on the floor, they exit together. Cooper receives an anonymous call, and asks his caller if he's sure whoever is at the Montecito, then straps on his pistol.
Mitch calls Mike. There's a fight in the sports booth. Mike runs through Danny and Delinda's fight over who's fatter, and Danny follows him to find his old sergeant from Iraq, Marisa Rodriguez fighting off a bunch of her fellow bounty hunters. Mike leaves to track down counterfeit hundreds floating around the betting tables in the pool, and Rodriguez informs Danny that she and several other bounty hunters are searching for Louis Jennings, a money launderer for the mob with a $2 million price on his head.
Everyone wants Jennings. The bounty hunters, the mob, and FBI Agents Tucker and Miller, who have shown up in security with a warrant. According to Rodriguez, word on the street is that Jennings is planning to turn himself in on Monday, and everyone figures he will make one last pass through Vegas. The only trouble is, no one knows what he looks like, since they are working only from his arrest photo, taken ten years ago. Cooper asserts that Jennings is somewhere at the Montecito.
Sam barges into security, asking Mike to look up Kyle. Kyle was having lunch in a diner with his wife and three daughters when some random guy killed them. Sam runs off to find Kyle drinking and betting heavily. Mike pulls Sam away to inform that Kyle has sold everything he owns, and has already lost four million. He must be planning to lose everything. Meanwhile, the bikini babes draw more guys, and Sam sets them up with some very profitable bottle service. The guys start ordering booze by the case.
Rodriguez thanks Danny for what he did in Iraq, and Delinda busts in while they're hugging. After introductions, Delinda reminds Danny that the last friend of his from Iraq that visited blew a hole in the side of the hotel. She and the baby will be waiting for him at home. Knowing that gamblers are creatures of habit, Danny, Mike and Cooper search the video archive for Jennings, since he's probably been there before. They find him at the craps table, and everyone closes in, including The Man and the Sexy Lady.
The FBI gets to Jennings first, so The Man and the Sexy Lady slink off. Cooper permits the FBI to keep Jennings in the hotel until transport can be arranged. Danny is convinced that Cooper knows more than he's saying, since both the bounty hunters and the FBI identified Jennings just as he did. Someone must be tipping them off. Sam busts into psychologist Dr. Levin's office to talk about Kyle, whom she thinks may be suicidal. She insists that it has nothing to do with what happened to her on the plane.
Levin agrees to talk to Kyle in the casino, but Kyle doesn't want his help. Levin tells Sam that the need to fix Kyle's life is related to her need to fix her life. Sam cuts off Kyle's liquor. He admits that he's drinking to feel something, anything, because he's dead inside, and feels nothing at all. Sam returns to Levin's office, admitting that as long as she knew one perfect family, she could deal with her life. If she can help Kyle feel better, maybe she can feel better about both the world and her life.
Mike asks Piper if the bikini babes could be passing the counterfeit bills. Piper doesn't care, because the guys they're drawing are ordering bottles by the case. She tells Mike that she doesn't date older men, but he claims he's not asking her out. When Delinda shows up, Piper tries to kick her out, claiming she's scaring away the men who are there to cheat on their wives. Delinda asks Mike about Rodriguez, but he refuses to spy on Danny, telling Delinda not to worry, pregnant women are supposed to be fat.
Delinda chats with Rodriguez, who insists Delinda shouldn't be jealous, since she's pregnant with Danny's baby, and is the most beautiful pregnant woman ever. Besides, if she keeps telling everyone she's fat, everyone will look at her like she is. Cooper won't tell Danny what's going on, but does tell him to wear his weapon. Mike thinks the bikini babes are counting cards and passing the counterfeit bills, but Mitch determines that the dealers are switching bills, so Danny has them swapped out.
Learning that the FBI has commandeered the cameras for the 33rd floor where they've stashed Jennings, Danny runs off. He's just realizing that the FBI is using Jennings as bait, when two big goons get on the elevator with him. Guns blaze as the doors open. Danny takes out the elevator goons as they shoot the FBI Agents. Jennings hides as the Sexy Lady is about to nail Danny, but Cooper emerges to aim his pistol at her. The Man emerges to remark, "We finally meet," to Cooper, who shoots him.
During all the mayhem, Sam pulls Kyle from the tables and makes love to him in her suite. Afterwards he leaves without knowing where he's going, despite Sam's invitation to stay. He tells her not to be surprised if he shows up one day. The FBI Agents were wearing body armor, and they take away all bad guys still standing. Danny confronts Cooper for almost getting him killed. Cooper insists that he had it all under control, and refuses to tell Danny about his connection to The Man.
On the way out, Rodriguez tells Mike that she's gay, and he immediately tells Delinda, who's relieved, despite herself. She hauls out a pregnancy suit for Danny, challenging him to walk a mile in her shoes. Danny offers to put it on if Cooper will tell him about The Man, but Cooper refuses, telling Danny to put it on or he's fired. Cooper asks Delinda if she's given any thought to what will happen when the baby arrives. She has lots of ideas, starting with childcare for employees.