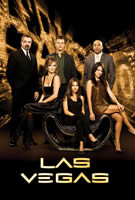 TV Info
---
Episode Premiere
September 28, 2007

Distributor
NBC

Genre
Drama, Crime, Thriller

Show Period
2003 - 2008

Production Company
Gary Scott Thompson Prod., DreamWorks, NBC


Cast and Crew
---
Director
Robert Duncan McNeill
Screenwriter
Gary Scott Thompson
Main Cast
Additional Cast
Richard Burgi
Michael B. Silver
Michael McGrady
Synopsis
---
Danny follows Mary to Frank's bar. Neither of them sees Ed drive up in his black BMW. Three shots ring out, and one of the three kills Frank. As the bomb explodes on the 35th floor of the Montecito, Delinda drops her phone and runs for a housekeeping closet, as Sam, bound and gagged in a trunk, is loaded onto Vince's jet. Sam, who has been narrating, pauses, telling us she'll need lots more than an hour to tell her story - she's gonna need two.
Seeing the explosion at the casino, Danny calls Delinda - no answer. Mary's in shock, so Danny puts her in her car, gives her a note and drives off. A witness, an Asian woman, pops her head up from the back seat of an SUV. Ed calls Mitch for a report: four robbery suspects are running through the Montecito with automatic weapons, and Mike is chasing after Sam. Ed arrives at the Montecito rear loading dock and shoots two of the thieves as Danny rushed through the hotel, trying to find Delinda.
On the jet, Vince beats Sam and uses his belt to tie one of her hands overhead. As he's unzipping his fly, Sam opens the plane's cabin door and pushes him out. The pilot immediately requests an emergency landing. Fireman tell Danny there's no survivors. About to lose hope, he spies Delinda's cell phone and runs off to find Delinda in a laundry basket on the floor below. "Oh my God," she says, "the baby!" letting Danny know that he's going to be a father.
A detective named Dylan locks up Danny after a cell phone video of Frank's murder surfaces on the internet, showing him at the scene. He's determined to nail Danny for murder, but Danny's weapon wasn't discharged, and lawyer Cathy arrives to get him released. Danny wades through reporters to get in a car with Delinda, who informs that she and the baby are both fine. Danny guesses they should get married, not the proposal Delinda was hoping for. She asks Danny if he killed Frank - if they're going to be a family, there can't be secrets.
Back at the Montecito, Sam tells a cop that Vince "flew" out the door of the plane. She's frantic, and Mike's concerned, but Sam wants to know where Mary is, telling him to find out if she killed Frank. Meanwhile, Ed is pissed that the FBI knows nothing about the robbery, even though they have one of the thieves in custody. They remind him that he killed two of the thieves, and tell him that it's an inside job.
Ed and Sam discuss the back taxes crisis: they need to come up with $241 million in a day and a half. Now that she's going to be a grandma, Jillian gives Ed her support to own the casino. Ed makes a call, asking someone to investigate his staff for any recent big spending. Mike and Danny catch up. Mike tells Danny that he thinks Sam killed Vince and that Danny killed Frank, but Danny says nothing. In the casino, Dylan questions Delinda roughly, and she has morning sickness on his shoes. He tells Danny that ballistics identified three bullets in Frank, and he thinks that both Mary and Danny shot Frank.
Mitch shows Mike a picture of his expensive new car, claiming he inherited some money. While reviewing the internet video of the murder, they identify two witnesses, an Asian prostitute and her john. If they don't tell the cops, they're accessories to murder' Sam tries to convince some whales to invest in the Montecito, but when they figure out they won't be able to gamble there, everyone leaves. Sam sees Vince, who is supposed to be dead, and screams!
A Mercedes drives down a dirt road outside of the city to meet a lone cowboy on horseback - Cooper, who signs papers making him the new owner of the Montecito. Sam and Delinda catch up, wondering if Mary will ever come back. Sam admits that she offed Vince, asking Delinda to keep it to herself. Delinda pukes. Working with the video, Mike realizes that there's no way Danny could have shot Frank, while learning that Ed's car was at the murder scene. Dylan tells Ed that he's gunning for the death penalty on Mary in regards to Frank's shooting.
Ed receives a call about an employee, Buck Terry, who's been on a recent spending spree, and tracks him to a local strip club. When Buck runs, Ed tasers him and demands to know the whereabouts of his money. After several more zaps, Buck offers all he knows - the name Tommy. Meanwhile, Mike shows Danny video that incriminates Ed in Frank's murder, and Danny deletes it. Mike reminds him that there were two witnesses.
After learning that the casino has a new unknown owner, Sam has another Vince sighting and a mini-meltdown. Delinda promises that Vince is dead and offers to stay the night with Sam. Mike spots the Asian prostitute witness, just as she corners Ed to demand $100,000 not to call the police. He blows her off, having bigger fish to fry, but is snagged by Danny, who knows Ed killed Frank. He offers to take the fall, but Ed blows him off too, cornering Tommy. Tommy pulls out a gun, forcing Ed to escort him from the building. Seeing all on security cameras, Mike calls Danny, as Dylan informs that the judge just issued a murder warrant on Ed.
Ed grabs Tommy's gun and starts swinging. Mike stalls the cops, sending Danny after Ed. Danny finds Ed cocking the gun to the back of Tommy's head, and reminds him that he's about to be a grandfather. Danny turns as Dylan runs up, giving Ed a moment to vanish. Later Danny deletes the surveillance video of the incident. He receives a message from Mary - a photo of a house with white picket fence. Taking her gun from his desk drawer, he proceeds to throw it off the Hoover Dam.