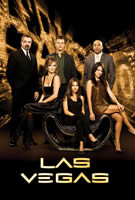 TV Info
---
Episode Premiere
May 05, 2006

Distributor
NBC

Genre
Drama, Crime, Thriller

Show Period
2003 - 2008

Production Company
Gary Scott Thompson Prod., DreamWorks, NBC


Cast and Crew
---
Director
David Straiton
Screenwriter
Matt Pyken
Main Cast
Additional Cast
Sasha Cohen
Dean Cain as Casey Manning
Jennifer Bini Taylor
Christie Lynn Smith
Pat Healy
Synopsis
---
Ed was concerned about Sam when she admitted she'd been working for twenty-two hours straight. She refused to take any time off to rest, but Ed didn't ask her to, he demanded that she go. He offered up the keys to his cabin in the mountains and Sam reluctantly agreed to go.
Jeff and Julie were newlyweds staying at the Montecito. Julie took Mike aside and asked him to use the security cameras to watch her husband; she had a feeling he would try to cheat on her while on vacation. Meanwhile, Jeff told Danny he was afraid Julie would try to cheat on him. Ed suggested they set the couple up to see who would cheat first.
Sam urged Delinda to come clean to Mary about sleeping with Danny. It was going to be hard, because Delinda feared that Mary might still be in love with Danny. She asked Mary's advice on marrying Derek; Mary told her to follow her heart and also confessed she was still in love with Danny. So Delinda opted to not tell her the truth about her romp with Danny.
Sam had Woody fly out from Boston to meet her at the Montecito. After the two had sex a few times, she broke the news to Woody that she wanted him to go to Ed's cabin with her. He wanted to stay in the warm weather, but Sam confessed she had never gone on a vacation with a lover, so Woody gave in and agreed to go.
Jeff fell for Julie's trap and hit on Mary, who was her decoy. When Mary tried to escape Jeff's advances, Casey swooped in and acted like he was waiting on Mary for a date. He grabbed her and started kissing her. She kissed him back. Afterwards, Casey caught up with Sam as she was heading out of town. He asked his ex-wife if it would be ok with her if he asked Mary out on a date.
Delinda continued to seek advice from her friends about marrying Derek. Derek was already planning on moving her to Burma to be by his side as he continued his work with Doctors Without Borders. Mary thought Delinda should follow her heart and Mike thought she should wait for a sign.
Sam and Woody arrived at the cabin and were already in foul moods. Woody was mad because there was no television and Sam was upset that her cell phone didn't get any reception. After they had sex, they fought again. Sam drove off to find cell phone reception and got her truck stuck. Woody went out looking for her and got himself stuck in a sinkhole. Sam rescued him and they returned to Las Vegas.
Derek told Delinda he didn't believe she was sure about marrying him, so he was going back to Asia to continue his work. Just when he was about to leave, a woman started going into labor and Delinda and Derek were there to deliver the baby in the middle of the Montecito. After the baby was born, Delinda told Derek she would marry him.
Woody tried to flirt with figure skater Sasha Cohen to make Sam jealous. She called him out and the two ended up having sex back in Woody's hotel room. He wondered why they only have sex after they fought; she thought it was just because they were weird that way. After they returned to the lobby, Woody broke up a fight between Ed and a gambler. Ed assured Woody he didn't need any help, but Woody said the man looked crazy.
Ed hosted a dinner for his top employees at the Montecito. Delinda thought it was perfect time to announce her engagement to Derek. Because of Derek's schedule, she also let everybody know she was planning on getting married in the next ten days. Ed and the gang all offered to help plan the wedding since there was such short notice.