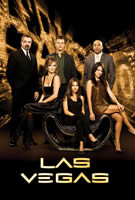 TV Info
---
Episode Premiere
April 28, 2006

Distributor
NBC

Genre
Drama, Crime, Thriller

Show Period
2003 - 2008

Production Company
Gary Scott Thompson Prod., DreamWorks, NBC


Cast and Crew
---
Director
David Solomon
Screenwriter
Gardner Stern
Main Cast
Additional Cast
Saverio Guerra
Camille Anderson
Matt Riedy
Synopsis
---
Mary had a tough time convincing a gambler in the Montecito, Dwight Stiles, to wait before he started playing blackjack. Dwight wanted to play the game at a million dollars a hand. Mary wanted to be safe and get Ed's permission before that kind of money could be gambled. Sam wanted to bypass the rules and let Dwight play.
Danny was surprised to find out that Delinda hadn't told her old boyfriend, Derek, about their recent hookup. She didn't think it mattered anymore. Derek came by the Montecito to say goodbye to Danny before heading to the airport. He was looking for some romantic advice about Delinda.
Mike confronted a strange woman starting at the waterfall in the Montecito watering hole. The woman introduced herself as Connie and told Mike she saw the image of the Saint Randolph. According to Connie, the saint told her when to gamble and she always won.
Sarasvati wanted to talk to Mike about their hookup at the paintball retreat. She told Mike she wasn't interested in a boyfriend, but she was interested in hooking up again. Danny interrupted the two to tell them about Dwight's million-dollar blackjack game. Sarasvati warned Danny that the Montecito had a limited cash supply to cover Dwight if he ended up winning.
Ed and Jillian had taken a getaway to a holistic spa to work on their stress. Unfortunately, Ed was the only one who could make the call for a money transaction for the Montecito, so Mike had to track him down while he was getting ready for a massage. The transaction had to be made so Dwight could play his million-dollar game.
Mike was called back to the Montecito early when he found the ten million dollar transaction he had approved from the bank had been stolen. Ed confronted Dwight about his suspicions. The men who were transporting the money were found shot to death and Dwight couldn't account for his whereabouts around the same time crime took place. He assured Ed that he had nothing to do with the shooting.
Dwight split town and headed back to L.A. Mike passed Connie in the lobby as she was checking out of the hotel. He found out that Connie was hustling guests of the Montecito with her Saint Randolph sightings in the waterfalls. He also found out she had stayed a couple of hours in Dwight's cabana. He made a deal to not charge her with fraud if she would divulge what she knew about Dwight. She gave up his stolen cell phone.
Derek postponed his work in Bangladesh and surprised Delinda by returning to Las Vegas. He called up to his suite, where he recalled the moment they first kissed, ten years ago. Delinda couldn't give Derek a final answer and he understood.
Through Dwight's cell phone, Mike was able to hack away and see where Dwight had hidden the ten million dollars. They retrieved the money in the desert and set up a trap to catch Dwight when he returned to get the stolen loot. Ed waited for Dwight in his car as he tried to escape Danny and Mike. The police were also waiting and arrested Dwight on the spot.