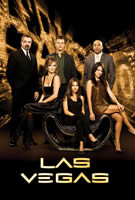 TV Info
---
Episode Premiere
April 07, 2006

Distributor
NBC

Genre
Drama, Crime, Thriller

Show Period
2003 - 2008

Production Company
Gary Scott Thompson Prod., DreamWorks, NBC


Cast and Crew
---
Director
Milan Cheylov
Screenwriter
Matthew Miller
Main Cast
Additional Cast
Big LeRoy Mobley
Dean Cain as Casey Manning
Joel McKinnon Miller
Synopsis
---
Danny and Delinda agreed to have sex again, as long as there were no strings attached. The relationship was going to be a secret until Sam found out the truth the affair. To complicate matters, Delinda's old college boyfriend was in town to win her back. Meanwhile, Mike saw Delinda sneaking out of Danny's room and was disappointed that Danny didn't tell him firsthand about the affair.
The owner of the Montecito, Casey Manning, was back in town and did not like the level of service he saw in the casino. He ordered the staff into the conference room and talked about changes. He wanted Delinda, Sam, Mary, Sarah, Mike, Danny and Ed to play paintball together so they could release their aggressions and to learn how to work together as a team.
The gang arrived at the paintball resort and set up camp. Ed wasn't able to attend, so Delinda's ex-boyfriend, Derek, replaced him. Delinda and Sam were gossiping and Mary was feeling left out because they weren't including her. Delinda didn't want Mary to know about her sleeping with Danny because she feared Mary might still have feelings for him.
Delinda learned that the real reason Derek was back in town was because her mother, playing matchmaker, had called him. Danny was trying to pretend he wasn't bothered by Derek being back in town and on the same paintball team as Delinda. It wasn't until later, when Danny spotted Derek and Delinda making out, that he realized he might have feelings for her.
While his team was out with Casey, Ed had to audition new applicants for the Montecito security team. One guy, Tony, kept sticking out among the rest. While Ed was away, somebody had stolen over two million dollars from the vault.
After Ed learned that Tony was a crook, he dismissed him. Lyle, the one guy remaining of the bunch, had figured out that Ed was the one who took the missing money in order to test them. Ed was impressed with Lyle and hired him on the spot.
Ed called his Montecito team away from their paintball excursion to get back to the casino and prepare for former President Bill Clinton's arrival. They left, but forgot to tell Casey, who was out in the woods ready for combat against the paintball team from the Bellagio.
Once everything was back in order at the Montecito, Ed, Jillian, Delinda and Derek went out for dinner. Danny worked in the security room upstairs and watched Delinda and Derek on surveillance camera. Mike came up to Danny and confessed that he had slept with Sarah while they were at the paintball retreat. They agreed to have each other's backs and not tell Ed about their indiscretions.