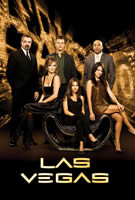 TV Info
---
Episode Premiere
March 03, 2006

Distributor
NBC

Genre
Drama, Crime, Thriller

Show Period
2003 - 2008

Production Company
Gary Scott Thompson Prod., DreamWorks, NBC


Cast and Crew
---
Director
Jeffrey W. Woolnough
Screenwriter
Kim Newton
Main Cast
Additional Cast
Vanessa Motta
Norm Clarke
Adam Paul
Heath Gunn
Synopsis
---
Howie Mandel arrived at the Montecito for a one-night-only performance. Delinda informed Howie that Danny was a huge fan and was very happy to see the comic's standup routine.
Oliver Grimaldi was a well-respected businessman in town and Sam was going to be responsible for showing him around the Montecito. He responded coldly to Sam's politeness. Sam was left dumbfounded as to why Oliver refused to show any kindness toward her.
Ed listened as Delinda tried to sell him on the idea of having a buffet in the Montecito. Ed was busy rejecting the plan, but was interrupted by Kerri Kowalsky. Kerri claimed that Ed had saved her father's life years ago. She was in town from Mississippi for a few days and wanted Ed to assist her in looking at real estate for her family. Ed was going to pawn the job off to Danny, until Norma Pitts showed up. Norma had been the sole benefactor in Monica's will and was a familiar face at the Montecito. Ed decided to help out Kerri and sent Danny over help Norma.
Danny took Norma out to dinner at the Montecito's new buffet. They enjoyed their generous helpings of food until Norma bit into something that wasn't shrimp. Danny and Norma were sickened to see that she bitten into a severed human finger. The incident created a tidal wave of complaints from customers of the Montecito, who all wanted refunds after hearing of the severed finger.
Mike and Delinda investigated the kitchen staff to see whom the severed finger belonged to. Every one of the staff that was checked out had five fingers on each hand. Delinda pointed out to Mike that seven of the staff members were not present for the finger-checking inspection. Meanwhile, Ed negotiated with Norma's attorney on how to settle without the press or public finding out.
Mitch and Ed looked at surveillance videos of the kitchen staff prior to Norma's experience at the buffet. Mike noticed something out of the ordinary. When the two men got a closer look, it was obvious whom the missing finger belonged to. They watched as one of the prep chefs, Miguel Hurtado, took a shot of tequila and made preparations to chop off his own finger. When the men watched the surveillance video of the finger being cut off, Mike passed out. Ed sent Mike to Miguel's home to find out why he'd cut off his finger in the Montecito's kitchen.
Danny walked in on Norma talking to an attorney, Myra Schleich, who was notorious for getting big settlements for her clients. Danny overheard Myra promise Norma a settlement of ten million dollars. Danny interrupted the two before the conversation could go any further. Myra left, but not before warning Norma to stay quiet about what they'd discussed and to not fall for Danny's charming smile. Once Danny and Norma were alone, Danny promised her anything she wanted. He told her that he could make her wildest Las Vegas dreams comes true, starting with Wayne Newton performing live in her hotel room.
Mike was determined to find out why Miguel chopped off his own finger. Miguel told Mike the plan was for Miguel's cousin to get the finger from the buffet, file a lawsuit and then settle out of court with the Montecito. Miguel was desperate for money because he had paid some men in Mexico, known as coyotes, to transport his sister over the border to the United States. When Miguel gave the coyotes the seven thousand dollars to get sister back, they demanded ten thousand more or else they would kill his sister. Miguel thought the finger scam would be the only way to get more money and to save his sister's life. Mike was sympathetic to Miguel and wanted to help get his sister back from the coyotes. Miguel told Mike that he was expected to meet the coyotes that night with the money.
Earlier, Delinda had witnessed Sam degrading Oliver in public. Sam informed Delinda that Oliver was attracted to women who demeaned him. Delinda was intrigued and asked Sam if she could borrow Oliver for a night and have a turn being mean to him. Sam told her she couldn't picture Delinda being that kind of person, but Delinda took the challenge. She spent the rest of the night with Oliver and had fun insulting him.
Ed found Norma and Danny enjoying dinner at Wolfgang Puck's new restaurant. Ed wanted to make sure Danny was doing all he could ensure Norma wouldn't sue the Montecito. He took Danny aside and reminded him that there were no limits when it came to making Norma happy. Danny became nervous when he realized this could mean he would have to sleep with Norma.
Mike and Danny participated in a stakeout and watched as Miguel dropped off the money that Ed loaned him to get his sister back. Danny made a phone call to Ed and let him know the license plate of the coyote's van and that the dropoff had taken place. Miguel was reunited with his sister once he handed over the money to the coyotes.
Sam and Delinda faced a dilemma. Oliver had lost over two hundred and fifty thousand dollars at the blackjack table and it was time for him to leave. Oliver told the girls he would be convinced to stay if the girls continued to verbally abuse him. Feeling they should draw a line, they sent Mary over to talk to him. Mary's overly friendly tone prompted Oliver to make a quick exit from the Montecito.
Danny entered Norma's room to find candles lit and seductive music playing. Norma waited for him at the bed, dressed in sexy lingerie. Danny became nervous when he noticed that Norma was trying to seduce him. Norma ordered Danny to strip down and when Danny began to stall, Norma burst out in laughter. She informed Danny she just wanted to see how far he would go to please her and that she had no intentions of sleeping with him. Danny became defensive when Norma told him he was never really her type. Danny's job was done, though. Norma had decided not to sue the Montecito and said she was already having a tough job figuring out how to spend the million dollars Monica left her in her will.
Ed called the Las Vegas police department and told them he had ten thousand dollars stolen when he went out to try to buy an expensive dog. The truth was, he had given the money to Miguel to get his sister back. Since Danny had gotten a license plate number for the coyotes, Ed was able to give the police an address. Once the police and Ed arrived at the coyote's house, the police retrieved Ed's money and found solid proof that the men were running an illegal smuggling ring. All of the men involved in the smuggling ring were arrested.
Kerri let Ed know that she was going to be staying at the Montecito for a while. When she left, Danny wanted to hear the story of how Ed saved her father's life. Ed couldn't even recall meeting her father or her family!