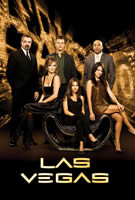 TV Info
---
Episode Premiere
November 14, 2005

Distributor
NBC

Genre
Drama, Crime, Thriller

Show Period
2003 - 2008

Production Company
Gary Scott Thompson Prod., DreamWorks, NBC


Cast and Crew
---
Director
Jeffrey W. Woolnough
Screenwriter
Matt Pyken
Main Cast
Additional Cast
Lance Burton
Gavin Maloof
Joe Maloof
Marisa Petroro
James Huang
Synopsis
---
A blue sapphire, the Star of Kashmir, is on display at the Montecito. It's 126 karats and on loan from the Indian government. Monica shows it to Danny and FBI Agent Portis. She wants the sapphire to be out of its bulletproof glass case and on open display for private showings to high rollers. Danny sees this as a security nightmare.
The magician Criss Angel walks around the casino and performs for the hotel guests. He's headlining a two-week stint at the casino. Delinda says she was a magician's assistant once. When he walks past the slot machines, he makes them all pay out. Mike wants to know all his tricks so he watches him on the security cameras. He simply can't figure it out and it's driving him crazy.
Portis tells Danny that the top cat burglars in the country are in Vegas because of the sapphire. Monica informs Portis that Ed Deline has quit, which makes the FBI even more concerned.
Ed passes time away from the casino, relaxing at his house with Jillian. Monica wants to get him back so she delivers a $450,000 Porsche to his driveway. Ed immediately calls a tow truck to haul the car away.
Danny is still worried about the sapphire and has people on watch 24 hours a day. That is, until he gets a call at about 3:00 in the morning' the sapphire is gone. He and Mike watch every second of tape but the cameras go down for 13 minutes. They bring in Derrick Chow, who was working on that shift, and accuse him of turning off the cameras.
Derrick tells them that Monica came in and told him to turn off the cameras and alarms. She just wanted to try the sapphire on. She says she put it back right afterwards. Danny doesn't believe her and says he has to report it to the FBI.
Danny visits Ed and asks him for advice on the case. He gives Danny leads on the three suspects that the FBI gave him. Danny wants to know what Ed is doing with his time. Ed says he's playing pool with the Maloof Brothers and they want Ed and Danny to run their new casino.
Mike runs video on Monica and finds out that she didn't take the sapphire out of the casino. Danny then heads to a strip club to meet one of the three suspects the FBI gave him ' Bobbi Hartman. During a lap dance, she steals his keys and tries to take off in his car with his wallet. Danny catches her before she leaves but she denies stealing the sapphire and has a solid alibi.
There are only two suspects left ' Jorgen Mindbender and Ellis Brooks. Danny talks to Sam and shows him pictures of Ellis and Jorgen. Ellis turns out to be a whale, one of Sam's clients.
Monica continues to try to get Ed to come back. She hires Robert Goulet to come and serenade him from his driveway. Monica even wrote the lyrics to the song. Ed says Monica needs to come to him personally.
Delinda and Mike bring in Lance Burton and ask him to tell them how Criss is doing his tricks. He says he'll help them, but only if they fix him up with Sam. They watch some tape and Lance says Criss is for real ' it's not a trick. He actually levitates.
Danny and Sam break into Brooks' room and find his tools. He walks in on them and tells Danny that he was beaten to it; he wasn't going to steal the sapphire 'till that night.
Monica personally visits Ed and apologizes to him. She's sorry for alienating him and not being smart enough to let him do what he does best. But then she says he needs to apologize to her for being too egotistical to take orders from a woman. He tells her to get out.
With only one suspect left, Mike and Danny learn that Mindbender was picked up by homeland security before he even got to Vegas. Mike says they should probably call Portis.
Danny decides to use a fake sapphire from the casino gift shop to replace the real one in time for the gallery opening. Portis checks the fake and leaves, satisfied. It's at that point Danny realizes Portis is the thief. Danny runs after him outside the casino on the strip. Danny takes him out and gets the sapphire back.
At Criss's magic show, Mike thinks he knows all the tricks ' that is until Criss walks on water. Mike gives up.
At the gallery opening for the Sapphire, Monica presents the real jewel to the high rollers with Danny personally guarding it. She also presents the crowd with her new president of operations ' Danny McCoy. He's a bit overwhelmed by the surprise.