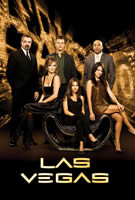 TV Info
---
Episode Premiere
October 17, 2005

Distributor
NBC

Genre
Drama, Crime, Thriller

Show Period
2003 - 2008

Production Company
Gary Scott Thompson Prod., DreamWorks, NBC


Cast and Crew
---
Director
Tawnia McKiernan
Screenwriter
Matthew Miller
Main Cast
Additional Cast
Paul Vinson
Lenny Citrano
Connor Ross
David Sobel
Ute Werner
Brad Surosky
Synopsis
---
Ed gets a physical and the doctor tells him he doesn't look good. His blood pressure is through the roof. He needs to take it easy, watch his diet and actually get to bed at a reasonable hour. Not easy when you live and work in a casino, but the doctor gives him pills to reduce his blood pressure.
Mike hits on a woman down at the casino's Aston Martin dealership. The girl tells him he can take her out- if he takes the Aston Martin. Mike asks Ed if he can borrow it and Ed actually agrees.
A new high roller comes into the casino and Sam is ready to pounce until she finds out it's her half-brother Bobby, whom she assumes is only there to get money from her.
Because of Ed's blood pressure, Jillian doesn't want to stress him out. But she went to get money out of the ATM and it's empty. Their identities have been stolen and their bank account has been cleared out as well.
Mike takes the hot girl on a ride in the Aston Martin and then to dinner. She is all over him, but when she leaves to go to the bathroom, she doesn't return and Ed's car is gone. Mike is dead.
Danny and Ed find out that the guy using his credit cards bought a big-screen TV, a gold watch and paid a visit to a whorehouse outside of the county.
Ed and Danny go to visit the whorehouse outside of Vegas. The hookers say that the fake Ed has a thick New York accent and a big scar on his chest. On the way back Ed gets a call and learns the guy's address. They roll up to his place and Ed knocks him out. They then find out the guy is merely buying things as a front for the real identity thieves.
Sam sees her brother in his room and he's already raided the minibar. And ordered a massage. She thinks he's only there to take advantage of her.
Mike calls the girl who stole his car and tells her to return the car or he's calling the cops. He finds her at Pure nightclub, but learns the car is being stripped for parts. Now he's really dead.
He tells the guys who are stripping the car that it belongs to Ed Deline. He's about to fight the guys but the man running the racket says to put the car back together and detail it. He knows Ed.
Considering Ed's blood pressure, Danny tells him to let the cops handle the theft from here on out because his dad just died and he doesn't want Danny to die also. The cops show up anyway, because Ed already called them without Danny realizing.
The cops end up busting up a couple of teenagers who committed the theft. Ed makes them wash cars at the Montecito for- forever.
Sam's brother leaves and pays his own bill. He even tips the bus staff. Bobby tells Sam that he's rich - incredibly rich. She doesn't believe him until he gets her a present - a three-karat set of diamond earrings. She finally realizes that she's being an ass, and actually hugs him.
Mike brings the Aston Martin back and tells Ed there was no trouble. Ed doesn't suspect a thing.