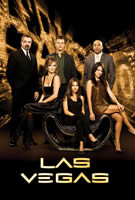 TV Info
---
Episode Premiere
October 03, 2005

Distributor
NBC

Genre
Drama, Crime, Thriller

Show Period
2003 - 2008

Production Company
Gary Scott Thompson Prod., DreamWorks, NBC


Cast and Crew
---
Director
Paul Michael Glaser
Screenwriter
Matt Pyken
Main Cast
Additional Cast
S.A. Griffin
Regi Davis
Lisa Diane Morgan
Shane Blades
Morann Peri
Tacey Adams
Jill Hennessy
Synopsis
---
Sam wakes up from a long night, head groggy and pounding. She suddenly realizes there's someone in bed with her ' Detective Woody Hoyt from 'Crossing Jordan' (Jerry O'Connell). Unfortunately, she doesn't remember a thing.
Woody tells her about the night. First, he calls and calls with no answer. He sits at the blackjack tables and is completely stonewalled. While sitting there, a guy next to him asks if he can borrow a $100. Unwittingly, he gives the man the money.
Meanwhile, Sam continues to elude him, until she needs a favor. One of her clients, a wealthy Persian businessman, wants his daughter to be protected when she goes out to the clubs. Sam finds Woody and asks if he could help her out for the night.
He agrees, for $2,000, and only if Sam pretends to be madly in love with him for the evening. Done. They go out on the town. The beautiful Persian daughter is bored, though. Woody, killing two birds with one stone, decides to lighten up the party by starting a dance and getting the Persian beauty and Sam onto the dance floor.
Woody further impresses Sam when a guy aggressively grabs the Persian girl and Woody strong-arms him to the ground.
Back at the Montecito, Woody and Sam drop off her client. Monica joins them at the bar and they all do tequila shots. Sam shoots about four of them. Woody then proceeds to use Monica to make Sam jealous.
Stumbling through the casino, Woody impresses Sam again when he finds the man who took his $100 earlier. They end up back where they started ' in bed.
Over at security Ed spots a mark on the casino floor: Nice Guy Gabe. Gabe had been kicked out of the casino and put in the black book for card counting. Danny decides to handle the situation personally.
At the table, Gabe tells him he has to be here because he needs the money. Danny says he can't - he's been flagged. Gabe then punches Danny and tries to run away. He doesn't get far, though, and asks to see Ed. He tells Ed and Danny that his daughter has been kidnapped and that they expect him to pay $1 million in ransom.
Over at the cages, a man named Ben Carlson (Darrell Hammond) has won $600,000. Ed congratulates him, but Ben wants to give the money back ' he says accepting it is against his religious beliefs. Ed says he'll be happy to hold the money for him and if he needs it, he can come back later.
The man does find Ed later, only this time he's calling himself Tad Waters ' a slick, wise-talking gambler who definitely wants his money. Ed is dumbfounded, but later finds out the man suffers from multiple personality disorder.
Meanwhile, Gabe wants to get back onto the floor to win the money for his daughter's ransom. Mike wires Gabe so they can help find the kidnappers. Gabe gets instructions over the phone and Ed decides to try and set a trap. They give Gabe the $1 million but the kidnappers cleverly create a diversion and make off with the money.
Looking over the security feeds, Gabe realizes that the man who took the money was none other than his daughter's boyfriend. They all bust into the hotel room where the boyfriend's checked in, and collect their money.
During the kidnapping fiasco, Woody's co-worker, Jordan from 'Crossing Jordan' (Jill Hennessy), checks into the hotel to see Danny. She basically tells him she's only interested in random meaningless sex, and it's unfortunate that he's too busy.
Later on, Penny (Rachel Leigh Cook) meets Danny at the casino to go over selling his dad's house. He tells her he's not sure if he's ready to sell. She gets him ready to start looking at new places.
Penny shows Danny a new apartment in a high rise looking out over the whole city. She tells him he can have anything he wants'and he takes her.