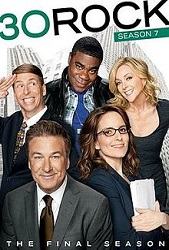 TV Info
---
Episode Premiere
March 17, 2011

Distributor
NBC

Genre
Comedy

Show Period
2006 - 2013

Production Company
Broadway Video, Little Stranger, NBC Universal


Cast and Crew
---
Director
Ken Whittingham
Screenwriter
Tracey Wigfield
Main Cast
Additional Cast
Synopsis
---
With Tracy still in "Africa," Angie, Tracy's wife, has taken center stage with her own hit reality show, "Queen of Jordan." The episode is shot entirely from the camera perspective of "Queen of Jordan," and features the day-to-day drama of Angie and her entourage. The focus of this week's episode is on the release of her new single, aptly titled "My New Single Is Dropping."
All Liz wants is for Tracy to come back so TGS can return to its former glory, but it seems that Angie has no interest in tracking down her husband, as she prefers the spotlight. Jack, pleased with the success of "Queen of Jordan," offers up Liz to help plan Angie's release party. Liz is resistant until she learns Jack's intentions; with Liz on the inside, she'll be able to convince Angie to make her husband come home.
Meanwhile, Jack is becoming increasingly frustrated with how he appears on the reality show after an embarrassing fall is caught on camera. He overcompensates for the fall by bragging about his coordination playing football and baseball in college, but unknowingly makes a number of sports references that have gay connotations. Later, he further embarrasses himself by passing gas during a one-on-one interview for the show.
Not surprisingly, Jenna goes to great lengths to get camera time, promoting her website "Jennas-Side.com," which happens to be pronounced "genocide." She believes that the best way to get attention is by throwing glasses of wine on people. When she doesn't get the results she wants, Jenna drinks the wine instead, which leads to claims that she's an alcoholic. Excited about her new identity, she stages an intervention for herself, and is thrilled with the results until a doctor tries to drag her off to a rehab facility.
The TGS writers notice a newspaper article about the release of Lynn Onkman, a teacher who was imprisoned for having an affair with one of her eighth grade students. A photo in the paper reveals that Frank was in her class, and in no time, the writers correctly guess that Frank was Lynn's paramour. He's very touchy about the subject and claims that he wasn't used; he and Ms. Onkman were in love.
Meanwhile, Liz works relentlessly to convince Angie to bring Tracy home. Liz plays Angie and Tracy's wedding video in order to rekindle the romance, but the plan fails. When Angie catches Liz composing a fake e-mail "from Angie" to Tracy, Angie pulls out Liz's "weave," which is actually a chunk of her real hair.
Ms. Onkman shows up at the office to rekindle her romance with Frank, but when she finds he hasn't matured at all, she's turned off. To dispute her claims, Frank shows up at her job at a fast food joint and throws his old toys and comic books in the deep fryer. What a man!
During the release party, Liz has reached her breaking point. She publically declares that Tracy is her man too, and is ready to throw down with Angie and settle this the old-fashioned way. Then, Angie surprises everyone by bursting into tears. She admits to Liz that she wants Tracy home and things back to the way they used to be. She's tried reaching out to Tracy, but her efforts are useless. This leaves Liz terrified; if Angie can't get Tracy to come home, then who can?