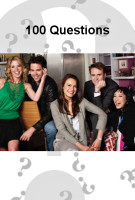 TV Info
---
Episode Premiere
June 17, 2010

Distributor
NBC

Genre
Comedy, Drama

Show Period
2010 - 2010

Production Company
Universal Media Studios, Tagline


Cast and Crew
---
Director
Alex Hardcastle
Screenwriter
Hunter Covington
Main Cast
Sophie Winkleman as Charlotte Payne
Collette Wolfe
Christopher Moynihan
Smith Cho as Leslie
David Walton
Joy Suprano
Michael Benjamin Washington
Synopsis
---
Andrew thinks Charlotte's making things a bit more complicated than they have to be. He tells her about his ex-boyfriend, who was a "bad boy." Charlotte once dated a bad boy; he was a biker named Luke. This may be the first of Charlotte's stories Andrew would actually like to hear.
Luke shows off his tattoos to Charlotte, who's completely smitten. He tells her about his tattoo for Rico, a biker friend who was killed. Jill and Charlotte refuse to let Wayne and Mike join their dates with the bikers. Mike remembers when he and Wayne became blood brothers at summer camp.
Wayne tells Mike they're not really blood brothers because he used Tabasco sauce to fool Mike back at summer camp. Mike's genuinely hurt, and complains to Charlotte. Since his friendship with Wayne is based on a lie, Mike decides to get new friends. When Luke comes to pick up Charlotte for a date, Mike invites him and his friends over to watch a fight on TV.
Wayne comes home in the middle of Mike's get-together, and is welcomed by the biker guys. Oddly, Mike's new "friends" call him "Mark" instead of Mike. Charlotte's having a good time dating Luke and just having fun. Later, Luke later shows her a new tattoo of her on his chest, making Charlotte his "old lady."
When Charlotte tells her friends about Luke's tattoo, Jill gets jealous - Pete hasn't gotten her face tattooed on his body! Mike buys a Vespa to fit in with his new biker friends. Jill tells Charlotte she can't dump Luke because he'll go crazy.
Jill saves Charlotte by telling Luke that Mike ("Little Mike") died in an accident and she needs her space. Luke says he understands, and wants to pay his respects at Mike's memorial service.
Charlotte tells Mike he's dead, warning him to stay away from the memorial service. Mike only wants his real friends to attend, so Wayne's not invited. Mike's still mad about the blood brothers thing.
Mike calls to check on the speeches that people make at his memorial service, and is disappointed by what Charlotte, Leslie and Jill have to say. However, Wayne's speech is truly moving.
Pete tells Jill he's married. Luke and his friends get tattoos of Li'l Mike in honor of his death, and plan to ride to West Hollywood in his honor. Charlotte tells Luke Mike's not dead - she just didn't want to be Luke's old lady. Luke has a reputation to maintain, so Mike has to stay "fake" dead or he'll be really dead if Luke's buddies find out.
Later, Wayne tells Charlotte not to worry about finding the right guy because he'll come to her. He draws a silly tattoo on his arm and Charlotte says it's too bad she can't date him now that he's a bad boy. Wayne reminds Charlotte the tattoo washes off.
Mike tells Wayne he was touched by his memorial speech. Mike takes Wayne for a ride on his Vespa, telling him to hold on tight as they hit the open road.