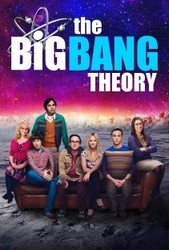 TV Info
---
Next Show
Eps 9.01:
The Matrimonial Momentum
September 21, 2015
Category
TV Series
Genre
Comedy
Seasons
9
Production Co.
CBS, Warner Bros. TV
Distributor
CBS
Official Site
click here

The Story
---
Leonard and Sheldon are brilliant physicists - geniuses in the laboratory, but socially challenged everywhere else. Enter beautiful, street-smart neighbor, Penny, who aims to teach them a thing or two about life. Despite their on-again, off-again relationship in the past, Leonard believes he's found true love with Penny. Even Sheldon has found a female companion, entering into a "Relationship Agreement" with neurobiologist Amy Farrah Fowler. In their free time, Leonard and Sheldon continue to enjoy frequent trips to the comic book store and fantasy role-playing games with their ever-expanding universe of friends, including fellow scientists Koothrappali, Wolowitz and Wolowitz's adorable microbiologist wife, Bernadette.
In the Season Finale, After exhausting Amy's patience, Sheldon was shocked to hear his girlfriend ask for time apart to think things over. The discovery that he had an engagement ring complicated the moment. Meanwhile, Leonard decided the perfect time to tell Penny he'd been a bit unfaithful was on the drive to Las Vegas to elope.
The Stills
---