September 15, 2012 05:45:14 GMT
Rocking skimpy outfit, Wilde knocks on Burrell's door and starts threatening him when he's about to have dinner with his family.

---
gets into a homewrecker mode in a new clip for "". Looking kinky in a skimpy number, she pays visit to who's having dinner with his on-screen wife and daughter .

Wilde asks for some money Burrell owes her, but when the married man refuses her request, she gets mad and swears at him. Things get more awkward as Greene accidentally hears the two talk on the door. "Dad, is that your hooker?" she asks in shock after seeing Wilde.

A tale of competition at its most cut-throat, "Butter" surveys the raw ambition of Garner's Laura Pickler, the wife of Burrell's Bob Pickler. She is Iowa's long-reigning champion butter carver. For 15 years, Laura has relished her high-profile role as the beautiful, loyal helpmate to her affable, artistically gifted husband.

However, when Bob is pressured to retire and allow someone else a chance at glory, an indignant Laura decides to enter the competition herself. She is first in line on sign-up day, only to see her odds of victory fall below 100% with the arrival of an unlikely yet formidable contender: 10-year-old Destiny, the African-American foster child of local couple Julie and Ethan.

And that's not all. Bob's would-be mistress, bad-girl stripper Brooke (Wilde), also declares her candidacy, as does his #1 fan, Carol-Ann. Facing three opponents, mocked by her stepdaughter Kaitlen (Greene) and furious with her husband, Laura resolves to do whatever it takes to win. And if that means resorting to sabotage - and recruiting her dim-witted former boyfriend Boyd as a co-conspirator - then so be it.

Due to open in the U.S. on October 5, the comedy also stars as Laura's moronic ex-boyfriend, as Julie, as Ethan, Yara Shahidi as Destiny, and as Carol-Ann.




© AceShowbiz.com
Browse
Butter Pictures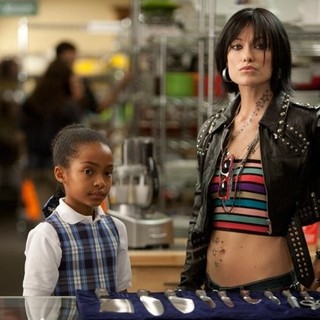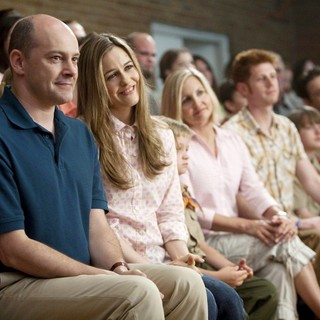 ---
---
---