July 28, 2012 02:50:06 GMT
Daniel Craig assists the Queen for an unlikely royal arrival, the witch who must not be named is brought to the event in a huge frightening figure, while the childish buffoon joins the race.

---
The 2012 London Olympic Games was officially kicked off in an extravagant ceremony dubbed "The Isles of Wonder" on July 27. A number of spectacular scenes highlighting the country's most-famous fictional figures were shown during the star-studded event orchestrated by Oscar-winning filmmaker Danny Boyle.

appeared in a short movie as the famed James Bond. He escorted Queen Elizabeth II in a Union Jack chopper from Buckingham Palace to the Hyde Park where the ceremony took place. In a royal arrival unlike any others, a stunt-person dressing as the Queen jumped off the helicopter in a parachute.

In another scene, a huge Lord Voldemort-like figure was looming over the crowd with a wand in his hand ready to cast a spell. Another surreal set was when a bunch of women in black dresses, full skirts and carpetbags descended from the sky using an umbrella each, giving an illusion of raining Mary Poppins.

Mr. Bean made his appearance, playing a keyboard in a "Chariots of Fire" scene. Wearing the signature Bean silly facial expressions, showed a much faster way to get to the finish line but failed to anticipate his clumsiness. Aside from those popular fictional characters, there was real-life football hero making a grand entrance with a speed boat.

For music fans, catered the crowd with a live rendition of ' classic "Come Together" which was written by and . At the end of the ceremony, the Fab Four Mecca showed up on stage to deliver another hit single from his former band, "Hey Jude".











© AceShowbiz.com
Browse
Daniel Craig Pictures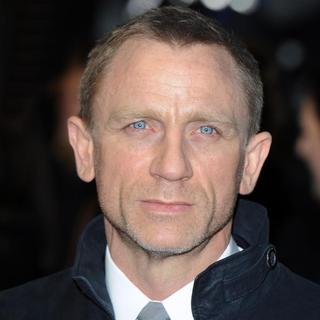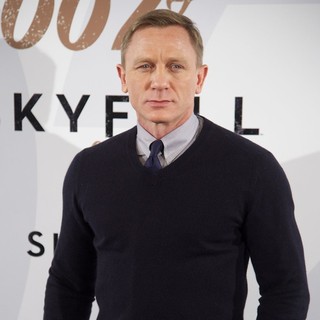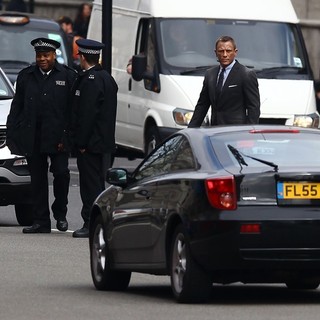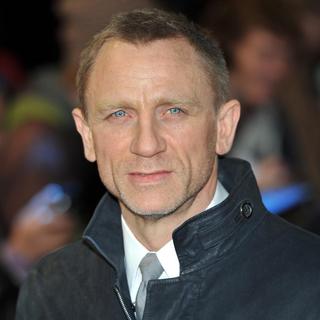 ---
---
---