July 25, 2006 06:42:23 GMT
Band has announced plans to record their next LP with the help of veteran producer Butch Vig, the man behind such success as 's "", ' "" and 's "".

In a post on the band's official site, Jimmy Eat World frontman Jim Adkins wrote "We are scheduled to begin recording our new record on August 7th at our own studio in Tempe. We will be working alongside Chris Testa as our engineer, and the legendary Butch Vig will also be alongside the band making sure we don't forget to thrash unreal!! (We are pretty sure that's Wisconsin slang for 'kicking serious ass')."

July 25, 2006 06:20:11 GMT
Pop diva really is a high-qualified singer that NBC has planned to air her "Confessions" tour in November later this year.

Rumors on the street say that a two-hour special will be taped this summer at Wembley Stadium in London where Madonna's tour takes place. What's more, the network also is billing Madonna's special as the first-ever broadcast network performance by the Grammy-winning singer.

July 25, 2006 02:58:59 GMT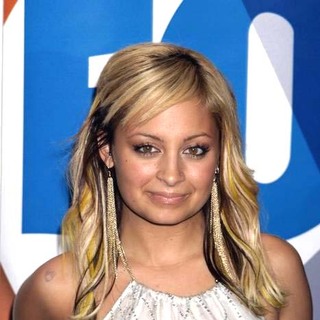 has just had her album released. In the meantime, her former best friend announced to Scotland's Daily Record newspaper that she has 6 songs done on her new album and she'll be ready to release the set when she has about 10 songs finished.

The question is when will Nicole's album touch the market? Time will tell. At least, with the pop up of the report it is apparent to everyone that though Paris and Nicole are no longer best friends, still both of them have particular similarities, especially their taste of man and pet of course.

July 25, 2006 02:15:18 GMT
Pop singer will have his new single, "SexyBack" featuring , finishes MTV's hot July video premiere. The video for the set will premiere on TRL on Tuesday, July 25th at 3:30, then at 4:30 you can watch its "Making The Video" before then at 11:00 you can enjoy the primetime premiere of the video.

What's more, after the premiere music-lovers can see all the video they want at .

July 24, 2006 06:28:49 GMT
In somehow a very different version from that as reported in the many publications, and hubby are doing great. Everything looks very well and they indeed look like a happy couple.

And in an attempt to prove wrong all the speculation, K-Fed has prepared himself for his first public appearance as a rapper at the Teen Choice Awards on August 20, during which he will perform his single "Lose Control."

July 24, 2006 04:02:50 GMT
's decision to check into a drugs rehabilitation clinic on Monday July 17th as part of his on-going battle with addiction, has reluctantly forced his band to cancel the planned concert due to take place in Ibiza on Wednesday July 19th.

Regarding this matter, the promoter of the Ibiza Rocks event in the island's capital of San Antonio was sympathetic to the singer's problems, saying "We were all really looking forward to welcoming Babyshambles back to the island this year for Ibiza Rocks but, at the end of the day, we love and support Pete and it's his health and happiness that are important".

July 22, 2006 03:49:18 GMT
Irish rock band keep their words, rescheduling their tour dates in Australia, New Zealand and Japan which were postponed this spring because the immediate family of a band member had a serious illness.

As for the music act's new tour dates, it will include a total of eight nights in Auckland, Adelaide, Brisbane, Melbourne and Sydney in November with rapper booked as support.

July 20, 2006 04:57:00 GMT
Warning
: getimagesize(/home/aceshow/public_htmlhttp://wiredset.com/contests/resources/now22_xbox/images/now22.jpg) [
function.getimagesize
]: failed to open stream: No such file or directory in
/home/aceshow/public_html/php/ndetail.php
on line
423
Now it's time for us to have a look at the US album chart. There on the very top position on the chart is the 22nd installment of "Now That's What I Call Music," tentatively titled "Now That's What I Call Music! Vol. 22", which sold about 398,000 copies. That amount, in fact, marks the biggest first-week sales since the ' "", which has been sold more than 500,000 back in May.

What's more it's also more than four times as many copies as 's "". Then comes at 2nd position on the chart is 's "", moving 90,000 copies. Elsewhere on the top 200, debuts at No. 3 with his "" sold 87,000 copies, ahead of 's "" at No. 4.

July 20, 2006 02:32:13 GMT
Wanna know what can do on stage? Just watch and see his action at the 2006 Teen Choice Awards.

The so-called K-Fed has been booked to perform at the award event, closing the show with a performance of his single "Lose Control," set to be released in August. This will become his debut live performance ever that surely helps the man to promote his new album "."

July 19, 2006 03:28:33 GMT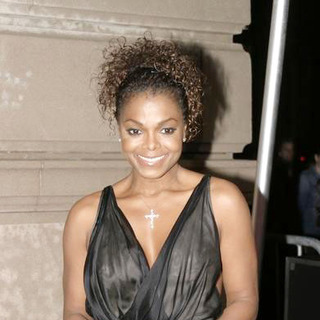 Thinking that you are fanatics? Big fan? Well show it, give your idol help she needs right now.

The pop singer seeks fans' help to design the cover of her new album, "20 Years Old" and thus conducts a contest with Yahoo Music.

July 18, 2006 08:01:44 GMT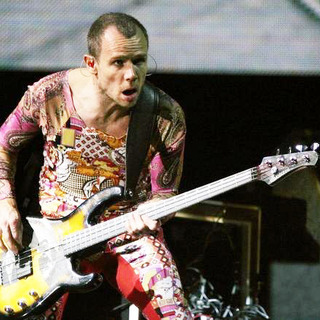 and are only two of the many music acts set to play the upcoming U.S. version of the Virgin Festival, which is about to be held on September 23 at the Pimlico Race Course in Baltimore.

The festival, presented by Virgin Mobile, will also visit Toronto on September 9-10, thus marking the first time the longstanding U.K. festival has left its shores.

July 18, 2006 02:10:36 GMT
Talk is heating up about 's plan to reveal her "Public Affair". Yes the newly divorcee is intended to spill her guts.

While MTV is doing the world premiere of some of the hottest videos of the summer simultaneously on TRL and online at MTV Overdrive (www.overdrive.mtv.com), the pop singer has been set to premiere the video for her new single "A Public Affair" from her latest album of the same name on TRL Wednesday July 19th at 3:30 ET/PT.

July 14, 2006 08:54:12 GMT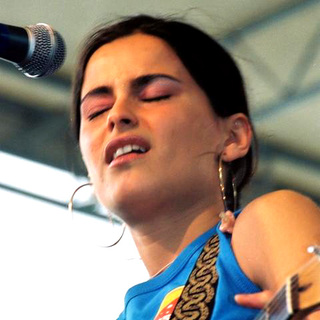 's "Promiscuous" holds the No. 1 spot on the Billboard Hot 100 for the third consecutive week. On top of that the track also is the chart's greatest airplay gainer and remains atop the Pop 100 and Hot Digital Songs charts for a third frame each.

Back then to the Hot 100, 's "Crazy" secures the 2nd place, just one place ahead of 's "Me & U" which moves up one place from last week position to No. 3. 's "Hips Don't Lie", in the meantime, falls two places to No. 4, followed after by 's "It's Goin' Down" at No. 5.

July 14, 2006 08:31:36 GMT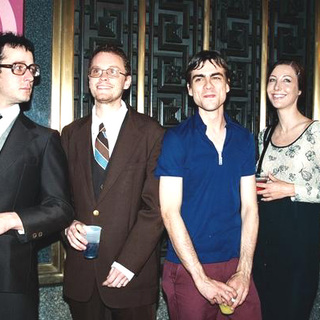 The indefinite hiatus of rock band seems to turn into a permanent split, as the band's frontman Rivers Cuomo stated to MTV recently "Really, for the moment, we are done. And I'm not certain we'll ever make a record again, unless it becomes really obvious to me that we need to do one."

Denied band tension as the reason for any split, Cuomo instead suggesting that it was all because there was no need for another Weezer album.

July 14, 2006 07:00:17 GMT
Despite her cracking marriage, is moving one step further heading for a better singing career. The pop babe is inviting fans to purchase a personalized version of her song "A Public Affair" by logging on to Yahoo! Music beginning July 18 or www.jessicasimpson.com and other music sites a week later.

This is the first time ever that music fans have been offered the innovative opportunity to put their own name into a customized pop song so that the lyrics are literally calling out their name. The idea, dubbed Custom Cuts, was created by Epic Records.