June 24, 2006 04:46:46 GMT
Subsequent to audition after audition across America, finally finishes putting together her all-female band. The Grammy winning singer has picked the 10 lucky ladies along with two almost-as-lucky alternates, to form the all-girl backup band for an upcoming solo tour in support of her second solo album, "."

Following a series of auditions in New York, Los Angeles, Houston, Chicago and Atlanta, with more than 1,000 wannabes auditioned, Beyonce and her creative team finally made final decision on Sunday.

June 23, 2006 04:27:52 GMT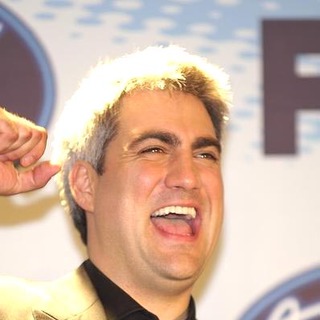 is rocketing even higher and higher in the industry, keeps reaping wining after winning from the day he was crowned season five "American Idol" champion. Has just signed his first ever recording contract, he shortly thereafter released his first single, "Do I Make You Proud", on June 13.

As many have predicted, the silver-haired Alabama native's set satisfyingly comes in at #1 on the Billboard Hot 100 chart, the Billboard Single Sales chart and the Billboard Pop 100 chart, making it the best selling song in the country with over 190,000 copies sold in its first week of release. What's more Hicks will perform this chart topping song on the Tonight Show with Jay Leno on Thursday, June 22nd.

June 22, 2006 08:04:26 GMT
Maintaining their success for album selling and continuing the tremendous success back in the last spring on 's Black Clouds and Underdogs Tour, poses their latest upcoming "" tour dates. The dates are not "Dirty Little Secrets" at all.

The band returns to the road for the touring on the end of June in Indianapolis and won't stop until July 29th. More detailed-touring dates are available on their official site, while further details on their autumn shall be announced in the following comes.

June 22, 2006 07:38:05 GMT
, the showgirl, is back on track. The pop singer is said to resume her "Australian Showgirl Tour" in November this year, 18 months after her breast cancer diagnosis forced it to be postponed.

"I spent the weekend with Kylie. She's looking great. She's definitely through the worst of everything," Australian concert promoter and long-time friend Michael Gudinski told reporters while adding "Obviously she has still got a few mountains to climb, but we are very confident that the tour will be going ahead in November".

June 22, 2006 07:32:57 GMT
The Grammy Award winner for Best Metal Performance, , officially released their "North American Club Tour", started from August 8th in San Diego until August 29th in West Valley City, Utah.

The new tour schedule is a promise they keep for their fans after rapid sold-out tickets back in their tour in May. After being sold-out, leaving huge fans remained out from watching the tour, bassist Justin Chancellor and lead singer Maynard James Keenan promised to pay the disappointment off by returning around North America in late summer. The words are indeed kept.

June 22, 2006 06:51:40 GMT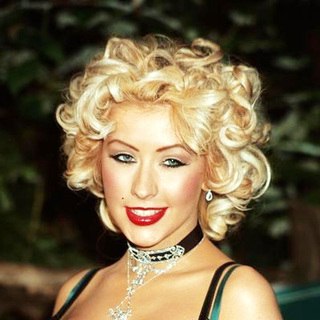 There will be no more teen-pop diva's stage name, "X-Tina ", to bring any music lover to recall , a.k.a. Mrs. Bratman.

She has transformed from a smashing R&B singer into jazzy songs performer in her upcoming album, "". On the album's single release, Christina stated to MTV that previously "X-Tina" is officially "Baby Jane" from that moment on. She said the name suits perfectly to the jazzy atmosphere she is trying to spread.

June 22, 2006 05:16:40 GMT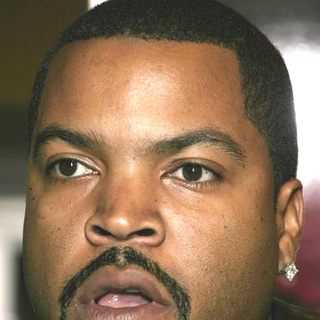 Rap star catapulted onto the top position of the US pop album charts on Wednesday June 21st, 2006 with his first No. 1 release, "". The star's collection, include such hit singles as "I Love My Chick" and "I Love My Bitch", debuted with 209,000 U.S. copies sold for the week ended June 18, according to Nielsen SoundScan. On top of that, "The Big Bang" also shot straight to No. 1 on Billboard's Hot R&B/Hip-Hop Albums and Top Rap Albums tallies.

In the meantime, country trio the held steady at No. 2 with their "" sold another 130,000 copies, while remained at the top of the country albums chart for a fourth week. As for last week's best-seller, 's "", it slipped two to No. 3 sold 104,000 copies. The other charts holdovers are "High School Musical" soundtrack at No. 4 on sales of 79,000 copies, "One X" by which sold 78,000 to easily land at No. 5 on the charts.

June 21, 2006 07:49:15 GMT
The so-called best British rock band confirmed in a statement posted Monday June 19th, 2006 on their Website that bass player Andy Nicholson has left the group after pulling out of a North American tour last month.

"We are sad to tell everyone that Andy is no longer with the band," so the statement on www.arcticmonkeys.com read. "We have been mates with Andy for a long time and have been through some amazing things together that no one can take away. We all wish Andy the very best."

June 21, 2006 06:59:42 GMT
takes off in 2006 with two new projects all at once, the first of which happens to be a new album and the other one is a movie project. The Atlanta hip hop-duo set to hit hard the industry with the release of their highly anticipated set, titled "", which will hit store shelves on Aug. 22.

The long-anticipated release will serve as the soundtrack for the Universal/HBO Films release of the same name, open August 25, as well. Also starring in the big-screen musical are , Ben Vereen, Cicely Tyson, and .

June 21, 2006 06:36:53 GMT
History repeats itself. That works for such great person as world's great musician . His death nearly one year ago, apparently, won't prevent you, especially his fanatics, to keep listening to his great vocal.

A trio of record labels, J, Epic and Legacy Records, are teaming up together to issue some previously unreleased songs by the singer. The set, dubbed "The Ultimate Luther Vandross", which was previously released in 2001, will consists of 18 songs, naming some are "Shine" and "Got You Home" among others.

June 21, 2006 05:50:23 GMT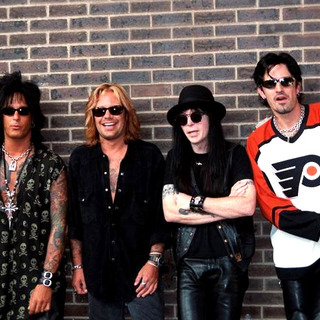 What would happen if two American rock bands perform together on stage? Find the answer at the 27-date Route of All Evil Tour, during which and have committed to perform together.

Both bands have on Tuesday June 20th, 2006 released announcement on the plan of their Evil run, scheduled to kick off September 14 in Holmdel, New Jersey. Some stops will include outdoor amphitheatres in Cincinnati, Las Vegas, Los Angeles, Phoenix and Dallas, before grinding to a halt in West Palm Beach, Florida, November 24.

June 21, 2006 04:24:09 GMT
When it comes to a duet for and , does mean it. The record producer and rapper takes the project seriously as he's now developing an idea for the two divas to duet on a new song.

"It's gonna happen on this record," Dupri hinted on the possibility for Mariah and Janet collaboration. "Please believe that. I got a mean idea, so look for it. We definitely gonna do a repackage on [Janet's "20 Years Old"] once it comes out. Hopefully it's successful and people buy into it, then I'm going back in the studio," he added.

June 21, 2006 02:20:27 GMT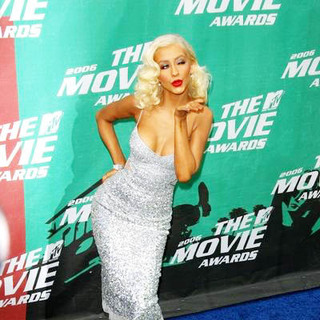 It seems the pop star is intended to make a total comeback to the industry. is all out for her coming-back music project, working on the very best for her next album.

The singer, who had premiered her new song, "Ain't No Other Man" with a sizzling performance on the MTV Movie Awards, will in the near future have the music video of the set hit the small screen.

June 20, 2006 08:20:36 GMT
The Grammy-nominated quartet, will bring their "" to public September 5 later this year via Epic.

"Revelations", the multi-platinum rock band's third album, is 12-track set which was produced by Brendan O'Brien.

June 20, 2006 04:19:52 GMT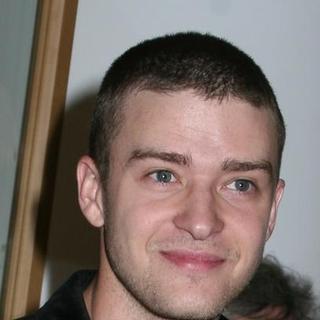 is back to the industry and on top of that he's ready to release his new album.

The pop singer is about to have his second solo effort, "", released September 12 later this year via Jive Records.