June 21, 2007 06:22:45 GMT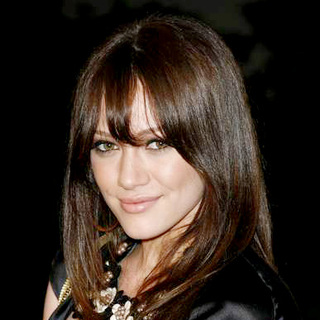 Nicely planned, 's "" that has been preceded by "Play with Fire" and chart topping "With Love" will be promoted through a summer tour.

The tour kicks off August 6 at Everett Events Center, Seattle and she will be touring mostly in that month before winding down Sept 1 at Darien Lake Performing Arts Center, N.Y. Tickets for public will go on sale on June 23 while for her fanclub members, pre-sale tickets have been sold since June 20 for some venues.

June 21, 2007 05:22:04 GMT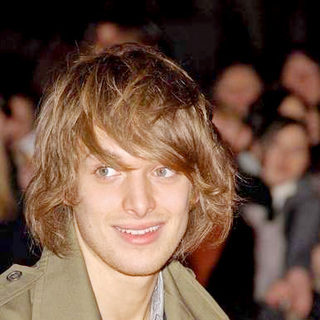 Not only one, but two British most popular acts this year will roam through North America in a joint tour. "Rehab" singer has teamed up with "Last Request" crooner to give a fall worth spending.

The jaunt will begin Sept 21 at Central Park Summerstage, New York and will visit other 6 cities before heading to Chicago for a wrap up on Sept 29. Winehouse will promote her latest effort "" that is still within Top 20 list of Billboard Hot 200 while Nutini will come out with materials from his debut album "".

June 20, 2007 08:45:30 GMT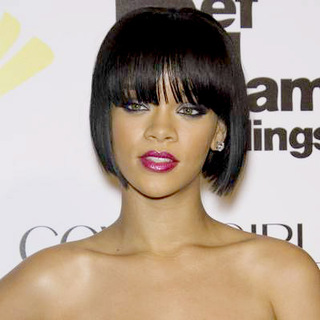 While still reigining most charts with "Umbrella", comes up with second single "Shut Up and Drive" which video is premiered on Yahoo! today (June 20).

The song that was written by Evan Rogers and Carl Sturken for her third album "" has entered Billboard Hot 100 at #88. Its radio release in North America was set for June 5.

June 20, 2007 07:42:29 GMT

Canadian rock outfit is giving eternal access to watch their Detroit gig on June 15. The two-hour show will be molded into live DVD and a PBS special.

Although the lots played around 24 songs during the show, only 15 will make it to the DVD. However, there will be an addition of backstage scenes involving crew setting up the stage, some preparations by the band's members and sound check. For the PBS show, the footage will be edited and pressed to be a one-hour show.

June 20, 2007 07:07:33 GMT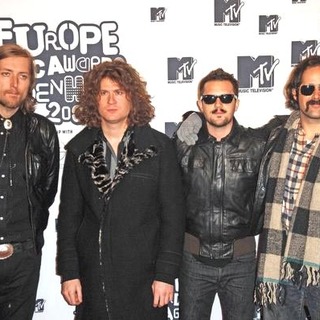 San Diego's annual music festival Street Scene comes back with bigger headliners this year. Two of this year's biggest music acts, and , are confirmed to play in the Sept 22-23 event.

If previously the festival was held in Mission Valley, this year the venue is re-located to Del Mar Fairgrounds, San Diego. Tickets are going on sale on June 23 with two-day passes sold for $120, and VIP pricing begins at $300.

June 20, 2007 06:42:54 GMT

's "Same Girl" featuring has created a surge of anticipation when the audio leaked on Internet few months ago. The song is now officially opened for listening plus viewing through a video directed by Little X (, , ).

If anybody thought that the two will put up their ego when collaboration taking a way, they are wrong. "There was no ego when they got together," said Little X in an interview with MTV. "They were playing basketball on lunch breaks, it was all good. No egos. No gangs. It's all straight, it's all good. Just the chemistry and good vibes. You'll feel it off the screen."

June 19, 2007 08:04:46 GMT

In promotion of her upcoming album, rapper has teamed up with YouTube to hold a contest that requires lots of 'shaking'. Eve's new song "Tambourine" featuring becomes the main inspiration behind this contest.

Basically fans are required to view Eve's newest video on "Tambourine" first to get familiar with the music so that they can create their own choreography. Those interested in joining the competition will have to tape their best move and upload the video before registering to the group first.

June 19, 2007 07:29:19 GMT

reunion has taken a step forward with the revelation of first comeback single. The pop group will have old but unreleased track "Woman" re-polished with the addition of 's voice.

The song was originally written in 1999, the year after Geri's departure from the band. All of the band members except Geri are included in the writing credit along with Richard Stannard and Matt Rowe. It was reported that Geri and approached Stannard to talk about how the song is going to be buffed up.

June 19, 2007 07:13:30 GMT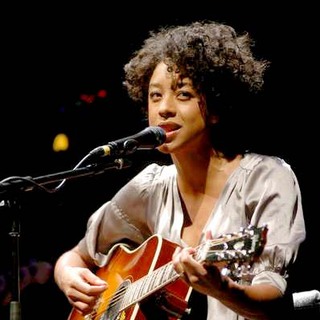 If Al Gore has his Live Earth, , and have their own campaign concert in London. Not for global warming, the September 21 gig is intended to promote global peace.

"Something that is of common interest to every man, woman or child on the planet must surely be the notion of peace," said Lennox who admits being "thrilled" in joining this event. "Without peace we cannot survive."

June 19, 2007 06:49:21 GMT

For 2007 project, will release a compilation album that needs a little help from their celebrity friends. The alternative rock band will ask artists ranging from 's frontman Jeff Tweedy to Michelle Williams to pick their favorite songs from Youth's discography.

Guitarist Thurston Moore explained the concept. "We sort of devised this idea of a Sonic Youth record where we asked all these different people to choose their favorite song, people like artists and actors and other musicians and what have you. So all these people, from Jeff Tweedy to to Marc Jacobs to to , they all chose their favorite songs and wrote a little thing about it."

June 19, 2007 06:18:53 GMT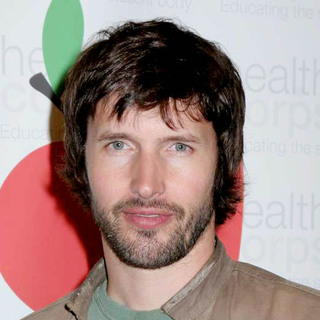 Not releasing any album in two years after a big breakthrough, raises the anticipation on the sophomore effort. Under the title "", the singer's album will answer the demand on September 17 via Custard/Atlantic.

Blunt once again teamed up with his long-standing live band for the artistic team and producer Tom Rothrock who was responsible for the success of "" (2005).

June 19, 2007 05:01:59 GMT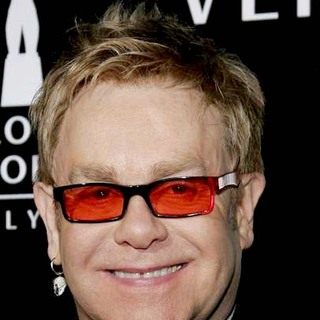 For a good cause, gathered a mass in Ukraine to watch his biggest concert in the country. As many as 200,000 people turned up in the main square of the capital Kiev to enjoy the show and get exposed to HIV education.

The free and open-air gig was held to promote awareness of HIV/AIDS that is quite high in the country compared to other parts in Europe. The Ukrainian president, Viktor Yushchenka also came to the venue to show his support despite religious extremists' accuse of promoting homosexuality earlier this year.

June 18, 2007 09:51:14 GMT

If has had his sparkle this year, his ex-band mate in Ringo Starr would also like his. The 66 years old singer sealed a deal with Capitol/EMI to release his catalogue online.

His classics from albums "Beacoups of Blues" (1970) and "" (1973) will be made available for downloading starting from August 28. Also available online is "", a compilation containing his best hits like "It Don't Come Easy" and "Sentimental Journey". The album will also be released in a CD format and CD/DVD package featuring a film and video clips bonuses.

June 18, 2007 06:54:28 GMT
With a chart-topping album coming out few months before 2007 MuchMusic Awards, became an expected winner in the event. Her winning of two categories however, is toned down with a bigger number from .

The rock band snatched three trophies mainly for their video "Fallen Leaves". Both Best Video and MuchLOUD Best Rock Video were taken home along with obviously, people choice's of Favorite Canadian Group.

June 18, 2007 05:00:10 GMT

One of the most anticipated music festivals this year has wrapped up its program that contains more than 100 acts. The 2007 Bonnaroo Festival ends Saturday night (June 17) with giving a nice closure.

The White siblings turned the stage flaming red and performed the usual minimalist set. Opening the show with "Dead Leaves and the Dirty Ground", they mixed their classics with the new "" series. For the last piece, the duo decided to do the Grammy winning song "Seven Nation Army" that further invited roars from audience. Jack White then said goodbye by saying "My sister thanks you and I thank you. God bless you Bonnaroo and God Bless you Tennessee."