October 02, 2007 06:07:59 GMT
Post , announced that she will switch the venue to its neighboring country, Indonesia. The supposed Kuala Lumpur date on November 1 will now be replaced with a Jakarta date that was not within the tour schedule previously.

Beyonce's cancellation in Malaysia is explained as "scheduling conflict" although speculation points to her unwillingness to abide the country's strict dressing code rules. The Indonesian capital city has less stringent rules regarding performers wardrobe compared to Kuala Lumpur.

October 02, 2007 04:55:52 GMT
A new video from has arrived. The MySpace wonder premiered the clip of 'Soulja Girl' on BET's 106 & Park yesterday (October 1).

'Soulja Girl' is the second single featuring I-15 from his debut release '' that is dropped today (October 2). The rapper previously described the song as his experience with girls after he becomes famous and what he looks in a girl.

October 02, 2007 04:34:41 GMT

's fourth album '' should have arrived this August, but it has since been pushed back several times, including this time. The new release date for the album is now somewhere in 2008.

No representative has explained the reason of the delay. The album was originally slated for August 17, then September 18 before being altered to October 16.

October 01, 2007 06:01:14 GMT

have generated quite a buzz for their seventh studio album that is now arriving on October 10 under the title ''. Moreover, they leave the price of the album blank, so that fans can fill in themselves.

The band's guitarist Jonny Greenwood posted a message on their site saying, "Hello everyone. Well, the new album is finished, and it's coming out in 10 days; We've called it In Rainbows. Love from us all. Jonny"

October 01, 2007 05:06:35 GMT
Although or due to the relatively mild chart position that 'I Got It From My Mama' earned, has remixed the first single that is taken from his recently released album ''. The remix has taken samples from 's materials, but it was later on disapproved.

The remix version is now not eligible for release, so does its music video. However, words have spread and both the audio and music clip have leaked online.

October 01, 2007 04:17:02 GMT

will on January 22 release a new album titled 'Covers 2'. The new album will be the follow up to 2000's '' that compiles her rendition of popular songs by renown musicians such as , and .

The tracklisting of the second cover album is yet to be determined, but it's known that her long time-collaborator Dirty Delta Blues Band will back her up in some of the tracks.

October 01, 2007 03:20:36 GMT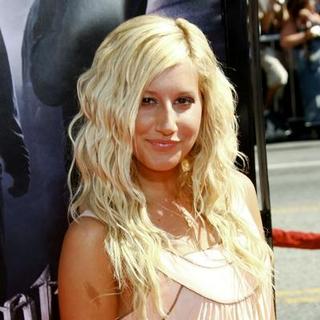 Full versions of 's three videos have been premiered. Clips of 'Suddenly', 'Not Like That' and 'He Said, She Said' are released in relatively the same time because they form a storyline that is dubbed 'Headstrong Mini Musical'.

From the look of the clip, Ashley seems to find a guy she likes in 'He Said, She Said' and gets him in the end of 'Suddenly'. All the three clips are directed by Scott Speer (, ) and features cameos by Ashley's sister Jennifer Tisdale and from Desperate Housewives.

October 01, 2007 02:44:54 GMT

's sophomore album '' will finally be released in U.S. on December 18 via Epic Records. The album will be dropped with an alternate tracklisting, containing a bonus track titled 'Love Like This' that she did with .

The song will be made the lead single of the U.S. album, having been released digitally on September 20. There are actually two versions of the song, one that she did single-handedly and the other with the Jamaican rapper, Kingston. But according to Billboard.com, it is the latter version that will be included in the album.

September 29, 2007 07:19:37 GMT

' Trent Reznor has hinted a change in his band's formation. The frontman may split up with his live band which currently is comprised of Josh Freese on drum, Aaron North on guitar, Jeordie White on bass and Alessandro Cortini on keyboard.

"At this point, I want to switch things around a bit," Reznor said. "I see other ways I can present Nine Inch Nails' material in concert. Something more challenging, something new. I don't want it to go stale. The idea of five guys making music for two hours, while it's the culmination of fine-tuning over a lot of years, has got to change. I want to whittle things down."

September 29, 2007 06:42:19 GMT

A new video by has been premiered. The rapper posted the video of 'Dumb It Down' on his YouTube account intentionally, just like what he did to the single earlier.

'Dumb It Down' will appear in the rapper's upcoming album '' that is due November 20. Although the track has earned its expose early, it is 'Superstar' that is confirmed to be the first single from the album. Both tracks were released on iTunes on September 25.

September 29, 2007 06:09:03 GMT

A website called that claims to be counting down to 's new album information has wound down to "THE MOST GIGANTIC LYING HOAX OF ALL TIME". A spokesperson to the band have informed about this even before the countdown stopped ticking this morning (September 29) at 8a.m.

Many believed that the site was calling for a trick to give away clues about the band's posts. Since September 22, Radiohead.com has been displaying codes for fans to decipher. Rumor has it that the posts contain information about the band's seventh album which will be their first in 4 years.

September 29, 2007 04:57:38 GMT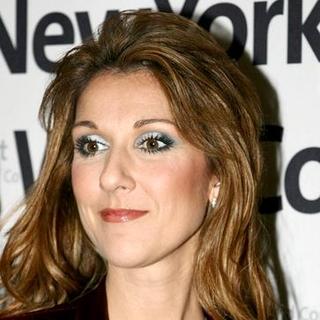 A new song from 's upcoming album has leaked. 'Alone', one of the tracks from '' has found its way online although the status as a single is yet to be confirmed.

An in-studio-recording footage of this song has actually been posted on You Tube this week, along with another track called 'World to Believe in'. The song 'Alone' is revealed to be produced by Ben Moody, the former guitarist of and frequent collaborator to many artists such as , and .

September 29, 2007 04:27:41 GMT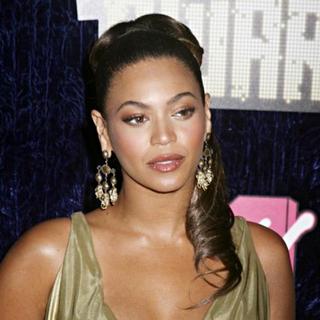 may have handled her gig in Malaysia well, but not so much for . The diva's concert in the country's capital Kuala Lumpur has been cancelled because she reportedly didn't want to compromise with the strict dress code.

Malaysia's Muslim group have once again enforced a dress code that doesn't allow female performers to reveal skin from chest down to Beyonce. The 'Irreplaceable' singer has allegedly refused to follow this rule and prefers to cancel the date.

September 28, 2007 07:15:46 GMT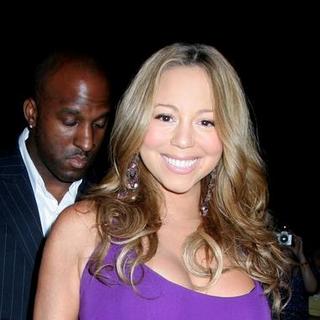 has been cleared from copyright infringement case that she has been accused with. Federal judge has ruled out that Carey's 'It's Like That' is copying materials from singer Rachele Chafir's 'Sexy'.

U.S. District Court Judge Kimba Wood decided that the case is not strong enough to proof that Carey and her team have used Chafir's song which is claimed hardly resembling Mariah's hit. "It was the right decision," Carey's lawyer Ilene Farkas told MTV. "The record was clear in this case."

September 28, 2007 06:50:35 GMT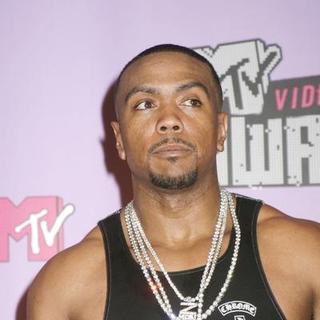 Thanks to and for setting a trend of chart battle, is now planning to do the same against "daddy" . The uber producer may want to challenge Dre, an equally renown producer, by releasing a new album on the same date early next year.

Telling MTV Timbaland said, "I gotta go against my daddy. I call Dre my daddy. To make it be some talk, I gotta go against my big brother. He's my big brother. Dre is my mentor. That would be big."