July 28, 2007 05:09:39 GMT

With one member down, is back as a quartet in an untitled album that will release its early impact. First single "Inconsolable", a piano ballad topped with rock sound will roam U.S. radio August 27.

Meanwhile, by member Brian Littrell last month, the full length album is scheduled for an October 30 release via Jive. The band will also celebrate their tenth anniversary under the label this year.

July 28, 2007 04:40:33 GMT

sought refreshment of their sound in Spanish churches. The British band moved from London to Barcelona, performed in front of churches, all to strengthen Hispanic theme for their upcoming album.

A message by the band's insider named Prospekt was posted online. It said: "The sights, sounds and flavors of Latin America and Spain have definitely been infused into this album." However, the band that also visited Chile, Brazil, Argentine and Mexico, will not have "maracas or castanets, but a vibrancy and colorfulness that owes much to the atmospheres of Buenos Aires and Barcelona. The effect is subtle but important."

July 25, 2007 09:31:55 GMT
is making a fortune out of his split with long-time partner Kim Porter. If Kim decided to do an interview to tell out on their break-up, Diddy preferred to express his feelings in a song.

The rapper penned a song titled "Through the Pain. aka Kim Porter" and had it debuted on BET's (Black Entertainment Television) "106 & Park" last Thursday (July 19). Sohh.com quoted a source describing the song as "how he's coming back. Basically it's like, 'You're putting me through hell.' "

July 25, 2007 07:39:55 GMT

Up and coming has found a name for her debut album. The record will be distributed via Fiction Records under the name "".

On the meaning of the title, a rep of Kate said, "The title represents her strong connection with her family. She felt that everyone around her was like family while she made this album."

July 25, 2007 07:24:45 GMT

Refused to be taken down by constant criticism of her behavior towards concerts, announced a new batch of U.K. tour. She will visit some of her biggest cities yet in a tour that is predicted as one of the fastest-selling tours of 2007.

The jaunt begins November 12 at Apollo, Manchester and ends December 3 at Belfast's Waterfront Hall. Ticket will go on sale Thursday (July 26) at 9 a.m.

July 25, 2007 06:51:27 GMT

are now allowing fans to invite them to their cities by voting. This came out as a solution after more than two million fans poured in their official website asking them to have a reunion gig in their respective cities.

Posted on is: "We've had loads of messages from people all over the World asking why we weren't performing in their Country. It's impossible for us to perform everywhere but we thought why not let our fans decide where we play? This is your chance to turn your City in to "SPICE CITY"! All you need to do is tell us where you want to see us!"

July 25, 2007 06:25:24 GMT

is in the stage of having fresh cut tracks but no U.S. recording house to distribute the CD nor any name for it. The Canadian singer however, is taking it easy for he regards this one as a "quite personal record" that actually need not royalties.

Adams said that 12 tracks have been "coming out really well" and that "everything fits into a suitcase". Written for a couple of years during his tours, the tracks have been recorded in several countries like Denmark, Malta and Hungary. He said, "It's inevitable that some of this is gonna wear off on you. You travel around and you think about the things you do when you're traveling (and) it's going to wear off on what you write about."

July 25, 2007 05:15:27 GMT

Original members of are reportedly planning a huge reunion gig but ironically the only surviving member of the band, won't be there to add the excitement. Drummer Steven Adler announced that he will gather bassist Duff McKagan and guitarists and Izzy Stradlin for a one-off performance.

Adler said, "I'll be down there with my band and Slash, Izzy [Stradlin], and Duff [McKagan] will be there too. It's gonna be great." Then he added the unlikeliness of Axl joining them, but confirming that a full reunion may happen in near future. "Axl and I spoke to each other in Las Vegas recently, and I know there's a chance. It's just too big. Whatever the Stones make when they play, we'd triple it. It'd be ridiculous not to do it. He can't be that goofy."

July 25, 2007 04:33:44 GMT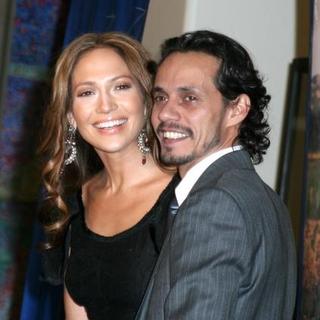 is apparently serious on taking his wife on her first tour. Concert promoter Live Nation announced on Tuesday (July 24) that both singers will kick off in their fist joint tour this fall.

The couple who has been married for 3 years is to begin the tour on September 29 in Atlantic City, New Jersey. They will announce the dates of other gigs in U.S., Canada and also Puerto Rico next week.

July 24, 2007 10:00:18 GMT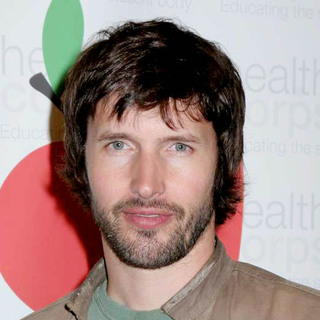 has dropped the first single from highly-anticipated "". Song "1973" roams selected radio outlets July 23.

Back to his sentimental sound, in the song Blunt talks about the love lost Ramona and recalls the good time that he spent with her back then. His signature guitar strumming erupts in between the lines.

July 24, 2007 09:35:51 GMT

has laid a hand on another cover song. This time the group takes on British band Arctic Monkeys' "Leave Before the Lights Come On" and reviews of their rendition have mixed between positive and negative.

The alternative hip hop band has been acknowledged for its cover songs. Among songs that they have remixed are 's "Every Little Step" and ' "Under the Bridge" with the latter appeared on compilation album "Punk Goes 90's" (2006).

July 24, 2007 08:45:23 GMT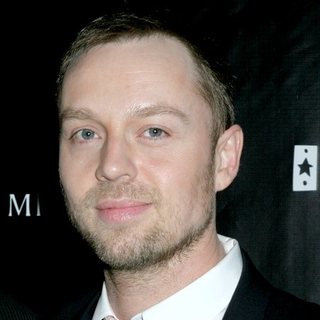 Since disbanded in 2001, member has been in constant upgrade of his solo work. The singer has now set the release date of third album titled "" to August 21 in U.S.

The album will be the first release under his own label Powdered Sugar that was launched earlier this month. Hayes has mentioned that the concept of this album would be "cinematic" and "theatrical" and compatible to that animated videos for tracks "Who Would Have Thought?" and "Step into the Light" have been released as teasers on his MySpace page.

July 24, 2007 07:50:16 GMT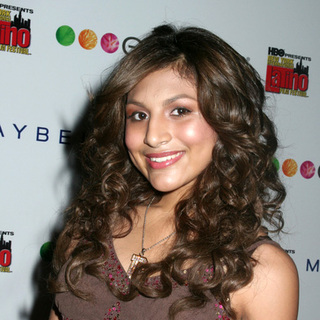 Not only one or two, is supporting her self-titled album with four strong singles, the latest being "Easy" feat. . Realizing that her figure is an important feature, Paula has premiered the music video of "Easy" on Aol.com and MySpace.

The sexy singer had "Yo Momma" host , actor Khleo Thomas and most definitely Bow Wow himself as the guests appearances on the Billie Woodruff-directed video. Its full version was officially premiered on MTV's TRL on July 18 but the video is still hotly-anticipated that votes are still pouring in.

July 24, 2007 07:01:30 GMT

Slated to take over urban groups like or , Latino Hip-Hop group The DEY is launching their music career with a single featuring the hottest producer in town. "Get The Feeling" is earmarked to explode in the market, thanks partly to who gives its necessary booze.

With a mission, the group that are comprised of Divine, Elan, and Yeyo, is recording the song in bilingual version. "We want to unify our communities," Divine said. "By being bilingual, we address all those people — the non-English speaker and the non-Spanish speaker — and we create a bridge between them, a space where they can all exist."

July 24, 2007 06:24:37 GMT

In anticipation of "" street date , a soundtrack album is released to give an early impact. The compilation, that spans songs from popular artists like , , and , is hitting stores on July 31 via Geffen Records.

Not only to be noted for its huge contributors, the soundtrack also feature emerging artists like duo and all-girl group . Furthermore, in a special contest to submit a song for the movie, a twelve year old wonder named Daechelle amazed executive producers through her song "Fearless". Hers will be numbered second track after Prima J's "Rockstar".