December 12, 2007 03:57:18 GMT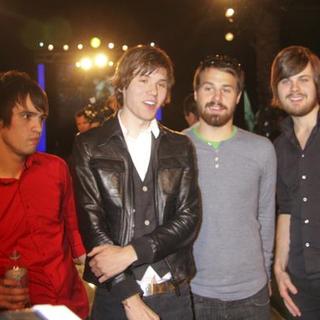 Panic! At the Disco will soon follow up their multi-selling debut '' with a second studio album which details have erupted. To Billboard.com the band revealed that their new materials are a departure from their last record meaning they will be more live show-oriented pieces.

On the basis that 'A Fever You Can't Sweat Out' relied a lot on technology, guitarist Ryan Ross explained, "We just wanted the record to sound like four people playing a song. A lot of the songs are definitely more geared toward playing live; we didn't think about that on the last record."

December 12, 2007 03:30:09 GMT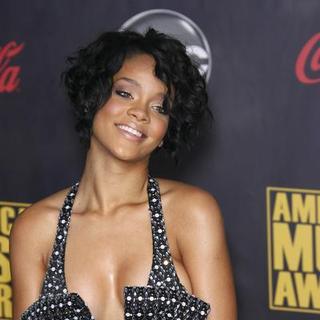 On the roots of her cancelling three dates within the '' tour, has announced the rescheduled dates for two of them. The 'Umbrella' hit maker will appear in Birmingham on December 18 and Nottingham on December 20.

The Bournemouth new date is not yet determined, so is the cause of the cancellation. It was that Rihanna was told by her doctor to rest for the sake of her health. Fans were advised to hold on to their tickets instead of refunding them as rescheduling would most definitely take place.

December 12, 2007 02:58:38 GMT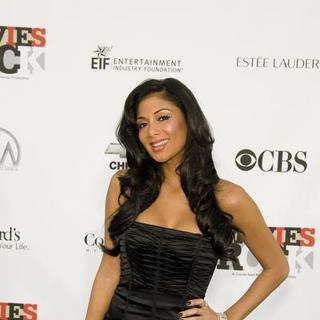 wanted fans to vote for the next single from her debut album '' and the result is finally in. 'Puakenikeni' was the highest voted song in the poll, and rightfully will become the third single after the slow starting 'Whatever U Like' and 'Baby Love'.

As a bonus, the official site added of the single that was originally produced by . Like its predecessors, 'Puakenikeni' is also featuring another artist, and Brick and Lace, a Jamaican R'n'B duo consisting of sisters, Nyanda and Nailah Thourborne are assisting Nicole in this one.

December 12, 2007 02:28:40 GMT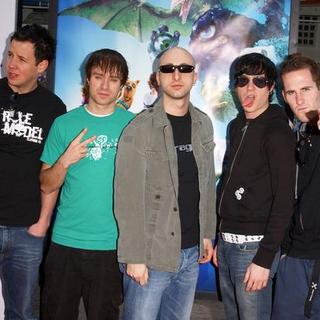 's music video that have been highly advertised on MTV days before its release finally hit the net. The video is for 'When I'm Gone', the Canadian band's first single off the new album.

As previously hinted by the band, celebrity blogger Perez Hilton is making a cameo in the clip. The band flew to Los Angeles back in November to shoot the video.

December 11, 2007 09:55:11 GMT

While still having his title track single on top of the game on Billboard Hot 100 chart, premiered another music video from '', released October 30, 2007.

The rapper released the video of 'What Is It' that features Jamaican rapper and becomes the second single from the album. It currently peaked at #34 on Billboard Rhythmic Top 40.

December 11, 2007 09:29:29 GMT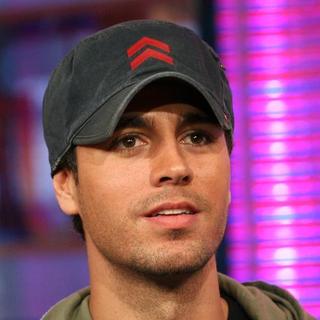 Fans can be quite wild when it comes to being in short distance to the star. closed his '' tour in chaos when a female fan suddenly jumped to the stage and held onto him for dear life.

The performance at Los Angeles' Nokia Theater was highlighted with an impromptu by a crazed fan who managed to grab Enrique's leg and gave the security a hard time in pulling her away. At one point she made her way to the stage and hugged the hunky singer before taking him down.

December 11, 2007 08:41:10 GMT

Another musician has decided to lend a hand on the ongoing case of West Memphis Three. Robert Smith and his band donated a signed guitar which will be auctioned so that money from its sale can benefit the legal proceedings.

The guitar that is up for bidding is a Schecter RS-1000 acoustic that is personally designed by Smith and signed by the four members of the band. The specifications are "maple body with spruce top, maple and rosewood neck and specially designed white pearl moon and star inlays".

December 11, 2007 08:02:19 GMT
Her 2007 tour may be scrapped off but when it comes to Grammy, is ready to rumble. The British singer is reportedly "thrilled" to perform at the 50th annual Grammy Awards that gave her 6 nominations, the second largest number an artist gets this year.

"Amy is thrilled to be nominated for six Grammys and is very much hoping to attend," her representative told People.com. "She is determined to be ready and well for that performance."

December 11, 2007 07:20:40 GMT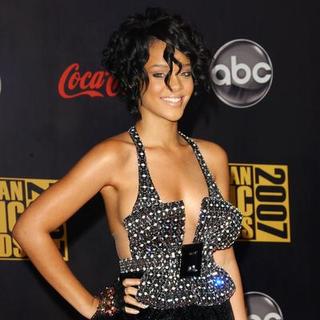 Going full-throttle for her European tour in support of 'Good Girl Gone Bad', was forced to slow down by her doctor, resulting in three canceled gigs. Those coming in effect were dates in Nottingham (Dec. 8), Bournemouth (Dec. 10), and Birmingham (Dec. 11) .

In a statement, issued via the Birmingham NEC, Rihanna said that she "appreciates the love and support of all her fans and wants nothing more than to see and connect with them". Fans who have purchased the tickets are suggested to hold on to them until further notice.

December 11, 2007 06:57:43 GMT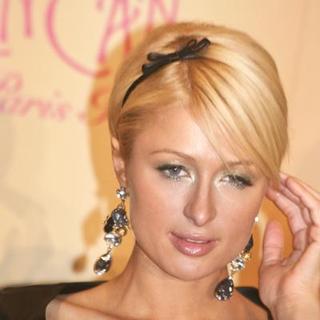 is taking a step further to enhance her music career by taking piano lessons. The singer who almost gave up this field felt that it's important to write her own materials in her second album.

"This way, I can write my own music and have more control with others not pushing in," Paris said. The socialite also took singing lessons back in July as well as roping in renown producer Scott Storch in preparation of the new album.

December 11, 2007 06:16:55 GMT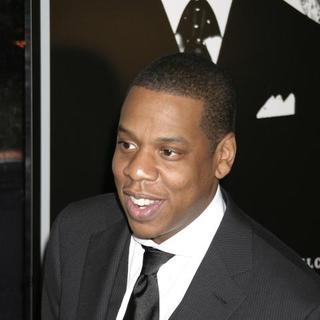 After mapping only for his '' album in November, is giving an exclusive one-off performance to close the year over the weekend.

The rapper whose album opened at #1 on Billboard Hot 200 chart upon its release, will showcase some of the tracks at Las Vegas' 'The Pearl' on Saturday, December 29. "The evening is going to be a throw back to 1960's style Las Vegas," Jay-Z told AllHipHop.com. "This is definitely going to be the place to be for New Year's weekend."

December 11, 2007 04:59:13 GMT

have indicated the early symptoms of not touring after revealed to Los Angeles Times that it was all up to his partner Meg White and that he wouldn't mind.

The band pulled their lengthy U.S. tour earlier this fall when Meg was said to have "acute anxiety". Considering that, Jack then sees the possibility of not touring in the future but remain as a band just like what did.

December 11, 2007 04:29:58 GMT
The official music video for 's latest single 'Love is a Losing Game' has been premiered earlier this week. The clip, as sorrowful as the title, is rumored to be the latest made out of her '' album.

Winehouse's husband, Blake Fielder-Civil, made a cameo in the clip, which most likely is taken from the footage before he was arrested for assault on November 9. Following this incident, Winehouse her absence from tours in 2007, citing health reason.

December 11, 2007 03:45:39 GMT

Rock band want to treat their fans by giving away a brand new Washburn Guitar through a contest. Making it simple, fans who want to win the prize only have to submit their email at EndeverafteR.com and follow the instruction.

'. With inordinary stage charisma, they had garnered opening slots for rock greats such as , and Cinderella in the past months.

December 11, 2007 03:04:05 GMT

Successfully backing , and many others in live shows, came up with a 4-songs EP containing their famous blend of rock, soulful voice and piano tingles while preparing for their full-length debut release for an April 2008 release.

The four-piece band uniquely employ guitar-driven rock in EP 'Met a Man on Top of the Hill' which was released via their label Interscope back in June. Catchy melody and hooks were easily noticed in the song 'A Million Fireflies' that, despite its fairy-like title, has the ruggedness of guitar picking, making it one which stands out.