November 06, 2007 08:24:18 GMT

The first video from 's upcoming album '' has been released. The clip of 'Superstar' featuring Matthew Santos really lives up to its title, flashy and superstar-like.

The video was directed by the famous Hype Williams who recently helmed Jay-Z's 'Blue Magic' video. Red-carpet moments and photographers' flashlights became the main theme of the clip.

November 06, 2007 07:33:45 GMT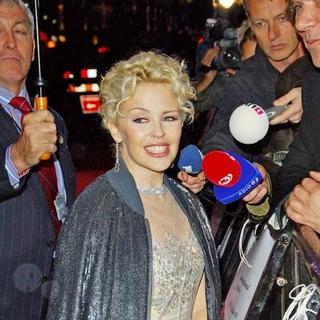 's representatives have cleared off the ambiguity that may result from . People from Parlophone have explained that the world tour is not entirely scrapped off and that no doctor have linked her health to the tour.

In a statement, Parlophone said, "We would like to make it clear that the report in today's 'Daily Mail' that Kylie has cancelled a forthcoming tour on doctor's orders is completely false. When asked, Kylie has said on numerous occasions that she loves touring and that she might tour again in the near future. There were and are no dates currently confirmed."

November 06, 2007 06:42:33 GMT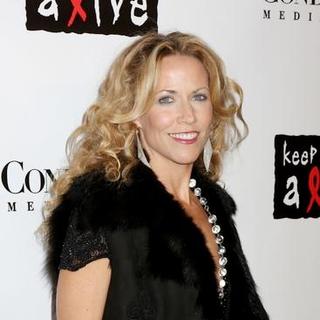 New details on 's new studio album have surfaced. '' which is currently recorded in Nashville, will be put on shelves February 5 via A&M/Interscope, featuring a song for her new baby son Wyatt in one of the tracks.

Injecting personal issues in the album, Crow made this album a recording of her ordeal with breast cancer and her break-up with cycling champion, . "The songs are very inspired by the last three years of events in my life," Crow said.

November 06, 2007 05:26:40 GMT
Parlophone is seeking one more venture with who have decided to go indie on the release of their latest album ''.

The label will release a box set containing the band's first six studio albums - '', '', '', '', '' and '' - plus their 2001 album ''.

November 06, 2007 04:09:57 GMT

Apart from the prediction that her album will enter at #1 in Billboard Hot 200 chart this week, rumors are circulating that will release 'Break the Ice' as the second single from ''.

The interesting fact is, synth-driven 'Break the Ice' is produced by the same team who did the successful 'Gimme More'. Kara DioGuardi, Keri Hilson, Nate "Danja" Hills and Marcella Araica have all penned the two upbeat tunes. 'Gimme More' has so far peaked at #3 in Billboard Hot Singles chart.

November 06, 2007 02:37:24 GMT

With his '' album out in the market today (November 6), has fulfilled his promise to announce a joint tour with fellow singer and buddy . The jaunt that is dubbed 'Exclusive Holiday Tour' will begin December 6 in Cincinnati, O.H.

There are 22 dates that have been announced so far, including those in Miami, New York, Las Vegas and Dallas. "It's gonna be crazy - we just giving people a new vibe," Bow Wow told MTV. "I know it's something that the girls, the kids and everybody has been waiting on for so long."

November 05, 2007 09:00:06 GMT

have debuted the music video of their special collaboration with . The clip of 'Tranquilize' was premiered in U.K. the end of last month and has now received its world premiere.

The video features frontman Brandon Flowers wandering around in a seemingly deserted house where Reed was sitting at a piano.

November 05, 2007 08:33:58 GMT
A new reality show is coming up on CMT, a cable channel specializing on country music. 'Can You Duet?' will search two talented artists that will keep the legacy of such legends as and June Carter.

The one-hour show will be comprised in 11 episodes where contestants will be paired with different person each night. One by one, a contestant will be sent home based on the judgment from the panel of jury which will be determined soon.

November 05, 2007 06:41:36 GMT

took a prestigious honor at 2007 World Music Awards that was held yesterday (November 4) in Monte-Carlo, Monaco. The singer was handed Legendary Award, for her voice "soothes the world's hearts and creates smiles of love across the face of the world".

Dion addressed her family in her acceptance speech saying, "Every time I go on stage, it's all of them going on stage with me." She also performed the first single and title track of her album '' which will be released on November 13.

November 05, 2007 04:45:05 GMT
On what seemingly a third Britpop invasion, is returning to the music scene with a one-off gig. All the five members - , Stephen Gately, Mickey Graham, Shane Lynch, and Keith Duffy - will be reunited on one stage for 'Children in Need'.

The Irish boy band will perform on the BBC annual charity special that is aired November 16, Keating's has revealed. No information yet on what song they will perform. Last year, Keating appeared on the show as a solo artist.

November 05, 2007 03:43:56 GMT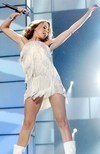 seems to go with the doctor's advise not to push herself into a world tour that may put her health in jeopardy. The 39-year-old who was diagnosed with breast cancer in 2005 is not touring to support '', at least in near future.

As much as she wants it, disappointed Kylie revealed to Daily Mail, "The tour is not going to happen, it is far too soon. I can't do it next year. It kind of breaks my heart because that is what I'm in this business for. Not being able to go ahead with my plans is a real downer."

November 05, 2007 03:12:11 GMT

Amid the debate on his controversial album title, has released a music video for 'Surviving the Times', one of the only two new materials from his compilation that is released this week. The song itself was debatable when it leaked in recent weeks.

Deemed 'new', 'Surviving the Times' was reportedly stolen from an underground MC named Wordsmith. In a written statement to early last month, Wordsmith said the the beat happened to resemble his 2006 single 'As the Art Fades Away'. He added that there was no intention to "attack" Nas with the letter but he would let "everyone judges this fairly" by comparison of the two.

November 05, 2007 02:35:41 GMT
's album '' gets a one week push back according to . The eight studio album will be released on December 18 instead of December 11 as previously scheduled.

The delays have started since November when the album was expected to be released on the 20th but was changed to one week further. MeadiaTakeOut.com then reported that it was further pushed to December 11 to avoid a chart battle with ' live album and DVD combo.

November 03, 2007 07:51:32 GMT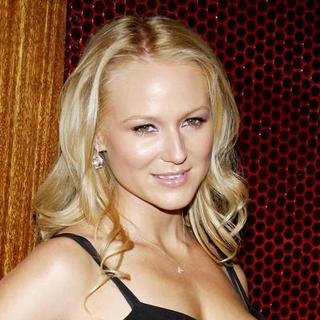 Singer has picked up her guitar once again for a country-oriented album. The singer who leaned on mainstream sound in her fourth effort '', has just signed a deal with Nashville-based label, Valory Music Company.

Country music apparently has been a hidden desire for Jewel who admitted that her last label was "always scared of country music". She told Billboard.com, "If I had been discovered now, living in my car in San Diego, I think I would have been signed as a country act. As a singer/songwriter and as a storyteller, I'm old fashioned."

November 03, 2007 07:18:38 GMT

MySpace is conducting a large scale event that has an energetic vibe in its very first music tour. is headlining the tour that have kicked off in Seattle mid last month, accompanied by , Polysics and Young Love.

"There is a parallel thing with offline and online that feed each other and that hasn't been done often," sais Josh Brooks, vice president of marketing at MySpace. "For months and years we have worked with bands from Nine Inch Nails to Dave Matthews and we said, 'Let's do it ourselves, we build the tour, we book the tour.' "