June 15, 2006 07:06:33 GMT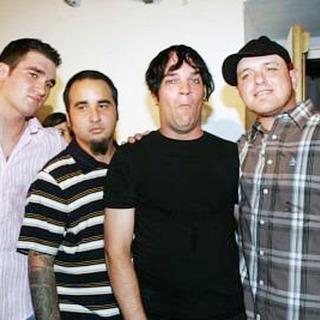 Backed up by two big-name musical talents, producer Thom Panunzio and singer/songwriter , is ready to launch their new album.

New Found Glory guitarist Chad Gilbert revealed all, saying "It's called , and it's scheduled to come out on September 19".

June 15, 2006 04:52:26 GMT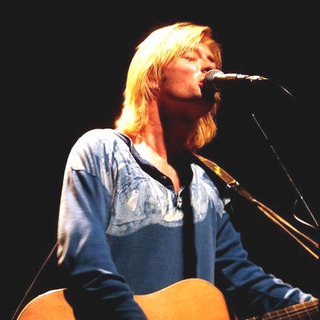 Star-studded lineup have been slated to live up the soon to come 5th Bonnaroo Music and Arts Festival which will be held in Manchester, Tennessee, beginning Thursday June 15th to Sunday June 18th, 2006.

In addition to such heavyweight headliners, as , , and Phil Lesh, festivalgoers will also be treated with performances from , , , Hasidic reggae star and many more.

June 15, 2006 03:39:32 GMT
Timing is just perfect for when the rock music group released their seventh studio album, "." Released on the appropriately demonic 6-6-06, the set, on the other hand, selling more than 182,000 copies in the week ended Sunday, such amount which automatically pushes aside last week's champ 's "" to No. 2 with third week sales of 175,000 copies.

Come in at No. 3 is "" by which debuted with 148,000 copies, followed after by 's "" at No. 4 selling nearly 145,000 copies. The charts' next best bows are "High School Musical soundtrack" by various artists at No. 5, the ' "" at 6th, "Cars soundtrack" at No. 7, "" by at No. 8, "AGirl Like Me" by at No. 9, and "Now That's What I Call Music 21" to finish the Top 10 on the album charts.

June 14, 2006 03:59:53 GMT
Music icon has announced plans to release "," his first album of new material in five years and his 44th overall, in stores and online Aug. 29.

The set reportedly will carry in it 10 new tracks with such Dylanesque titles as "Thunder on the Mountain," "Spirit on the Water," "Workingman's Blues" and "When the Deal Goes Down."

June 14, 2006 03:11:27 GMT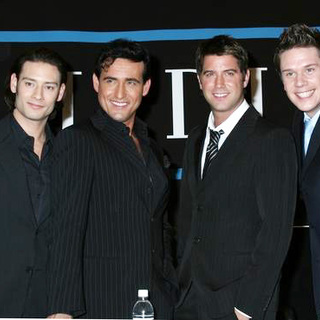 The tickets for 's upcoming U.S. tour went on sale on Monday June 12, during which organizers announced that the classical-pop vocal quartet will join her on the road as a guest act.

The tour, which actually is a 20-date charity trek, is set to begin October 4 at Philadelphia's Wachovia Center and will run through the end of November.

June 13, 2006 09:41:38 GMT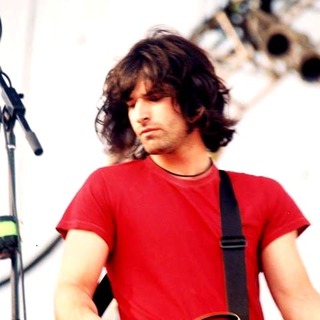 Singer-songwriter Pete Yorn will have his third full-length album touches the market this summer. The self-described musical "trilogy" dubbed "Nightcrawler" due August 15 later this year via Columbia Records.

Recruited to work on the album among others are veteran Michael Beinhorn, Butch Walker and Don Fleming, all of whom serve as producers.

June 13, 2006 09:17:14 GMT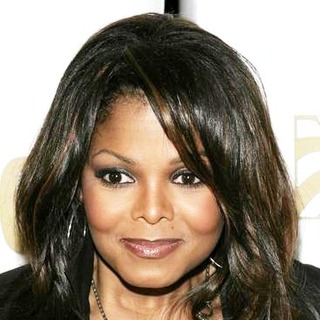 It's been so long that didn't make a comeback to music industry since the embarrassing wardrobe malfunction.

However, by now on, the singer is working on her new studio album, tentatively titled "20 Years Old," which will arrive in stores Sept. 26 via Virgin Records.

June 13, 2006 06:38:43 GMT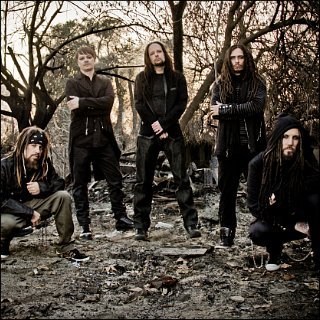 Rap-rock band has to unfortunately cancel the remaining dates of its European tour after frontman Jonathan Davis was hospitalized and diagnosed with a blood disorder.

Explaining on his latest condition, in a post on the band's official Website, the singer told fans he had checked into a London hospital following Saturday's gig at the U.K.'s Download Festival. Doctors told him he had immune thrombocytopenic purpura, an infection that prevents platelets produced by bone marrow from clotting normally.

June 10, 2006 04:41:24 GMT
After undergoing such a hectic schedules, "American Idol" finally returned to her home state Thursday June 8th, 2006 for a live performance.

The singer has been slated to perform at the Country Fever Music Festival in Pryor, during which she told the crowd "I have been to so many places, and seen so many things, but you don't know how it feels to be back home".

June 10, 2006 02:53:02 GMT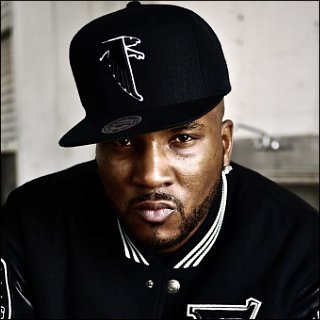 Platinum selling rapper is working on his new album, his second which is the follow up to his 2005 breakthrough debut "."

"October, that's all I can say," Jeezy said Wednesday night June 7th, 2006 about the LP. "I'mma keep it real low-key. The name of the album is The Inspiration: Thug Motivation 102."

June 09, 2006 09:24:45 GMT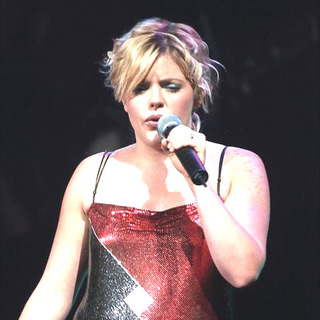 Country music trio the are threatened to cancel numbers of dates on the North American leg of their upcoming "Accidents & Accusations tour," which kicks of July 21 in Detroit, due to slow ticket sales.

This of course was such a bad news judging from the success of their album "Taking the Long Way" which has been sold for 526,000 copies during its first seven days and has been the number-one album in the country for two weeks.

June 09, 2006 08:16:42 GMT
To celebrate the 10th anniversary of his debut release "," which is assumed as a hip-hop classic, is going to take the stage June 25 in New York.

The rapper will, during the gig, perform songs from the disc in their entirety for the first time at New York's Radio City Music Hall.

June 09, 2006 07:57:28 GMT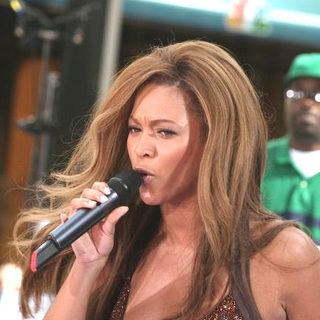 Urgently required, an all-female band for Grammy-winning pop star ' upcoming tour. Going to embark on a tour in support of her second solo album, "," the beauty has launched a nationwide search for an all-girl band to accompany her on the trek.

Auditions for the backup positions will be held Monday in Atlanta, Chicago, Houston, Burbank, Calif., and Weehawken, N.J. The band will include drummers, keyboard players, bassists, guitarists, horn players and percussionists. Contestants, who must be 18 or older, will be required to perform Knowles' hit song "Work It Out" for the warbler and her creative team, who will make the final cuts by June 20.

June 09, 2006 04:48:29 GMT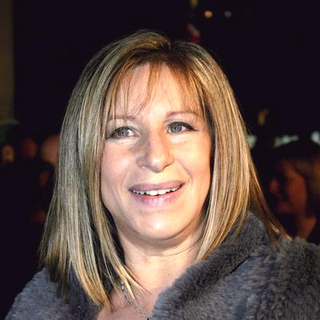 Veteran singer announced Thursday June 8th, 2006 that she will embark on a national concert tour this fall, marking her first ever in over a decade. She said she's planning to play 20 concerts in October and November to raise money for charitable causes.

"The increasingly urgent need for private citizen support to combat dangerous climate change, along with education and health issues, was the prime reason I decided to tour again," Streisand said in a statement. "This will allow me to direct funds and awareness to causes that I care deeply about."

June 08, 2006 05:05:41 GMT
Once comeback to the industry, hit hard with their set "". Debuted on top position on the previous week Billboard album sales chart, the an American all-female country music trio has for the week ended Sunday June 4th, 2006 ruled the chart, marking their second straight week to be at No. 1 position with another 271, 000 copies sold. Right behind the girls is "High School Musical" soundtrack by various artists at 2nd position, ahead of ' "" which sits at No. 3, selling 87,000-plus copies during its fourth week of release.

The chart's next best bows are "" by , "American Idol Season Five Encores" by various artists, and "Now That's What I Call Music! 21" also by various artists, all of which cling at No. 4 to 6 subsequently. Meanwhile, rounding out the Top 10 is 's "" at No. 7, 's "" at No. 8, 's "" at No. 9, and 's "" which finishing the Top 10 position.