September 20, 2007 05:56:33 GMT

MTVU annual award show, Woodie, has announced its nominees with on the lead. The indie rock group are up for three categories 'Alumni Woodie', 'Viral Woodie' and the prestigious 'Woodie of the Year' . For the latter, they will compete against , , and .

Further down the list, , Gym Class Heroes, Allen, , , and take two nominations each, while others such as , , , , , , , Cansei de Ser Sexy, The Rapture, , and get their fair share of one nomination each.

September 20, 2007 02:53:02 GMT

To have just turning up is a great enough pleasure at MOBO Awards that was held on Wednesday, September 18. The singer performed two songs 'Tears Dry On Their Own' and 'Me and Mr Jones', and even snatched the Best Female Artist title. Her winning once again put jazz in the list that was initially branded only for "music of black origin".

A showdown between and continued in the British event. After beating the other on album sales, the former enjoyed another winning being named Best Hip Hop Act. West also clutched Best Video for 'Stronger', that failed to win anything at MTV Video Music Awards earlier this month despite 6 nominations.

September 19, 2007 08:24:21 GMT

's music video for new single 'Crying Out for Me' premiered on September 17 on BET's 'Access Granted'. The Polow Da Don-produced song is made the second single taken from his upcoming album '', after chosen by fans through a vote on his MySpace.

The clip started out ordinary but comes with a storyline after a girl that Mario likes was abused by her boyfriend. The girl eventually chose Mario over her boyfriend and escaped with him but after a car chase took place first.

September 19, 2007 08:01:53 GMT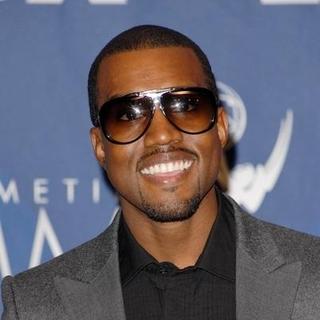 After beaten out at MTV VMAs, can now at least smile for the victory over who put a high stake in their chart battle. 50's '' was sold 691,000 copies in the first week of its release, 200,000 plus short of 'West's '' that soared high up to 957,000 copies, according to SoundScan.

The numbers have somehow become predictable because since last week the number has been in 800,000 to 600,000 ratio with West on the lead. Still, both rappers' final numbers are noted as the biggest opening-week for an album since 50's 'The Massacre' that opened at 1.1 million copies in 2005.

September 19, 2007 07:19:53 GMT

, who launches a solo career on top of her successful all-girl group , has confirmed that 'Baby Love' will be made her second single. The song is a track pulled from her debut solo album '' that is due November 6.

'Baby Love' is featuring and produced by ' who also released a solo album recently. It turns out recently that the producer and Nicole have met long before the collaboration. "We had some radio shows together and he (will.i.am) actually met me and Fergie on the same night and he asked me to join the Black Eyed Peas... I wasn't able to," Nicole revealed.

September 19, 2007 06:43:20 GMT

just strengthens the notion that it doesn't take the first position in American Idol to have one record after another. The rock singer will release his second album called '', the follow up of 2005's '' that debuted at #4 in Billboard Hot 200 chart.

"I enjoyed 'The Real Thing,' but (the new album) is more a labor of love," Bo told Billboard.com. "It's really me getting back to the roots of what Bo is, which is a Southern rock album and nothing more."

September 19, 2007 05:15:23 GMT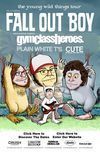 Done tickling fans with the mystery of 'Delilah', is set to release the next single from '', their fourth studio album that already gone Gold. 'Our Time Now' will be pulled out as a single and showcased on Tonight Show with Jay Leno on October 10.

'Our Time Now' will be made ESPN's theme song for their college football coverage segment. The same song will also be utilized as the theme song of ABC Family's TV series 'Greek' in its second season that will air early 2008. The band will tape their part for the first episode on September 26 in Los Angeles.

September 19, 2007 04:35:16 GMT

Nationwide Mercury Prize winner this year, , will head to a worldwide tour starting September 23 in Boston, M.A. The jaunt will also take them to Australia in mid October and some European cities such as Paris, Munich and London in November throughout December.

In between the tour, the psychedelic pop band is expected to slip in a date to attend Q Awards which they are nominated in. The British award event put Klaxons alongside The Enemy, Cherry Ghost, The Pigeon Detectives and to compete against each other for Best New Act. Click to vote for them and view other nominees. Q Awards will be held at London's Grosvenor House Hotel on October 8.

September 18, 2007 09:44:52 GMT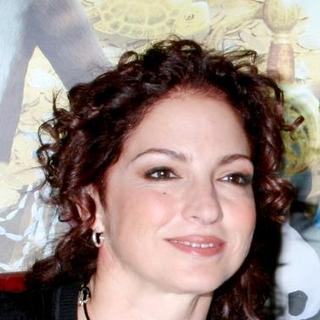 A queue line is expected in front of Bronx's Starbucks on September 26. will come to the coffee shop at Kingbride Plaza, Bronx, N.Y. to sign her new Spanish CD ''.

The autograph signing will begin at 5:00 pm and last for an hour. Fans can bring their copies of '90 Millas' that has been released via Burgundy Records/Sony BMG today (September 18).

September 18, 2007 09:29:49 GMT
is on the verge of pulling herself together, including her almost dying music career. The British singer has revealed that she's back in the studio writing some materials that may go to her new album.

Winehouse, who is reported to gain weight, also said that she can't wait to hit the road again. "A lot of fuss has been made about nothing," Mirror quoted her as saying. "There's nothing wrong with me. In fact, I feel better than I've ever felt before. I'm sorted out. I'm writing some new stuff and can't wait to be back on tour."

September 18, 2007 07:54:28 GMT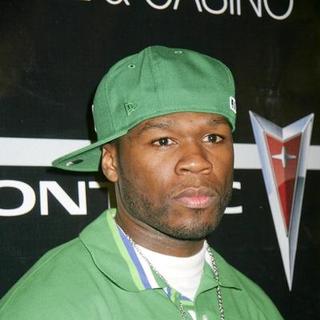 Apparently the battle between 's '' album and 's '' has taken its toll for the former artist. The rapper scrapped off his scheduled European tour including a performance at MOBO Awards and Vodafone Live Music Awards both slated for tomorrow (September 19).

The cancellation also takes effect on a performance for MTV Germany on Friday. No specific reason has been cited but a rep told MTV, "50 Cent is very sad to confirm that due to a last-minute, unforeseen and unanticipated change in his schedule, he will have to postpone his European promotion trip from September 18-25."

September 18, 2007 07:17:13 GMT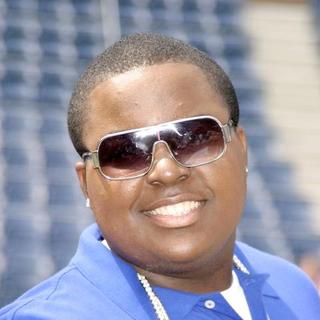 The music video of 's second single 'Me Love' is out. The clip is premiered on Yahoo! Music today (September 18), showing Kingston going out with girls in the same outfits but different look and attitude.

The song samples on 's 'D'yer Mak'er' and UB40's 'Red Red Wine'. It has entered the Billboard Hot 100 chart at #28 and continued to climb up while his first single 'Beautiful Girls' remain in the Top 10 list.

September 18, 2007 06:44:46 GMT

' on and off reunion continues as the band informed NME.com that they are up for a one-off gig in London. The band will play at Brixton Academy on November 8.

On choosing the venue for their fist reunion since 2003, frontman and vocalist Johnny Rotten said, "Maybe it's because we're all Londoners, but there would be no Sex Pistol without dear old London town. See you all at Brixton with proper feelings and proper people all around. From London Bridge to The Rose And Crown, all of Britain is welcome so come on down."

September 18, 2007 05:55:43 GMT

Alternative rock band will release a new album called '' this October. The first single from the album called 'All Over You' along with another track titled 'Saved' are available for download on iTunes today (September 18).

The two songs plus 'Hush, Hush', a track available for listening on their , will all be included in their fourth album which is due October 2. Helming the project this time is Neal Avron who has worked with the likes such as , and The Wallflowers.

September 18, 2007 04:54:04 GMT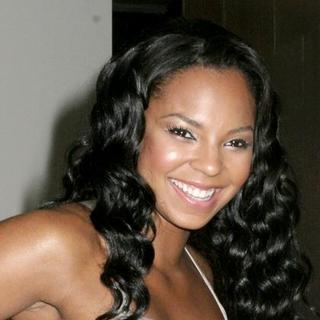 The official first single from 's upcoming album '' is confirmed to be 'Hey Baby (After the Club)' instead of the previously rumored 'Switch'. The singer announced on The Sauce that the single has been mastered and will be sent to Universal.

Meanwhile, the song has found its way online. It is an uptempo song which is the result of Ashanti's collaboration with Mario Winan. Reports said that the single will be released on December 4, the same month her album will be dropped.