January 08, 2008 05:20:13 GMT

Saxophonist goes Latin for his next album which is part of his new deal with Starbucks Entertainment and Concord Records. The album which will be titled '' will be dropped February 5 and followed by a set of North American tour.

G worked with a number of acclaimed musicians for this piece, namely drummer Alex Acuna, percussionists Michito Sanchez and Paulino Da Costa, bassist John Penia and guitarist Ramon Stagnaro. The album also features guest vocals by rising Chilean star Barbara Munoz and Spanish-speaking pop/rock sensation, Camila.

January 08, 2008 04:45:18 GMT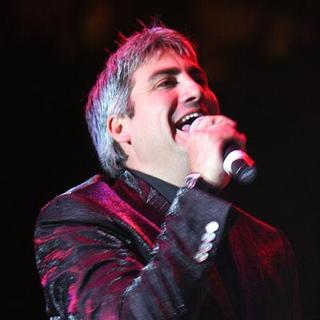 One more American Idol graduate has parted ways with Arista/ J Records. of season two decided to switch label to Simon Fuller's 19 Management in 2007, but of fifth season takes a bolder move by reportedly, taking independence in releasing his next album.

Reports indicated that Hicks is dropped by the label. In a short statement, J Records publicist Liz Morentin said, "Taylor is going to record on his own for the next album." No further details have been released regarding the split.

January 08, 2008 04:06:15 GMT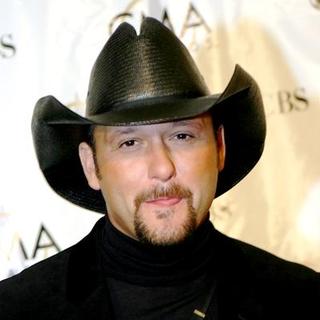 Organizers of Houston Livestock Show & Rodeo announced on Monday (January 7) that will kick off the concert series which will be held at Reliant Park. The country singer is among the 21 artists highlighting the event with their solo performances.

McGraw will hit the stage on March 3 and followed by his wife the next day. The shows will all run in March and end on date 22 when country duo give the closure.

January 08, 2008 03:30:13 GMT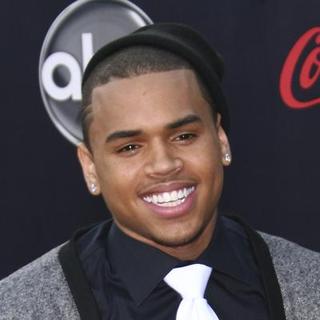 R'n'B singer has landed a verbal deal with his idol, , to do a collaboration in the future. He was introduced to the pop king, who is making a comeback, by ' member .

"Hopefully it will be," Brown told AllHipHop.com. "We are talking but...like I originally talked to will.i.am, because he does some stuff for him. And then when I talked to Mike, he said 'Yeah we'll do something,' so hopefully we will do that record."

January 08, 2008 03:05:52 GMT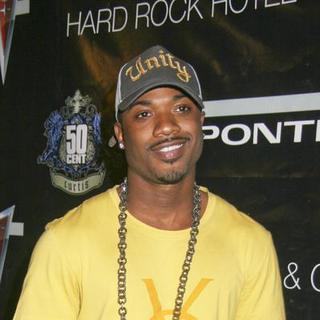 Rapper slash actor will soon drop his fourth effort in music entitled ''. The album which will be released in April, is part of his new multi-million deal with Koch Records that involves his own production company Knockout Entertainment.

"I feel great about bringing Knockout Entertainment to KOCH," Ray J said of the new deal. "I enjoy making great music and I believe in working very hard. I'm excited to be with a team who believes in me and my ideas."

January 08, 2008 02:31:10 GMT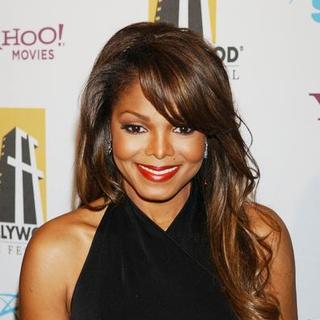 It was announced yesterday (January 7) on an episode of 106 & Park that 's new video for 'Feedback' will be premiered later today, January 8 on BET.

Meanwhile, a sneak preview of it has been made online. It shows Jackson in space, dancing in black tight-fitting suit and backed with several male dancers. Reports said that she shot it with British director Saam Farahmand in New York.

January 07, 2008 06:01:59 GMT
A backstage secret may has just been revealed by Just Jared.com when the gossip column obtained a photo of with larger figure and different face. The photo allegedly proved that Cyrus was replaced by a body double mid a song in her Atlanta concert.

Cyrus who serves double billing tour as her Disney TV character, Hannah Montana, was performing the song 'We Got the Party (With Us)' with her supporting act, , when one of her dancers covered her up with a black sheet and showed her a back door where the 'fake' one appeared on the other side.

January 07, 2008 05:06:39 GMT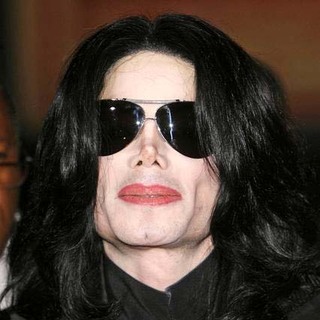 Off the rumored Jackson Five reunion tour which status is still a big question mark, a new report suggested by News of the World indicates that will roam out there alone at London's O2 Arena.

A massive tour is allegedly mapped out for the pop king to appear in 30 dates at the newly-rebuilt venue with salary of 1 million pounds per night. He is also expected to announce a residency in London as well as whether the rumored report that will appear on stage with him in the tour is true.

January 07, 2008 04:23:52 GMT

The physical release of 's '' has performed well in U.K. The album that was dropped in standard CD edition for the first time in U.K. on December 31 entered the Albums chart at #1, becoming the only new entry in the Top 40.

Earlier last week, Radiohead's frontman, , had said that it would be "crazy" not to release their new album in physical edition. The initial independent release of the album through download with price starting from zero dollars has proven a much-needed publicity that puts it to #1, beating 's '' and ' ''.

January 07, 2008 03:25:39 GMT

Winners of 's Making the Band 4, Willie, Qwanell, Brian A., Michael and Robert, are ready to launch their career in music. A song snippet has been leaked under the title 'Together', claimed to be one of the songs from the five-piece.

It is an R'n'B mid-tempo that was produced by Bryan Michael-Cox. Should the material is really made into the band's debut album, then it will be showcased in the new season of Making the Band 4 which will air January 28 on MTV.

January 07, 2008 02:49:30 GMT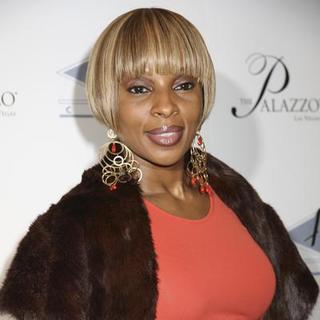 The official site of has put up a poll to determine her next single off 'Growing Pains'. Fourteen out of the sixteen tracks in the album are the eligible candidates for the third single.

With the exclusion of the track 'Work That', it is now indirectly confirmed that it will be made the second single from the album. It had been released on iTunes in November 2007 but its physical release as well as its video clip are nowhere in sight yet.

January 07, 2008 02:10:25 GMT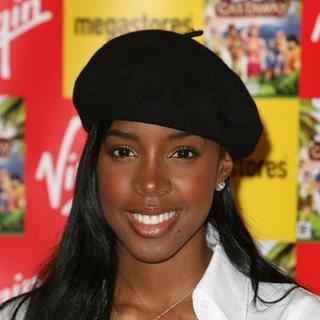 Before the re-release of her album, '', hits the shelves, pulled a video clip of a track which will appear in the new version. The video is for 'Daylight' which had been leaked late last year.

The song is featuring from Hip-Hop group and reportedly made as the soundtrack to a French film titled 'Asterix aux Jeux Olympiques'. The clip was therefore premiered on a French TV show called 'Vivement Dimanche' where Kelly appeared as a special guest star.

January 05, 2008 07:45:01 GMT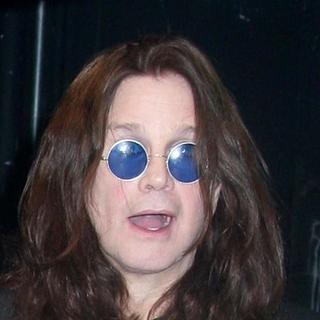 Due to his flu, has to cancel a performance at Portland, Maine's Cumberland County Civic Center on Thursday, January 3. The show that also features Rob Zombie has been rescheduled to January 31.

A spokeswoman said that the original tickets will still be valid for the new schedule. He is also offering discounted tickets to his concert in Worcester, Massachusetts on Tuesday, January 8 for Portland fans. Those interested can go to Ticketmaster.com and type the password 'portland'.

January 05, 2008 07:06:42 GMT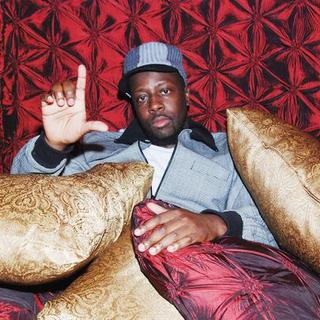 has mapped out a tour to support his latest release, ''. The jaunt begins January 14 and is scheduled up to February 26.

It kicks off in Providence, R.I. and visits 22 other dates, including the last venue in Kitchener, Ontario. According to some reports, Asian dancehall artist Sun will serve as his opening act.

January 05, 2008 04:51:00 GMT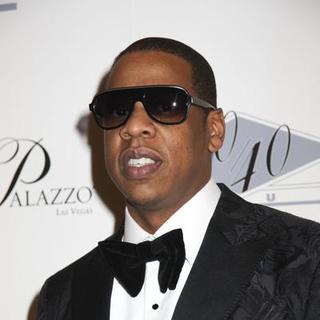 More speculations on the reason left Def Jam have been suggested. Apparently the 'not enough money' factor that at first, becomes the landing of the problem once again.

As quoted from a source, Jay dropped his position as the CEO of Def Jam because he made more money outside the job. He, thus, wanted to concentrate on his other business ventures such as opening clubs, hotels and making his own record label which had been exposed on the media lately.