January 05, 2008 03:07:58 GMT

Reports have been surfacing that cried after stole her show. The 'Girlfriend' singer was supposed to ring 2008 with a New Year's Eve show when the rapper snatched the mic and turned heads towards his direction.

Both artist were on duty at Prive, a nightclub inside Planet Hollywood Resort and Casino in Las Vegas. Lavigne was scheduled to do the 10 second countdown to 2008 while Lil Jon was there for the DJing. However, seconds to the year change, the latter "grab his own mike and steal (sic) the show".

January 05, 2008 02:32:03 GMT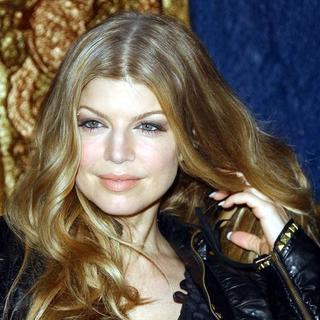 Fergie's team has been in talks with the management of Los Tigres Del Norte to do a collaboration. The Mexican band's frontman Jorge Hernandez revealed that they may do a track together which will be released in March this year.

"She said that she'd like to do something with us," Hernandez told PeopleEnEspanol.com. "They didn't speak directly with me. What I do know is that Fergie's producer and the person in charge of her projects got in contact with people from the company (Univision Music), and they were chatting about how they wanted to do some things with us."

January 05, 2008 02:11:51 GMT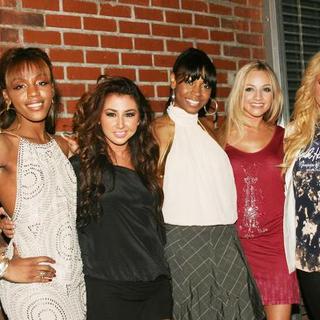 A song has been leaked under the title '2 of You', allegedly one of those which will be made a track in 's second album. The uptempo track is not yet confirmed to be the first single from the all-girl group.

The band's member, Dawn Richards, recently spilled the news on their album, saying that the album has been completed and will be out sometime this year. She also hinted that fans will be "surprised at how much DK has grown" in this album.

January 04, 2008 09:41:08 GMT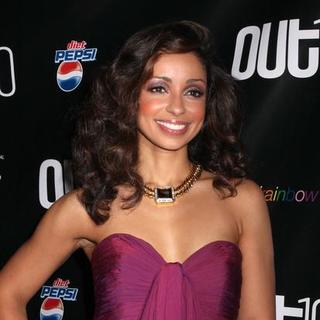 In a recent interview with StarNewsOnline.com, revealed that her much-delayed album will be out this year and follow it with others. In addition to that she unveiled her intention to leave Motown Records and a consideration to an independent release.

When asked about the new album Mya answered, "I don't like to talk about my album until it's out on the shelves. I'm not giving up too much information, but all I'll say is I'll have a series of albums coming out. The album is already recorded."

January 04, 2008 04:56:41 GMT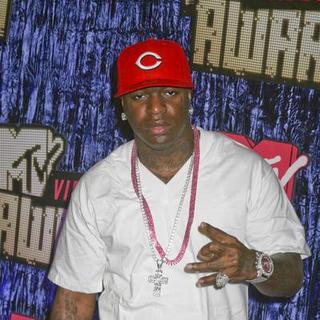 Lawsuit has been filed against over the accusal that the rapper used other artists' materials without licensing fees. The suit put him in debt of several record companies that own the right to the original materials.

Birdman, birth name Bryan Williams, co-founded Cash Money Records with his brother Ronald and therefore is partly responsible for the several samplings the artists under his label, including and Big Tymers, have used.

January 04, 2008 04:29:57 GMT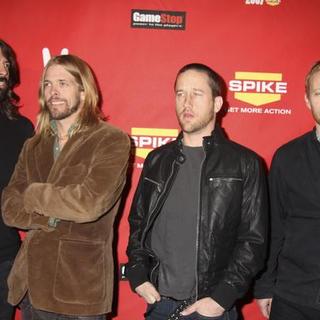 In the continuing tradition of My Grammy Moment, have hopped on to be the featured artist of the award's 50th event that will take place February 10 at Los Angeles' Staples Center.

The contest is officially opened for unsigned instrumentalists - string, woodwind, brass players in particular - to enter and win a chance to showcase their talent with the rock band on the actual ceremony.

January 04, 2008 03:57:00 GMT

With the deadline drawing nearer, updated their fans with the progress of their eight studio album. The punk band's frontman Dexter Holland posted a journal on their saying they will be ready to mix in near future.

The post read that the band are "taking a quick break from recording right now to be with our families. I've got two lyrics to do, a couple more to sing, and various musical tweaks and fixes to get done. Then, we'll be ready to mix."

January 04, 2008 03:32:06 GMT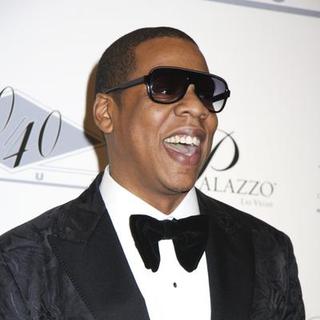 Words are getting stronger that is about to strike a deal with Apple now that he is off the hook from his post as Def Jam's CEO. The rapper and Hip-Hop mogul is reportedly talking to the execs at the computer company to launch a new record label.

This has been one of the speculations of what Jay-Z meant when he said he was "considering several different options" prior the decision to quit Def Jam. Boy Genius Report who broke the news the first time, said that Jay "is supposedly totally into the (Apple) business model".

January 04, 2008 03:09:24 GMT
Famously tying the established with a multi million dollar contract late last year, Live Nation surprisingly made the same movement to an up and coming act, . The teen all-boys group have inked a huge deal with the concert promoter to play large venues in the next two years.

As part of the deal, the band will hit 140 shows at indoor stadiums and arenas with eight of them have already been arranged to begin the end of this month. The jaunt, that is dubbed 'Look Me in the Eyes' after their single, will commence January 31 in Tucson, Arizona and tickets for the eight shows will go on sale January 12.

January 04, 2008 02:40:09 GMT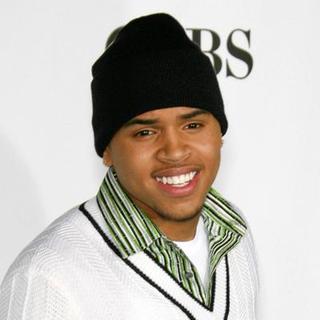 With his '' tour coming out well since its launch in December 2007, owes it partly to his set designer, John Troxel. The R'n'B singer is reportedly in debt of the A-class designer that a lawsuit was finally issued against him.

According to TMZ.com, Troxel filed the "breach of contract" lawsuit on Christmas Eve, requesting the payment for his "extra" work. In the suit, Troxel stated that he indeed received the check for a part of his work but "extra work was required and requested". He claimed that there was an oral agreement but Brown's camp has not kept their promise.

January 03, 2008 09:46:28 GMT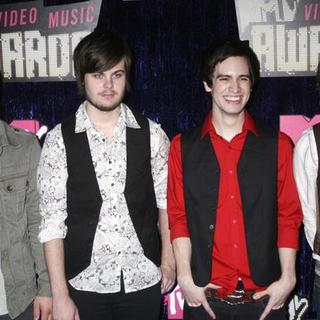 Panic! At the Disco posted an excerpt of their new material on their , allegedly one of those which will be included in their sophomore set. The song, which is in rough version, is called 'We're So Starving' and runs under one minute.

Explaining the song's status, the band posted on January 1: "This is not the final mix or version of the song, and it will undergo some change while we're in London, but we wanted to show you something from what we've done so far."

January 03, 2008 08:04:26 GMT

With Christmas holiday setting in, 's Seasonal album '' steps down from its five-week reign at #1 on Billboard Hot 200. With a 68 per cent drop in sales, 'Noel' is pushed to #3 this week, replaced by 's '' that moves 2-1.

Blige's eight studio album, in its second week after its release, sold 204,000 copies only seconded by ' '' that continues being in Top 5 since its release on November 13. Keys' album that came strong with her single 'No One' was sold 193,000 copies, 5k more than Groban's.

January 03, 2008 07:32:26 GMT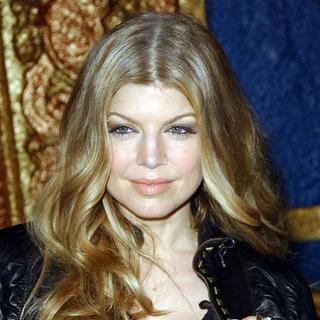 As the new year rings in, aka Fergie is looking for a new catchphrase that will replace her signature 'Fergalicious'. Her decision to eliminate the term comes with her new year resolution in 2008 to "just be less Fergalicious" that was posted in comedy video at FunnyorDie.com.

"It's kind of old now," Fergie said. "People have said it, they've gone into Burgerlicious, and all these things. It's so over, so last year. New year, new word. I've got to figure the new word out. But it will come, it will come."

January 03, 2008 07:07:30 GMT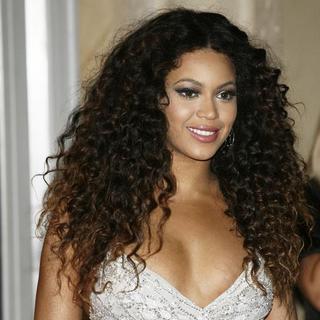 Stemming from a 2005 case where a relatively unknown songwriter filed a lawsuit against for copyright infringement, a new court decision has turned favorably for the ex-. Beyonce has won the case and, at the same time, the dignity of 'Baby Boy'.

Jennifer Armour claimed the Grammy-winning single used her material, titled 'Bad Boy', that was sent to several recording studios including Beyonce's label, Columbia Records. Evidence and comparison of the two songs have led to no case that can show their similarities.

January 03, 2008 06:31:33 GMT

Self-proclaimed to be the first artist to release a double album within one year, is ready to roll out the same plan this year. The rapper will drop a double CD titled 'Walk With Me Now and You'll Fly With Me Later'.

One CD will contain his usual Hip-Hop record while the other will be a Gospel. "I'm talking about a hip-hop album and a gospel album," DMX explained. "The same title is gonna be on both albums, but on one album one part (of the title) is gonna be(highlighted) while on the other album, the other name is gonna be (highlighted)."