April 02, 2007 09:40:15 GMT
Anticipation running up and down over 's new album has reached a new progress. Speaking on behalf of the band, hinted that they are working on several more songs and that great stuffs are coming in the way.

"We're working on new songs and getting lost in the music. I don't think we're going to try and think too much about what we're going to do with it yet, we're just going to do a lot of writing and just see what gives. We're giving ourselves the luxury of just working on the songs," said Edge as quoted by Rolling Stone. It was previously reported that the band was going to work on the old songs that didn't make it to "" (2004).

April 02, 2007 09:00:16 GMT
No summer like 's summer. The rock band is back for the annual summer gigs that start July 8 at Toyota Park, Bridgeview, IL and run through October 2 at the double nightstand venue Hollywood Bowl, Los Angeles, CA.

A line of performers consisting of , , Stephen Marley, Xavier Rudd, Toots & the Maytals, Umphrey's McGee, Robert Randolph & the Family Band, The Wailers, Robert Earl Keen Jr. and Pete Yorn will support the band in the 36-dates trek.

April 02, 2007 08:26:37 GMT
Hard rock quartet is giving the final touches to their fourth album. Should everything go according to plan, the album will hit the store between October and December this year. The yet unnamed album is prepared to surprise or at least to please their fans.

Not specifically saying to have a fresh sound, the band assures that it will not be the same old stuff. "This has got some really interesting music on it, stuff you don't expect. It just kinda moves forward; it's not linear from what we've done before. But I think it's gonna be a great record," vocalist Chad Gray said in a statement.

April 02, 2007 07:56:07 GMT
2007 Juno Awards is all about . The 28 years old singer swept as many as five nominations apart from her frequent appearance on stage as the host of the show. In the Canadian version of Grammy, Nelly snatched the spotlight when first taking the stage and introduced herself as the host. She then gradually grabbed the 5 trophies that forced her to prepare 5 different sets of acceptance speech.

As an artist, she won Dorito's Juno Fans Choice Award and Artist of the Year. Her album "" shone for two things, Pop Album of the Year and simply Album of the Year while her single featuring titled "Promiscuous" was awarded Single of the Year.

April 02, 2007 07:10:47 GMT
Dublin's Olympia Theatre will witness the first time in a decade, performing live their fresh tracks before the release of the album. This is intended to give a good warming up for both the band and the materials that will be recorded in the next few months.

The songs will be revealed in a set of shows that runs 5 dates. First show is scheduled for June 30 and followed by the show on July 1. After that, they will take a one-day break before hitting the stage again on July 3-5. Frontman Michael Stipe said that he intended to hit the ground running.

April 02, 2007 04:34:59 GMT
Three albums and 5 members quitting the band after, Brody Dalle of punk rock band The Distillers announced the formation of a new band. Dalle will team up with her old time band mate, Tony Bevilacqua and 's Alain Johannes to outline Spinnerette.

The new band will have a different sound to The Distillers mainly on the message delivered. Dalle said in a statement, "Spinnerette get a clean slate. She gets to start over and be the new kid in town, only she ain't no kid. She's quirky and sexy and she f***s around." The songs to be included in the new band's first album were actually written for The Distillers. "The songs seemed out of context and inappropriate for The Distillers. I felt ambivalent about sharing them with anyone," she continued.

April 02, 2007 04:04:23 GMT
Working under EMI UK, Australian artist is preparing for the highly awaited album. Plans have been made and if everything goes smoothly, the first single should reach the fans' ear by the end of this year.

Sources have stated that Minogue has been working with a Scottish producer named DJ Calvin Harris for this album. She has also confirmed sometime ago that she collaborated with in the song "Ready". According to her, some of the songs will really say what she wants to say including the account on her breast cancer survival.

April 02, 2007 03:10:49 GMT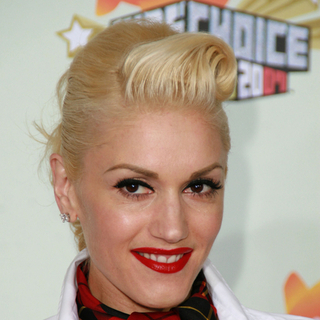 In its slimiest mode ever, Nickelodeon's Kids Choice Award 2007 has burst out its winners in the music category.

Acting as the host of the event this year, not only got the most green goo but also brought home the Favorite Male Singer award. Self-proclaiming 'old JT' he said, "I feel like a grandpa up here, but this is awesome!" upon his acceptance speech.

March 30, 2007 05:04:01 GMT
Like it or not, had to cancel the date on March 28 in Washington. It was triggered by his doctor's command to lie resting his voice in order to heal his bronchial problem.

At least the doctor's order was only valid for a day. Foxx publicist said, "His current North American tour is still going strong and Foxx is scheduled to perform in Atlanta Mar. 30-Apr. 1". That also means that he is fit enough to perform the concerts after Atlanta's Fox Theater tonight.

March 30, 2007 04:35:40 GMT
Rumors circulating on signing to Starbucks is proven wrong by the band. A spokesman said on behalf of the band that their next album is coming in the way but they are not signing any deal with anyone.

Though saying during an interview in 2006 that it is terrifying to not have a contract, the band later said that they do not plan to permanently re-sign to one label for more than 1 record. They haven't even discussed on how they album will be released and is still juggling between releasing a LP or an album.

March 30, 2007 03:53:12 GMT
After announcing the engagement to longtime girlfriend Tameka Foster, is gonna make another headline with the release of next album. Yes, he is all back on music track and is currently baking the talked about album in the studio.

Aimed to hit the stores by November this year, Usher is still confused upon what suitable name can be given to the fifth studio album. In the middle of the recording with in So So Def studio he simply said, "We're still trying to find the title."

March 30, 2007 03:42:26 GMT
After the announcement of 's involvement in soundtracks, rock bands , , and are joining the excitement of providing songs for Peter Parker's new venture.

The CD will be out on May 1 via Record Collection, just three days prior the movie's premiere. Snow Patrol's ballad "Signal Fire" has been confirmed to be the first single released.

March 30, 2007 02:48:50 GMT
is picking up her pace in the new album's release date and she is also taking a level higher in songs choice. "Umbrella", the first single from the album "" was released on March 29 and featured the more serious and edgier version of Rihanna.

"'Umbrella' is a serious song, a relationship song. ... It's different, and that's what I love about it. People are not going to expect a song like that from me," Rihanna said upon the surprises that fans may get. "My sound has changed. It's a lot edgier than the rest of the stuff that anyone has heard from me before. I'm singing about different things, it's a lot sexier," she continued.

March 29, 2007 05:02:18 GMT
Another case of artist leaving its recording house has occurred between post-hard core band and Island Records. Posted in MySpace.com the band said that even though it was a tough decision, both parties are happy with the outcome.

The band has done two albums under the label's wing. "" was first produced in 2003 while the band's latest album "" (2006) was the last album via the label. This decision may result from the success of 2003's album which sold 364,000 copies in US was not followed by the 2006 one. "A City by the Light Divided" only accumulates 132,000 units to this date.

March 29, 2007 04:34:57 GMT
Canadian duo Tegan & Sara will release their fifth album under the title "". The album will reach the stores by July 24 via Vapor/Sanctuary Records. The twins manage to share some details for this upcoming album.

Chris Walla from shares the production of this album with the twins. He has said to contain the aspiration from both Sara and Tegan. "They wanted something that was a little bit grittier," he said in an interview with billboard.com. "I guess there's like three or four songs we pretty much built on the demos, and three or four more where we've pulled elements from them. The rest, we started from scratch on."