July 14, 2005 06:54:48 GMT
"" will soon be revealed as has reached the deal to star as its title character, a quintessential daydreamer whose vivid imagination allows him to escape from the mundane constraints of his ordinary life. The film, which is the remake of the 1947 Danny Kaye classic, will be directed by Mark Waters with Richard LaGravenese wrote the screenplay. In details, the plot will not be based on the original movie but it will more or less closer to the spirit and content of the original source material, the 1939 James Thurber story.



July 14, 2005 06:44:33 GMT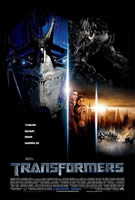 This isn't unreasonable that DreamWorks and Paramount Pictures announced Wednesday "" release date will coincide with America's Independence Day. The long-planned movie based on the robot-morphing cartoon, comic and toy franchise will roll into theaters July 4, 2007. Set to direct is Michael Bay, while Steven Spielberg will executive produce.



July 14, 2005 06:23:29 GMT
and are teaming up to star in David Dobkin's "." The movie is about two divorce mediators and lifelong friends, portrayed by Vaughn and Fisher, who find their way into a different wedding and different bridesmaid's heart every week. One of them later falls for the engaged daughter, played by , of an influential and eccentric politician and decides to pursuit her. Unfortunately, they have to face the social event of the season. Curious to know how the characters deal with such difficulty? Just watch and see.



July 14, 2005 05:45:14 GMT
Hollywood actress is reported to star in a new romantic comedy called "Super Ex." Co-starring Thurman is actor . "Super Ex" revolves the story of Thurman's superhero character who falls in love with an ordinary man played by Wilson. He's got no issues with her superpowers, but just can't handle her neediness. And when he dumps her she uses her superpowers to make the man's life miserable. Set to direct the movie is Ivan Reitman, with Don Payne writing the script.



July 14, 2005 04:08:24 GMT
In the wake of many new interesting movies emergence, HDNet Films present "All Fall Down," which is directed by Matthew Tauber and has begun its production June 27 in New York and wraps July 25. The movie, tells about a conflict between an architect and an activist, who has to live in a dangerous complex the architect designed, will star , , and .



July 14, 2005 03:56:20 GMT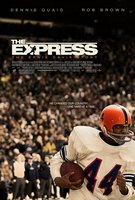 Getting bored with something usual? Longing for something different? Here welcome Universal Pictures' new dedication for you guys, "."

For this new project, Gary Fleder has signed on to direct. "The Express" is based on Robert Gallagher's book, "Ernie Davis: The Elmira Express" and will revolve the story of football great Ernie Davis, who broke college records and racial barriers in the early 1960s.

July 13, 2005 03:11:12 GMT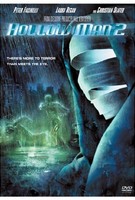 Amid the pop up of many new movies, sequels of several others are still in works. "," "Road House 2 -- Last Call" and "I Know What You Did Last Summer 3" are among those still in the process of development and not yet been decided whether they will be released theatrically or become direct-to-DVD releases.

Aside, "Hollow Man 2" will revolve the story of a Seattle detective and a biologist who are on the run from a dangerous invisible assassin gone rogue as well as the government forces that created him. This one is slated for a mid-August start date, with Claudio Feah to direct. Meanwhile, "I Know What You Did Last Summer 3" is set to shoot late summer in Utah. It will tell about four teens in a Colorado town who are menaced by an assailant a year after a Fourth of July prank turns deadly.

July 13, 2005 02:53:27 GMT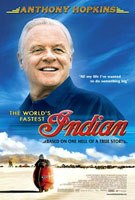 You will neither find it in Hollywood, New York nor London. Otherwise, you can only meet "" in the remote New Zealand city of Invercargill. There in the city with only 50,000 populations, that new ' movie will first be premiered in October 12.

"The World's Fastest Indian" tells the story of motorcycle speed champion Burt Munro, who in his late 60s raced his modified 1920 Indian motorbike at 190.07 miles per hour, the fastest officially recorded speed on such a bike. Hopkins is the one plays Munro's part.

July 13, 2005 02:37:25 GMT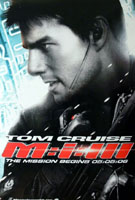 Budgetary concerns, which has shelved the filming of "" for sometimes is no longer a worry. Approvingly, the long awaited sequel of "Mission: Impossible" has begun filming Tuesday in Rome, Italy.

The movie, directed by J.J. Abrams and produced by and his partner, Paula Wagner, is set for a May 5, 2006 release. Will star in among others include , Jonathan Rhys Meyers, and .

July 12, 2005 03:29:03 GMT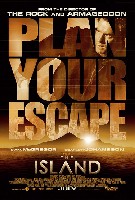 Anything, but "" has dare to offer something special and distinct. Starring , , , , and , the Michael Bay direction is distributed by DreamWorks and Warner Bros.

"The Island" tells the story of a man named Lincoln Six-Echo, played by McGregor, goes on the run after he discovers that he is actually a "harvested being", and is being kept along with others in a utopian facility. It is slated to open on July 22, so don't miss it guys.

July 12, 2005 03:13:44 GMT
The Sony film entitled "," which is directed by Bennett Miller is set for a September 30 release date. The movie revolves on Capote's research into the Kansas murder case that he wrote about in In Cold Blood, starring , and .

Meanwhile, the release of "Capote" is said to be in rush with the untitled Warner Independent Pictures/Killer Films' project, directed by Douglas McGrath and starring British actor as Capote, which is slated for 2006 release.

July 12, 2005 02:49:28 GMT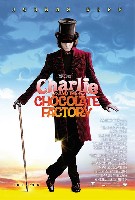 Hey listen, the "Chocolate Factory" has been opened Sunday in L.A. with an interesting story to be told to many. So watch and see what happen to "."

Opened Sunday afternoon at Grauman's Chinese Theater, the movie premiere was attended by many stars, including , and husband , , , Harry Hamlin, and her actor-husband .

July 11, 2005 03:52:32 GMT
Fans of "Rush Hour" and its stars and have to wait for the movie third installment for an unspecified period of time. To your notice, "" is stuck in neutral because of Tucker's too much demand.

"He wants too much power. The movie company hasn't obliged. He wants final editing rights and the final look at the movie and so on," so Chan said to The Associated Press Thursday. Further the actor suggests his co-star, saying "He's still a new actor. How many movies has he made? Two movies have already made him very famous and made him a lot of money. He needs to learn slowly."

July 11, 2005 02:33:11 GMT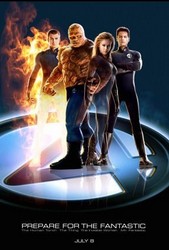 To everyone's surprise, "," the movie which is based on characters in the comic book stable of Marvel Enterprises Inc., surprisingly took in $56 million during its first three days. The had been in the works for 11 years movie has firstly been expected to reach only $30 million ticket sales, yet it did better and thus "Fantastic" soared to top the North American box office.

Apart, last weekend's champion, "," slipped to No. 2 with $31.3 million for the three days beginning on Friday and soon followed by "" with $10.2 million. At 4th was "" which raked in $10.1 million. Action thriller "Mr. & Mrs. Smith" slipped two places to No. 5 with $7.9 million, while "," opened at No. 6 with $6.3 million.

July 09, 2005 04:23:10 GMT
In the wake of World Trade Center tragedy, Oscar-winning director Oliver Stone plans to direct a movie based on the story of two police officers who were trapped in the rubble on that September 11, 2001 attack. The untitled film tells the story of Port Authority police officers John McLoughlin and fellow William J. Jimeno, rescued from the collapse of the WTC. Further the film will follow their ordeals and the efforts of their rescuers.

Best-actor Oscar for "Leaving Las Vegas," Nicholas Cage is set to star in as Sgt. John McLoughlin. Paramount Pictures said the movie is expected to be released next year.