November 22, 2005 01:51:56 GMT
Neither breakfast nor lunch. Brunch? No, it's 'Dinner' that he enjoys very much. Yes Donald Petrie loves "Chasing Dinner" that he has signed on to helm the film for the Yari Film Group.

"Chasing Dinner," written by the team of Bruce Evans and Ray Gideon, is a drama romance comedy which is set in a small town whose residents' lives are turned upside down when three pigs escape being butchered to become "hams on the lam," spurring a media circus during the holiday season.

November 21, 2005 09:18:52 GMT
At least three capable actresses are competing to get the role of Jeannie in the upcoming movie adaptation of TV series "." They are , and . The three of them will try their best to win the role in the comedy fantasy to be directed by Gurinder Chada.

To your notice, and were among the favorites to land the role. Unfortunately, they didn't make it.

November 21, 2005 08:44:53 GMT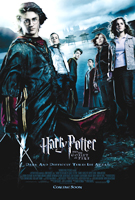 As everyone may think of and has predicted before, Harry Potter again speaks the spell. The adventure - fantasy flick, tentatively titled "," gloriously grossed $101.4 million in its debut weekend, to be the best movie in the box office of USA for November 18th to November 20th, 2005 period.

"The Potter franchise is just irresistible to moviegoers," so Paul Dergarabedian, president of box-office tracker Exhibitor Relations commented. "The combination of the Potter books and the love audiences have for the movies conspired a big opening weekend." In fact, Harry Potter really does the magic tricks on the box office. And it is a big success.

November 21, 2005 08:10:39 GMT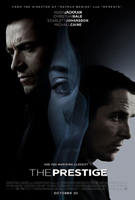 Music is interesting. But, movie also is challenging. Thus rock star is joining the cast of "," which already include the likes of , and .

"The Prestige" is a drama action genre which script is being worked by film director Christopher Nolan. Based on Christopher Priest's 1996 novel and was adapted by Nolan's brother, Jonathan Nolan, who also wrote the short story on which Nolan's breakout movie, "Memento" was based, the film is scheduled to shoot in January with a budget of $40 million range.

November 21, 2005 07:35:13 GMT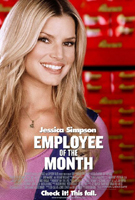 Becoming a pop singer and actress has yet satisfied . The actress wanting more than that. Still it has something to do with acting, but this time she is about to take the risk playing the role of "" alongside . The point perhaps is the challenge.

Anyway, "Employee of the Month" is a comedy film of the Lions Gate, which Gregory Coolidge will direct from his won script. The story of the flick, which is scheduled for a spring start date, begins when hearing that the story hottie will date the employee of the month, two slacker Costco workers vie for the honor.

November 21, 2005 03:41:55 GMT
For movie workers, especially actor or actress, acting is everything. That one plays a very crucial role and is a decisive factor in their career. Thus, it is needed for movie stars to really go deep into the character they're going to play in movies.

For the same reason, senior actor willingly does a sex research for the sake of his next role in the upcoming drama thriller "." There he is set to play a hyper-vigilant federal agent who, while training his young female replacement, has to track down a missing girl who he is convinced is connected to a paroled sex offender he is investigating.

November 19, 2005 03:41:22 GMT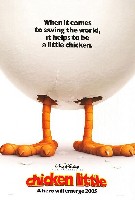 Film awards season is near and everyone is waiting for the big event, Oscar. In the announcement released Thursday, the Academy of Motion Picture Arts and Sciences listed the 10 films which will be considered for Oscar nominations in the Animated-Feature category.

Included in the list among others are "," "Gulliver's Travel," "," "," "," "," "," "," "," and "."

November 19, 2005 02:44:46 GMT
"." That thing is really matter for and . Also for and . Thus, due to such fact, the four of them would compete to win that.

Ferrell, Heder, Arnett, and Poehler will all compete in the upcoming comedy flick to be directed by Josh Gordon and Will Speck. , who is producing the DreamWorks project along with Stuart Cornfeld and John Jacobs, also will appear in a cameo role.

November 19, 2005 02:24:43 GMT
of "" will for this time try another new job. The movie star would likely to become a tamer. He is about to tame the "Mutant."

Tentatively titled "The Mutant Chronicles," the sci-fi action genre is set in the 23rd century, in which four giant corporations have pillaged the last of the planet's resources, causing a demonic, marauding army of underworld NecroMutants to wage war against humans for what remains.

November 17, 2005 04:26:26 GMT
Can you still remember the September 11, 2001 WTC incident? The misfortune will always be remembered and listed in the world's history. As a concrete remembrance to the accident that changes many people's life, writer-director Mike Binder is developing "," a drama that follows the story of a man who lost his family on Sept. 11 and has never recovered from his grief.

The main role then runs into his former college roommate who has become a doctor and who is determined to help his ex-roomie come to grips with his loss. and are the two actors already in talks to star in. In the meantime, Sony Pictures Entertainment is trying to acquire the Binder-scripted film and would make it next year with a budget under $20 million.

November 17, 2005 04:04:03 GMT
Universal Pictures is preparing themselves to welcome the "Turbulence." Not in the real meaning, but this one is a drama movie, which will more or less has something to do with such emotional situation.

"Turbulence," which is of Tom Pabst, will be produced by Mirage partners Sydney Pollack and Anthony Minghella. The story tells about an L.A.-based pilot who is frustrated by his life until, over the course of several flights to Tokyo, he stumbles on a conspiracy that fascinates him. Soon, he's drawn to commit a crime that leads him into the arms of a beautiful woman and into the Tokyo underworld.

November 17, 2005 03:47:09 GMT
Not without reason, but because he wants the best for all. Thus, Rodney Rothman let loose his "Bird" early to Paramount Pictures. Rothman, who wrote the drama genre tentatively titled "Early Bird," will let the flick to be produced by .

"Early Bird" actually is started as a book, dubbed "Early Bird: a Memoir of Premature Retirement." The story is inspired by Rothman's life after losing his writing gig at Late Show With . Published in May, the book centers on a writer in his late 20s who loses his television job. He then moves into a Florida senior community and learns to love the laid-back lifestyle.

November 16, 2005 07:49:26 GMT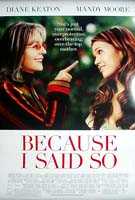 Teen star has joined the cast for the upcoming drama romance "" which stars as well.

The film, written by Karen Leigh Hopkins and Jessie Nelson, tells the story of a meddling mother (Keaton) who, in order to prevent her youngest daughter (Moore) from following in her footsteps, attempts to set her up with the right man.

November 16, 2005 04:17:35 GMT
Years ago, he is best known for his tough roles in action films. His portrayal remains in everyone's heart. Now, as time goes by, the actor is set to make a comeback to film industry after years of hiatus.

Please welcome your idol; . To mark his return to film, the actor is still in talks to star in "The Winter of Frankie Machine," a drama action flick based on a soon-to-be-published novel by Don Winslow.

November 16, 2005 03:34:58 GMT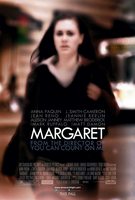 "." What comes up in your mind in hearing the word? Maybe a woman's name. Well, that's probably right, but "Margaret" here is the title of a drama film. The story tells about a young woman witnesses a bus accident, and is caught up in the aftermath, where the question of whether or not it was intentional affects many people's lives.

Already on board to star in among others are , , J. Smith-Cameron, and . Meanwhile, has just joined those cast of the film, which Kenneth Lonergan wrote and is directing. Slated to play the main role is Paquin, while Reno will play Ramon, a South American millionaire who is pursuing Paquin's mother.