March 13, 2006 08:05:06 GMT
Bingo. Warner Bros. Pictures finally finds the right man suitable for their upcoming drama thriller "Penetration". The lucky man is Ridley Scott.

According to the reports bring by Variety, the studio has set Scott to direct and William Monahan to adapt.

March 13, 2006 07:49:00 GMT
Adrian Lyne is having "" as his next film project, which also will mark his first since the 2002 release "Unfaithful". In fact, this time the actor won't star in, rather he will take the director seat.

The movie, adapted from a script written by Sheldon Turner, is of thriller genre which story tells about a renowned divorce attorney whose wife has been kidnapped and will be killed unless he takes his own life at midnight.

March 13, 2006 06:37:15 GMT
Already scored an Oscar with his latest drama mystery "", director-writer Paul Haggis is now in final talks to direct and produce an upcoming action drama movie entitled "".

Based on Richard A. Clarke's best-selling memoir and a script written by James Vanderbilt, the flick chronicles how the Bush administration handled the al-Qaida threat before and after the Sept. 11 terrorist attacks.

March 13, 2006 06:13:57 GMT
Has just finished filming his latest film project "," has signed on to star in another new film work. The actor reportedly has agreed to star in the drama thriller "".

There in the DreamWorks project, LaBeouf will play a troubled high school senior who is sentenced to house arrest after an outburst of anger at school. While at home, he becomes convinced that his neighbor is a serial killer.

March 13, 2006 03:51:43 GMT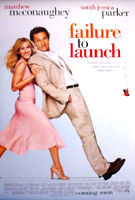 "," a romantic comedy starring and , scores great early on its release days. The movie amazingly takes in $24.6 million in ticket sales, debuting as the top weekend movie in the US box office. "" in the meantime secures the 2nd position with $16 million.

Drama horror thriller "" is at 3rd, scores $15.5 million in ticket sales. Secures the 4th place is "," which takes in $7.3 million, ahead of "" at No. 5 which drops from the top slot with $5.8 million. Hangs at No. 6 is drama action "" with an estimated ticket sales reaches $5.4 million.

March 13, 2006 02:31:20 GMT
Soon following the success of "", a sequel to the megahit family fantasy is now on works. Movie workers are busy preparing for the movie to be released in late 2007.

Speaking on the film project, which title is "", it will be based on the third installment of C.S. Lewis' seven-book "Narnia" series. That's according to Disney spokesman Ash Curtis.

March 10, 2006 04:34:11 GMT
Jon Avnet is going to do his best for the upcoming movie "Second World", for which he's been attached to direct. Besides directing, he also will take the producer seat alongside Randall Emmett and George Furla.

From a script written by Scott King, "Second World" is an action thriller which story revolves around a top assassin -- and mother -- who must stop a deadly virus from spreading. But in order to halt the potential pandemic, she must team up with the virus' creator, who also is her target.

March 09, 2006 09:29:48 GMT
Notable rapper and are both in final talks to star in the indie drama "Stringbean and Marcus," which was written and will be directed by first-time feature helmer Tanya Hamilton.

Set in 1978, "Stringbean and Marcus" focuses on the broken love affair between two former Black Panther members (Mos Def and Okonedo) and is told through the eyes of an adolescent girl.

March 09, 2006 09:08:14 GMT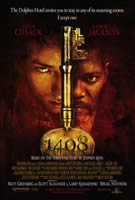 has stepped his feet on the room "". Not in the real meaning but the actor has signed on to star in the big screen adaptation of Stephen King's short story, which Mikael Hafstrom about to direct.

Written by Scott Alexander and Larry Karaszewski, the film will be produced by Lorenzo di Bonaventura. Of horror thriller genre, "1408" revolves around a man specializing in debunking paranormal occurrences who meets his match when he checks into the notorious room 1408 in the Dolphin Hotel. There, he encounters true terror.

March 09, 2006 06:16:40 GMT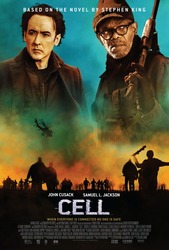 Dimension Films has attached to direct its upcoming film project "" as the studio has acquired rights to the Stephen King's latest novel.

Will produce the film is Mike Fleiss and Chris Briggs, both produced "" and are readying the sequel with Roth.

March 09, 2006 05:55:06 GMT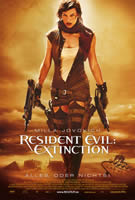 Cast of the "", including Oded Fehr, and Iain Glen, will all reprise their role for Screen Gems' next installment, "." As of Fehr he is set to play Carlos Olivera, while Glen stars as Isaacs and Epps plays L.J.

also is back, reprising her role as Alice and she's running with a new pack of humans, leading a caravan that's cutting through the Nevada desert on a long trek to Alaska. Hunted by the minions of the perpetually scheming Dr. Isaacs, Alice has zombies hungry for her flesh and lab rats hungry for her blood -- while Alice herself is hungry for only one thing: revenge.

March 09, 2006 04:48:17 GMT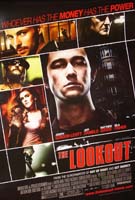 Became a breakout star soon after her performance in last year's "," Hollywood actress has joined the cast of the upcoming drama thriller entitled "." Set to direct the film is Scott Frank, who wrote the script as well.

The film revolves around a mentally impaired former athlete who works as a janitor at a bank and gets sucked into a heist. Other cast on board are , , and . Shooting is slated to begin in Winnipeg, Manitoba, at month's end.

March 08, 2006 09:33:23 GMT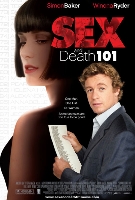 What's new for moviegoers is Dan Waters' dark comedy entitled "" which will star in.

While Cary Brokaw's Avenue Pictures and Sandbar Pictures are producing, Waters is directing as well. Shooting is slated to begin May later this year in Vancouver.

March 08, 2006 09:13:36 GMT
is getting his another film project, for which he would star alongside and . It's Noah Baumbach's untitled film for John Lesher's Paramount Classics which Scott Rudin about to produce.

Shooting on the film is scheduled to begin April 2 on Long Island. As of Black, he is slated to portray the husband of a young woman who is visited at her upstate home by her sister and 12-year-old nephew.

March 08, 2006 07:33:43 GMT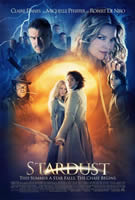 There are at least three more actors joining the cast of "." They among others are , and . The trio has signed on to star in the upcoming drama fantasy movie, which is an adaptation of Neil Gaiman's novel.

The story is centered on a young man who promises his beloved that he'll retrieve a fallen star by venturing into the magical realm, where he has to contend with witches, goblins, gnomes, talking animals and evil trees. Other actors already on board are and .