April 20, 2006 09:51:14 GMT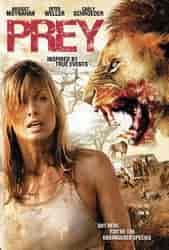 With attached to topline and James Marsh set to direct, thriller "" is ready to start shooting in the fall.

Based on Jerrold Brown's script, the flick follows a man who sets out on a solo hunting expedition in the middle of winter and severely injures his leg. He is rescued by a mysterious trapper with secretly sinister intentions.

April 20, 2006 09:01:49 GMT
What's new is that Walt Disney Pictures has acquired the rights to turn Alan Freedland and Alan R. Cohen's pitch, tentatively titled "", into big screen production.

The studio, furthermore, has set the film project for Adam Shankman and Jennifer Gibgot to produce.

April 20, 2006 08:47:21 GMT
and will be joined by new cast, which happens to be , to star in the upcoming "". It is a drama mystery flick, which is about to be directed by .

Based on an adaptation of Dennis Lehane novel of the same title, "Gone, Baby Gone" is a story about a two detectives in search of a 4-year-old girl that has been kidnapped in Boston's underworld.

April 20, 2006 08:20:38 GMT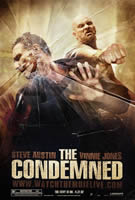 "" will soon come up on cinema as World Wrestling Entertainment and Lionsgate have reached a deal over its production. And so, the studio is about to start shooting the flick May 15 in Australia.

Of drama genre, "The Condemned" will star Stone Cold Steve Austin and , with Scott Wiper in hand directing. Per Variety, Austin is set to play a man on death row in a corrupt Central American prison. He's "purchased" by a wealthy TV producer, who pits him and nine other condemned men in a battle to the death.

April 20, 2006 06:29:12 GMT
The Lee Tamahori's science fiction action thriller direction entitled "" has begun filming in Los Angeles. The flick is slated for a 2007 domestic release.

"Next", stars , , and , tells the story of a man who can see into the future and change it any way that he wants. As he tries to avoid capture by a government organization, he must win the love of a woman who he learns will be the mother of his child.

April 20, 2006 03:58:05 GMT
"", the musical inspired by disco-pop hits, is heading for the big screen. Getting involved in the highly anticipated project is who, through his production company Playtone, has inked a deal with Littlestar Services Limited, the company run by the hit show's producer, Judy Craymer, and ABBA songwriters Benny Andersson and Bjorn Ulvaeus.

All of the persons are now in discussion over the project with Universal Pictures to finance and distribute. In the meantime, Judy has been slated to produce alongside Gary Goetzman, and Catherine Johnson is penning the screenplay. Details on "Mamma Mia!" are being kept under wrap, but it is said that the flick is expected to be released in late 2007.

April 19, 2006 08:51:00 GMT
New Line Cinema has acquired the rights to turn Johnny Rosenthal's script "" into big screen production.

The studio, moreover, also has tapped Shawn Levy and Tom McNulty to produce the flick through their 21 Laps Entertainment.

April 19, 2006 08:37:33 GMT
Warner Bros. has acquired film rights to "". And soon as the studio does so, it has set the film project for Denise Di Novi to produce.

"Larklight" is an adventure fantasy movie based on British author Philip Reeve's script. It actually is the first in a Victorian-era space adventure trilogy in which a brother and sister team with a band of renegade space pirates to save the world from destruction at the hands of a madman.

April 19, 2006 04:47:28 GMT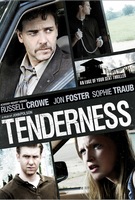 Aussie actor has signed on to star in director John Polson's indie thriller "". He is said to shoot the project in May.

"Tenderness" was adapted by screenwriter Emil Stern from the novel by Robert Cormier. It follows a violent teenager, Eric, whose life intertwines with Lori, a 16-year-old runaway who can't resist his charm.

April 19, 2006 02:56:24 GMT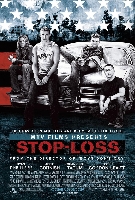 Aussie actress has inked a deal to star as the lead role in Paramount Pictures' upcoming project "".

From Kimberly Peirce's direction, the film is of drama action genre which story centers on a soldier who returns home from Iraq to Texas and is called to duty again through the military's "stop-loss" procedure. The soldier then refuses to return to battle.

April 19, 2006 02:11:39 GMT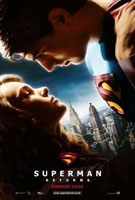 The game adapted from the highly anticipated "" is completed and will soon hit the stores. The game, tentatively titled "Superman Returns: The Videogame", will be released on June 26, just four days before the movie hit worldwide theaters.

Tying the two projects, the flick and the game, there are some similarities between them. Two most obvious are the voice and likeness of the star. Fill in the voice on the game are the film cast, including , , , and .

April 18, 2006 09:51:58 GMT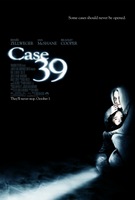 One more duty added to 's has-to-do list that is solving "". The actress has inked a deal to star in the upcoming horror thriller flick, playing a social worker who saves an abused 10-year-old girl from her parents only to discover that things are not as they appear.

While the Paramount Pictures project is still looking for a director, shooting has been scheduled for July 31 in Vancouver. Keep it here for details on the movie, including its director and other additional cast.

April 18, 2006 09:39:19 GMT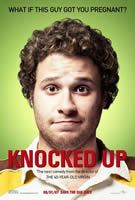 One more actress gets "". It's who has signed on to join the already on board cast, , , and , on the 's direction.

The "Grey's Anatomy" star takes the role turned down by because of creative reasons. "Knocked Up" is a comedy romance flick which story follows a twenty something guy (Seth) who finds out he impregnated his one night stand.

April 18, 2006 04:10:27 GMT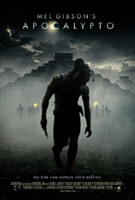 's Mayan epic "" which actually is slated to hit worldwide theaters on August 4th, 2006 has to reluctantly been pushed to December 8, so Touchstone Pictures announced.

Detailing on the reason behind, a spokesperson for the studio said that the production had fallen behind because of heavy rains in Mexico, where Gibson is shooting the film.

April 17, 2006 08:10:38 GMT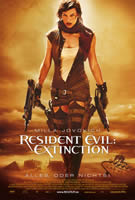 has yet considered a break in her acting career. The actress is reported to reprise her role of Jill Valentine in the highly anticipated "". The third installment of the "Resident Evil" franchise revolves around the continuing battle against the evil Umbrella by Alice and her allies.

While has confirmed her coming back for the action horror flick, Oded Fehr, and Iain Glen are also planning to make a comeback. Meanwhile, Russell Mulcahy is directing.