November 07, 2006 08:36:20 GMT
Turns out that Darren Aronofsky's next film project after "" will not be "" as the filmmaker recently confirmed in an interview that he has quitted the flick for good.

"Paramount never got the rights," said Aronofsky upon revealing his reason to walk out the project, hinting that there is no use to stay in it any longer. "And we developed a script but now the rights don't exist."

November 07, 2006 07:11:20 GMT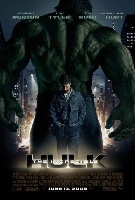 Finally, a date has been picked up for the superhero fans to see "" embrace the big screen. Marvel Studios, through its President and COO Michael Helfant plus President of Production Kevin Feige, has announced yesterday, November 6 that the action-packed, new big screen adaptation of the famed comic series will come to the surface exactly on June 27, 2008.

Directed by Louis Leterrier from the script penned by "" writer Zak Penn, the project will return to the roots of the series which combining a well-developed storyline with incredible action and fun. Casting process is currently underway with Michael Helfant, David Womark, and Ari Arad serving as executive producers.

November 07, 2006 06:30:53 GMT
It's a double winning for "", really. Already took the top position on weekend domestic box office, the comedic flick wonderfully extends its success internationally as it garnered a surprise opening round of $18.6 million from 17 territories, thereby overthrowing "" from its no.1 throne on the weekend international box office ended November 5, 2006.

Though had to end its four-consecutive-week rule on the chart, "Prada" still did well in its run for it managed to collect $11.1 million and so, makes its tally stand strong at $151.1 million. Right behind this 20th Century Fox production is Japanese flick "Death Note 2" which successfully draws in an incredible amount of $10.2 million from 346 prints only.

November 07, 2006 05:08:06 GMT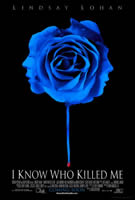 Continuing her path in taking more mature and diverse film role, has reached a deal to have her first acting stint in thriller genre through "", MTV has reported.

Slated to begin filming early next month in San Luis Obispo and Los Angeles, the project sees the actress play dual roles as Aubrey, an abducted daughter of a rich family, and Dakota, a young woman identical to her. Chris Sivertson is on duty to direct with Jeff Hammond penning the script.

November 07, 2006 02:43:22 GMT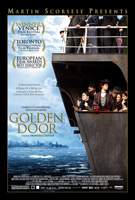 Paying attention to foreign production, Miramax Films will distribute Italian-language feature "" or "Nuovomondo" in North America following its successful attempt to obtain the film's rights.

Set in 1913, the picture deals with a tale of a Sicilian peasant family encountering an American stranger who talks of the fortune that awaits them in his country. Emanuele Crialese handled both writing and directing matters with Alexandre Mallet-Guy producing.

November 07, 2006 02:20:25 GMT
Set to deliver a touching drama, Universal Pictures is about to develop "" from Ross Venokur's pitch under its wings, Variety has reported.

The project follows a father as he reconnects with his son who sadly turns blind in order to show him the eight wonders of his life. Details about production schedule have not yet been revealed and neither have names of the helmer also cast members.

November 06, 2006 09:46:26 GMT
Keeps putting interest in provoking big laughs from moviegoers, Walt Disney Pictures is about to develop an untitled comedy project based on the pitch it has purchased from duo Andrea King and Andy Marx, The Hollywood Reporter has revealed.

Though it is confirmed that the movie will be a family comedy revolving around dueling neighbors, plot details are being kept under wraps with no words yet on cast and director. In the meantime, Jerry Bruckheimer is set to produce through his Jerry Bruckheimer Films.

November 06, 2006 08:55:13 GMT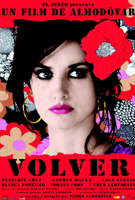 Choosing a list of great big screen pictures, the European Film Academy has officially announced Saturday, November 4 the nominees for its 2006 European Film Awards set to take place in Warsaw, Poland on December 2.

Among those candidates, Pedro Almodovar's "" and Florian Henckel von Donnersmarck's "" have both delightfully scored the most nominations, each landing six nominations, including those of Best European Film, Best European Actress, and Best European Director.

November 06, 2006 08:12:15 GMT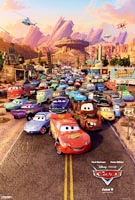 Building up the hype surrounding the anticipation of next year's Academy Awards, sixteen full-length animated pictures have been passed the qualification to compete for being five Best Animated Feature nominees, which will be announced by the officials on January 23, 2007.

Walt Disney Pictures, DreamWorks Animation, and 20th Century Fox each managed to make two entries for the competition: Disney with "" and "", DreamWorks with "" and "", while Fox with "" and "."

November 06, 2006 07:05:27 GMT
Taking similar acting stint as has assumed in "Sydney White and the Seven Dorks", blonde beauty is set to star in "Malice in Sunderland", a contemporary take on the Lewis Carroll's popular tale of "Alice in Wonderland."

Scheduled to begin shooting in the U.K early next year, the picture centers on an American student who shockingly finds herself disoriented in Sunderland where she has to navigate a macabre underworld of characters after getting hit by a London taxi. "Blessed" helmer Simon Fellows is on board to direct with Jayson Rothwell penning the script.

November 06, 2006 04:00:43 GMT
The hype surrounding "" has played its role effectively to the benefit of the flick for sure. Thanks to it, the mockumentary comedy could really strive high to score big at $26.4 million and so, proclaims itself the top holder of the weekend box office for November 3-5, 2006.

Opened in only 837 theaters, the flick averaged a whopping $31,511 per theater, outdistancing runner-up "" which averaged $5,784 in 3,458 cinemas to make up a $19.5 million booty in its debut on the chart. Trailing close behind is DreamWorks' animated picture "" following its decent effort to gain $18.8 million in 3,707 outlets.

November 04, 2006 07:00:35 GMT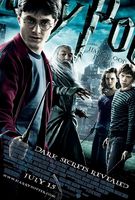 The search for right director to helm "" still continues. After the names like Matthew Vaughn, James McTeigue, and M. Night Shyamalan popped out as candidates, here now comes Michael Hoffman on the list as SlashFilm has reported that the man is in talks to assume the position.

The quest to look for the one to lead this sixth installment of the hit franchise lately has become a hot topic around Harry Potter fans as well as moviegoers. Previous directors such as Chris Columbus and Alfonso Cuaron have reportedly shown their interest to return with Terry Gilliam being rumored on IMDb to get on board though his name was quickly removed.

November 04, 2006 05:32:54 GMT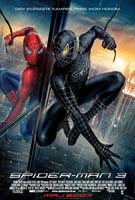 Spidey fans, do mark your calendar on November 9 for it's the date for a new trailer of "" to see the light at last. Superhero Hype! has learned that Sony Pictures is reportedly set to show the trailer on MTV exactly on the day during the airing of its "Real World/Road Rules Challenge: The Duel" at 10 p.m. ET.

For those who later turn out to miss the show, need not worry for the trailer will then be played in theaters attached to prints of the new James Bond flick, "", starting November 17. In addition there are rumors that a second new trailer of the picture will be featured in February 2007 in front of the screening of fellow superhero flick ""

November 04, 2006 04:49:12 GMT
Rounding out a great ensemble of Latin cast, , , and Grammy Award-winning singer have all been confirmed to take part in a romantic epic feature entitled "."

Slated to start shooting next spring in Romania, the picture, set in 1930s Paris, tells about the life of Argentinean tango legend Carlos Gardel. Santoro is billed to play the crooner, while Vega and Shakira will both become his love interests in a romantic triangle. Alfonso Arau is on board to direct with Jeremy Leven writing the screenplay.

November 04, 2006 04:01:50 GMT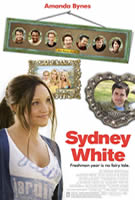 Again taking part in teen comedy genre, has landed a deal to topline an updated version of the "Snow White and the Seven Dwarfs" fairy tale titled "", Production Weekly has reported.

Scheduled to enter production this January in Florida, pic revolves around a popular college student named Rachel whose status is challenged when White (Bynes) enters the campus and steals attention as well as her would-be boyfriend Blaine away from her. Joe Nussbaum is in charge to direct while Chad Creasey is set to pen the script.