December 12, 2006 03:42:49 GMT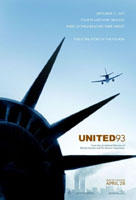 Helping narrowing the field of contenders for the Oscars while following other major film awards in Los Angeles and New York, the New York Film Critics Circle unveiled yesterday, December 11, the honorees of its 2006 NYFCC Awards based on the votes undertaken by its members consisting of the film critics from daily newspapers, weekly newspapers, and magazines.

The top prize of Best Picture was bestowed to Universal Pictures' tense 9/11 drama "" with animated penguin romp "" as Best Animated Film and France's "Army of Shadows" as Best Foreign Film while "" was named Best Non-Fiction Film.

December 11, 2006 09:20:43 GMT
Sets to make his dream come true, Sam Raimi is on board to produce "The Shadow", an adaptation of the legendary 1930s pulp hero who has the power to cloud men's minds, The Hollywood Reporter has learned.

"I've been a passionate Shadow fan ever since I was a kid and have long dreamed of bringing this character to the screen," the famed filmmaker commented as he expressed his excitement upon developing the project.

December 11, 2006 09:02:00 GMT
Brushing aside previous report informing filming on "" will take place in New Zealand, Disney and Walden Media have been confirmed to prepare shooting the movie at Pinewood Studios in the U.K instead.

President of Walt Disney International Andy Bird revealed to an audience of television executives on Thursday, December 7 that production on the film will still be carried in February though with post-production being conducted also in the country.

December 11, 2006 08:27:18 GMT
Putting priority to develop its new drama project of "Since Walker Left", Focus Features has appointed Jessica Goldberg to work on the screenplay of the picture, The Hollywood Reporter has revealed.

A remake of the 2003 French film "Since Otar Left", the flick revolves around a mother and daughter whose joy comes from the letters sent regularly to them from the family's adored son, Walker. However, their lives begin to change course as the daughter tries to conceal the truth from her mother upon learning that Walker has suddenly died.

December 11, 2006 07:48:44 GMT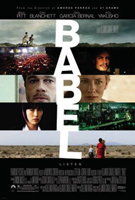 Honoring both big and small screen features, American Film Institute announced on Monday, December 10, its official selections of its AFI Awards 2006, picking up ten most outstanding motion pictures and TV programs to be given the prizes as it holds the event on January 12, 2007 at the Four Seasons Hotel in Los Angeles, California.

For best films, the independent non-profit organization, created by the National Endowment for the Arts, cast its choice on movies of various genre listed in alphabetical order consisting of "", "", "", "", "", "", "", "", "" and "."

December 11, 2006 06:59:31 GMT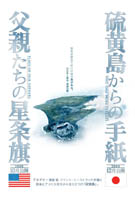 Turns out New York Film Critics Online is not the only one that gave honors to members of the film industry on Sunday, December 10 as the Los Angeles Film Critics Association also announced on the same day those worthy to receive its LAFCA Awards, which will be held on January 14, 2007.

Seemingly had the same taste with the National Board of Review, the organization delightfully picked "" as the Best Picture along with "" as Best Documentary and of "" as Best Actress. was named Best Actor, too for his portrayal in "", only this time he had to share the honor with "" star .

December 11, 2006 04:56:46 GMT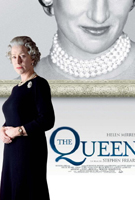 Held the event annually based on votes conducted by 26 Internet film critics, the New York Film Critics Online announced yesterday, December 10, the winners of its NYFCO Awards for year 2006 at O'Neals' Restaurant on the Upper West Side in Manhattan.

The group gave most prizes to Stephen Frears' "", bestowing five which included the Best Picture, Best Actress for , and Best Supporting Actor for .

December 11, 2006 04:07:43 GMT
Back to comedy after her stint in "" last year, is set to topline a project of the genre coming from 20th Century Fox entitled "", Variety has reported.

Also will seat as producer together with Todd Garner, the actress is billed to play a true guy's gal who brings her all-male circle of friends into chaos when she embraces her feminine side. A director has not yet been attached, but it is confirmed that the movie will be made based on a pitch by brothers Tom and Tim Mullen.

December 11, 2006 03:24:40 GMT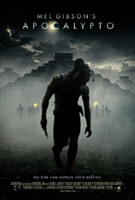 This could be another perfect example that controversial work always gets most attention from public no matter what dispute it has caused. Following the success of "", it's now "" turn to gloat as the R-rated Mayan drama satisfyingly scores $15 million worth of tickets to snatch the top spot on the weekend box office ended Sunday, December 10, 2006.

Despite the stir it has ignited, particularly among the descendants of Mayan tribe as reported before, the blood-soaked picture triumphantly pushes down last-week top holder "" to the second place after the animated flick turns out to only add up another $12.9 million into its pocket.

December 09, 2006 06:21:04 GMT
has an eye for being a producer. The striking actress quietly has purchased the film rights to a novel titled "Lost Girls and Love Hotels" written by Catherine Hanrahan, the author has revealed on her official Blog.

Published by Penguin Group, the book centers on an English specialist at Air-Pro Stewardess Training Institute named Margaret who sinks herself in exotic nightlife in order to forget home and her painful childhood. However, her deliberate nihilism is thrown off balance as she becomes increasingly haunted by images of a Western girl missing in Tokyo.

December 09, 2006 04:41:56 GMT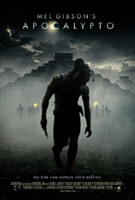 Considered to be unrealistic and presents a stereotyped depiction upon describing Mayan civilization, "" has angered indigenous members of the culture who condemned the movie and director as being inaccurate and racist.

Guatemalan human rights activist Lucio Yaxon was quoted remarking Gibson of "saying the Mayans are savages" while Ignacio Ochoa, director of the Nahual Foundation that promotes Mayan culture, perceived that the Australian-born actor/filmmaker replays "an offensive and racist notion that Maya people were brutal to one another."

December 09, 2006 02:47:48 GMT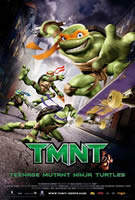 As movies are lining up to see the lights in theaters next year, Warner Bros. Pictures has released trailers for two of its highly-anticipated flicks which sure will satisfy the moviegoers' curiosity before both hit the cinemas in March.

The first one turns out to be a new version for "" that has been posted via . The first all CG animated movie in the history of the franchise, "Turtles" sees our four brave heroes reunite to battle their enemies with the help of old allies April O'Neil and Casey Jones under the guidance of their rat sensei Master Splinter.

December 08, 2006 09:47:53 GMT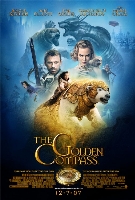 Picking up a date exactly a year to the film's scheduled worldwide release on December 7, 2007, New Line Cinema through its President and COO of Worldwide Distribution and Marketing Rolf Mittweg finally launched the official site of its fantasy epic project "."

"'The Golden Compass' already has a remarkable following thanks to the success of the books and there's a great deal of anticipation for this film," so Mittweg said. "We're excited to share some of these first images from the production with fans all over the world, and to introduce this story to people who may not be familiar with the books."

December 08, 2006 09:20:14 GMT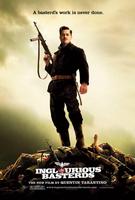 Though no doubt busy in preparing "Rambo IV: In the Serpent's Eye" for production, apparently still has a vacant spot in his hectic schedule for another big screen role.

Latino Review has reported that the action star is joining and to highlight The Weinstein Co.'s action-packed adventure drama "" which will be 's next directorial project after "."

December 08, 2006 08:56:20 GMT
Continues their collaboration, Universal Pictures and Imagine Entertainment are setting up a rom-com feature titled "", Variety has learned.

With Brian Grazer to produce, the project concerns a workaholic single woman being pushed by her mother to date a handsome, kind and caring carpenter who turns out to be Jesus Christ in his return for Armageddon. Gigi Levangie Grazer has already been tapped to pen the script alongside Mimi James.