September 21, 2005 02:41:06 GMT
Ready for the next shock?! Better say yes coz Henry James' classic creepy tale "The Turn of the Screw" is getting updated for the big screen.

The project, to be written by Chad and Carey Hayes, has been acquired by Universal Pictures. It tells the story of a caretaker hired to look after two orphaned children at their family's isolated estate. Upon the caretaker's arrival, the young woman finds that the children are not quite what they seem, and that she might be losing them to malevolent spirits with a secret tie to their past.

September 20, 2005 04:00:08 GMT
Writer and director Joss Whedon is wondering how would the forthcoming "" be. And so he thinks hard before the sudden thought crossing his mind. We'll that's a very great idea of him.

The forthcoming "Wonder Woman" film will be an origins tale in the style of "," Whedon said. In doing so he would give fans what they want: the costume, the bracelets, the lasso, maybe even the invisible jet.

September 19, 2005 08:40:53 GMT
Setting out to have its second season aired, ABC's "Lost" has gloriously won the Best Drama Series category in 57th Annual Primetime Emmy Awards. It also gained five other awards in the categories of the Best Directing, Best Casting, and Best Single-Camera Picture Editing for a Drama Series, plus the Special Visual Effects and Music Composition.

The same thing happened to another ABC's production, "Desperate Housewives." Aside from the Best Actress in Comedy Series award, the hugely popular program won the Best Main Title Theme Music, Best Directing, Best Casting, and Best Single-Camera Picture Editing for a Comedy Series as well as leading Kathryn Joosten to receive the Emmy for Outstanding Guest Actress in a Comedy Series.

September 19, 2005 03:50:48 GMT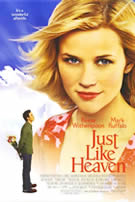 Debuted with $16.5 million, "" flies right to the top spot of U.S box office this week, forcing "" to go down to number 2. Another new wide release, "", takes the third place, followed by "" which still maintains its hold at the top five, sitting on number 4. "", which is also a new release, scores fairly well with $4.5 million to gain the fifth place.

Listed in order, the rest are: "Transporter 2", "", "", "", and "".

September 17, 2005 04:48:08 GMT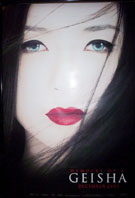 The Geisha outs from its hiding place. Come along is the Memoirs that finally open for public.

"" is based on Arthur Golden's best-selling book, which story tells of love and betrayal set against the broad and rapidly changing social canvas of 20th century Japan. Nine-year old Chiyo, a poor fisherman's daughter, is taken from her family and sold to a geisha house. From her start as a common household maid, she blossoms into one of Kyoto's most renowned geishas, surviving the envy and treachery of the competition.

September 17, 2005 03:10:37 GMT
"Rocket Fuel for Winners" sounds quite interesting. It is the story of self-proclaimed "King of All Pimps," Jason Itzler who owned one of New York's top escort agencies, NY Confidential, but his highflying lifestyle eventually landed him behind bars. He also fell in love with his star employee, to whom he eventually proposed marriage.

"Rocket fuel for winners" actually was the agency's motto. The rights to Itzler's story have been nabbed by Kevin Krakower and Ryan Babenzien, who are producing as well. Attached to direct the film is Wayne Wang. What do you think about that?!

September 17, 2005 02:36:01 GMT
Another new horror/sci-fi indie coming soon in the theater. Stouffer Entertainment's "Hunter's Moon." It is executive produced by Mark Litwak and Jay Sedrish with Wendy Winks is co-producing. Mark Stouffer, to add, is writer, director and producer of the film.

"Hunter's Moon" tells the story of four young couples drawn to the remote dunes for off-roading in their extreme machines. But the outing turns into a night of terror when they are attacked by the Catcher, a skilled and brutal hunter of human specimens for alien science.

September 17, 2005 02:19:27 GMT
"Aquaman" star, , has agreed to play in the adaptation of Lauren Weisberger's bestseller "." The Fox 2000 production centers on a young woman scores a job working for one of New York City's biggest magazine editors, Miranda Priestly.

Other casts include , and . Streep is set to play the main role, while Hathaway will play as her assistant. Grenier has signed on to play Nate, the love interest of Hathaway's character.

September 16, 2005 06:22:01 GMT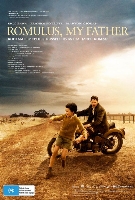 Aussie actor has signed on to star in an adaptation of Raimond Gaitas' award-winning memoir "." The film tells the story of a young boy and his father struggling to build a relationship with one another after the death his mother, while starting a new life in a hostile country. Appointed to direct is Aussie thesp Richard Roxburgh, with Nick Drake wrote the script.

Bana is currently at work on Steven Spielberg's "" opening December 23rd and also has Curtis Hanson's "" scheduled for next year.

September 16, 2005 02:35:20 GMT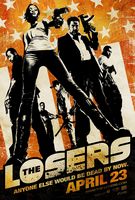 On the contrary to the movie title "," those work behind the scene are 'the braves.' Pete Berg is one of some who will write, direct, and produce via his Film 44 shingle along with Weed Road's Akiva Goldsman.

"The Losers" is an adaptation of a gritty DC-Vertigo comic book that follows the exploits of the highly skilled CIA team members as they are attacked by their own agency and left for dead. They set out to learn why they were betrayed, and to avenge the wrong, as well as other injustices they encounter.

September 16, 2005 02:05:21 GMT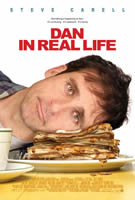 Looking upon the success of his latest movie "," as to why he has becoming a worldwide star, is next slated to top-line "." It is a romantic comedy that Peter Hedges is directing for Touchstone Pictures with Jon Shestack is producing.

"Dan in Real Life" centers its story on a widower with three daughters who writes a parenting column for his local newspaper. His strict rules for behavior are tested when he falls for the girlfriend of his younger brother.

September 16, 2005 01:51:05 GMT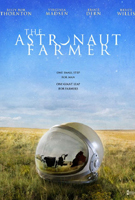 "," which the Polish Brothers are making for Warner Independent Pictures, will get help from notable stars. , and , are all agree to participate.

"The Astronaut Farmer" tells about an eccentric farmer, the role played by , who dreams of space travel and sets out to build a rocket in his barn. His neighbors consider him an oddity, the government thinks he is a threat and the media see him as a story.

September 15, 2005 06:47:14 GMT
Francis Lawrence isn't a legend. Well, at least he could later on be one as he has signed on to direct the long-time-shelved "," which is based on Richard Matheson's classic horror / sci-fi novel of the same title. The story actually had been filmed twice before, but neither one could gain success.

Now, as Lawrence is going to direct, let's hope it will result better as he has planned to rewrite the script over the next few months, with filming due to start sometime next year. "I Am Legend" follows Robert Nevill, the last living man on Earth who struggles to survive in a world full of vampires.

September 15, 2005 04:56:17 GMT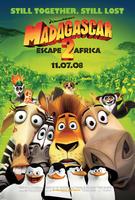 DreamWorks Animation CEO Jeffrey Katzenberg revealed Wednesday they will, in 2008, produce a sequel to the computer-animated comedy "." Considering the film first version success, its upcoming sequel will again reunite , and , who voiced characters Alex the Lion, Marty the Zebra and Gloria the Hippo in the original film.

In addition, Katzenberg also confirmed a direct-to-video release starring "Madagascar"'s scene-stealing penguins in 2009 and a short film starring the marine birds that will play next month before Aardman Animation's "."

September 15, 2005 04:40:36 GMT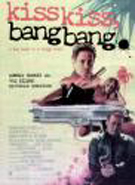 Warner Bros. Pictures' "," engages the like of Shane Black as director, and Joel Silver as producer, has been chosen as the opening-night film at the 9th annual Hollywood Film Festival, to be held on Oct. 18. The film, a Silver Pictures production, stars and .

Serving as the film's exec producer is Susan Levin and Steve Richards with Carrie Morrow as co-producer. The festival, which screens at the ArcLight Cinemas in Hollywood, runs from Oct. 18-24.