February 23, 2007 08:01:01 GMT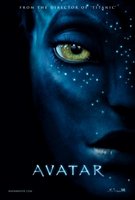 Picking up perfect time to release its long-awaited project of "", the 20th Century Fox has announced that the sci-fi epic will come to the theaters on Memorial Day weekend in 2009 which means that it is not until late May of the year that moviegoers finally can see the flick on the silver screen.

Described to be a hybrid with a full live-action shoot in combination with computer-generated characters and live environments, the ambitious feature centers on a wounded ex-marine who gets involved in a battle for survival when he is assigned to exploit an exotic planet rich in bio-diversity.

February 23, 2007 07:21:49 GMT
Apparently determined to get its two high-profile projects on the move as soon as possible, New Line Cinema is holding final talks with Neil Jordan and Mark Waters to helm its "" and "", respectively.

Written by Travis Beacham, "Carnival" is a future fantasy set in a city called the Burgue where humans live side by side with other mythical creatures like faeries, elves, and vampires of which some become the target of a serial killer. "Ghosts", on the other hand, is a rom-com flick revolving around a bachelor who goes to his younger brother's wedding and gets visited by the ghosts of his past girlfriends.

February 23, 2007 06:08:19 GMT
It's been some time since was heard to make her directorial debut in a short feature titled "Raving" of which script she also wrote. Good news is that the trailer for the drama is now available on the web at http://raving.elle.com.

Inspired by a feature in ELLE's October Personal Style issue, the picture not only marks Stiles' venture into directing field but the beginning of ELLE's foray into original branded entertainment as well. Starring well-known names like and Bill Irwin, it explores the emotional connection between a bright, rebellious young woman and a lonely, disassociated older man after a chance encounter on a New York street corner.

February 23, 2007 04:43:38 GMT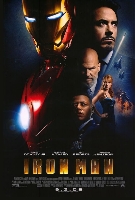 Turning into rather unusual direction for his next acting stint after that in drama feature "", Shaun Toub has been confirmed to land a starring slot in superhero flick "", the first Marvel Studio-produced movie under its alliance with Paramount Pictures.

Based on the fictional Marvel Comics character, the project has already constructed stellar cast consisting of , , , and who will play the title character/Tony Stark, Jim Rhodes, Pepper Potts, and Stark's business associate, respectively.

February 23, 2007 04:05:27 GMT
Extending their solid collaboration, Warner Bros. Pictures and Graham King's Initial Entertainment Group are set to develop a family feature titled "The Invention of Hugo Cabret" with a hope for Martin Scorsese to helm.

An adaptation of Brian Selznick's best-selling book of the same name, the project revolves around a 12-year-old orphan who lives in the walls of a Paris train station in 1930 and a mystery involving the boy, his late father and a robot. No word yet on production schedule, but it is revealed that "" scribe John Logan has already been tapped to pen the screenplay.

February 23, 2007 03:33:26 GMT
Constructing a promising cast lineup, and have both given their agreement to take part in Mandate Picture's coming-of-age flick "", set to be released under Fox Searchlight Pictures banner.

Joining the likes of , , and , Bateman will portray an emotionally stunted husband of Garner's character while Janney is plotted to play the stepmother of the titular character, played by Page. Meanwhile, Cera has already been billed as Juno's loyal best friend.

February 22, 2007 09:44:31 GMT
Fully aware that its recent production of "" may have confused the public in connection with Motown Records, DreamWorks Pictures has put full-page advertisements on Wednesday, February 21, stating that the movie was indeed a work of fiction while apologizing for any confusion with the label.

"'Dreamgirls' is a work of fiction. It is also an homage to Motown," the ads claimed. "For any confusion that has resulted from our fictional work, we apologize to Mr. Gordy and all of the incredible people who were part of that great legacy. It is vital that the public understand that the real Motown story has yet to be told."

February 22, 2007 09:08:02 GMT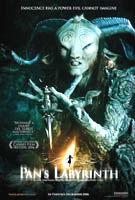 Both have made their way in Hollywood and now are vying to be the best in Mexican film industry.

Yes, "" and "" have just been announced by the Mexican Academy of Cinematographic Arts and Sciences to be the leading contenders at the 49th annual Ariel Awards, Mexico's equivalent to Academy Awards.

February 22, 2007 07:57:26 GMT
All apparently ends well for the 20th Century Fox regarding the "" versus the two college guys case. Los Angeles Judge Joseph Biderman has finally granted its request to scuttle the fraud lawsuit placed by Christopher Rotunda and Justin Seay who alleged that they were tricked to make racist and sexist comments in the flick.

Fox's attorney, Louis Petrich, previously filed a motion Wednesday, February 14 claiming that the movie at the center of the lawsuit brought against the company and actor obviously falls within the state's definition of speech regarding matters of public concern and so, asked the legal suit to be dismissed in turn.

February 22, 2007 06:34:04 GMT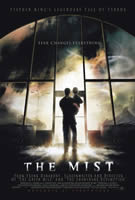 Picking up more members in "" cast lineup, Dimension Films has added both and to the horror project, which has already included , , and in the list.

An adaptation of Stephen King's novella of the same title, the flick concerns a group of people who gather up in a local supermarket after a thick unnatural mist spreads across the town and unleashes numerous murderous critters. Production is currently underway to meet a November 21 release.

February 22, 2007 04:55:46 GMT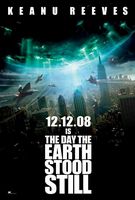 Another big-budget sci-fi remake is on the move, this time at the 20th Century Fox. The studio has confirmed through FirstShowing.net that it is about to develop "", a new version of its 1951 movie of the same title directed by Robert Wise.

No words yet about cast, crew, and production schedule, but Fox has claimed that the picture will be released on May 9 next year, 4 months and 23 days earlier than the original's release date fifty-six years ago.

February 22, 2007 04:17:02 GMT
Making a great match for , has smoothly included in to star opposite the actress in his untitled Spanish flick, which is planned to be made after the completion of his third London movie, "."

Written and directed by Allen, the picture has already had both his sister Letty Aronson and Jaume Roures onboard to serve as the producers. While not much is known of the film's plot, as is often the case with Allen's movies, filming is expected to start this summer in Barcelona under Mediapro and Gravier Productions banner.

February 22, 2007 03:20:58 GMT
Horror fans, wait for something interesting coming from the hands of Mike De Luca. Variety has reported that the renowned producer is teaming up with Phoenix Pictures to develop a thriller horror feature entitled "", an adaptation of Charlie Huston's 2005 vampire novel which is the first of a five-book series that the producers are eyeing as a potential franchise.

No production schedule set yet for the flick, but it is confirmed that "Con Air" scribe Scott Rosenberg will pen the screenplay with De Luca producing through his Mike De Luca Productions. The pair recently joined forces to make an untitled project for Sony Pictures that follows a former thief as he returns to action aboard the Orient Express.

February 21, 2007 09:04:50 GMT
Heading towards good progress, "The Night Watchman
1
" is getting big support from Fox Searchlight and New Regency as both companies have agreed to co-finance the flick together.
Originally penned by authors John Ridley and James Ellroy, the thriller drama focuses on a cop who's always done what was needed to solve homicides and crack down on gang violence. However, everything falls apart when he gets a wakeup call and decides he can no longer play the game that made him so effective.
February 21, 2007 08:41:27 GMT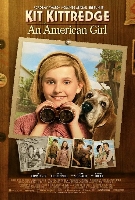 The "American Girl" finally finds a new home to settle in. Recently abandoned by Walden Media which originally was in charge to handle financial matters, the project now is set to be developed under HBO Films following its acquisition to the film's rights for Picturehouse Entertainment, The Hollywood Reporter has revealed.

Based on a popular line of historically accurate dolls and books for girls, the flick will present the story of one of the dolls, Kit Kittredge, and a nine-year-old girl who has to deal with hardships during the Great Depression. Apart from backing it up, HBO has also signed with the retailer to create and distribute feature films, specials and documentaries based on the girls.