January 25, 2007 07:57:58 GMT
Enlarging his film resume, "" star has reached a deal to take starring part in MGM's "", Variety has reported.

Joining the likes of , , , and in the cast, Luke will portray one of two soldiers who are cut off from their platoon in unfriendly territory in Afghanistan. It is said that his character will be the catalyst of three interconnected storylines that build the picture.

January 25, 2007 07:33:21 GMT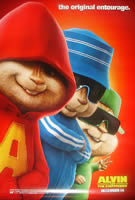 Seems Tim Hill does not have to wait long enough to land his next directing stint after last year's "." Variety has learned that the guy is currently engaged in negotiations to helm CG-live action hybrid flick "" for Fox 2000 and Fox Animation.

Developed under Fox since 2004, the project is based on the 1960s cartoon series "The Alvin Show" which tells about a music group of chipmunks comprised of Alvin, the mischievous troublemaker; Simon, the tall bespectacled intellectual; and Theodore, the chubby, impressionable sweetheart.

January 25, 2007 06:20:12 GMT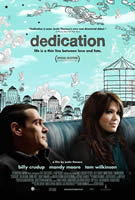 Making a follow-up to its acquisition on "" and "", The Weinstein Company (TWC) has joined forces with First Look Studios to successfully get one more Sundance Film Fest's participant, a romantic comedy feature entitled "", to be distributed under its banner.

Originally a production of Plum Pictures, the flick will see TWC and First Look partner on the worldwide release of the film both for domestic and international market with the former taking the lead on the U.S theatrical campaign on behalf of the two companies. Announcing the move were TWC co-chairman Harvey Weinstein, First Look Studios CEO Henry Winterstern, also Plum Pictures partners Celine Rattray, Galt Niederhoffer and Daniela Taplin Lundberg.

January 25, 2007 04:50:00 GMT
Still puts priority on her career in film industry rather than that in music scene, is on the brink to add her next stint in her acting resume. Production Weekly has reported that the "Chicago" star is currently in talks to have a role in "", the remake of the 2001 British TV-movie feature "Hot Money."

If a deal is signed, Latifah will likely to play Liz, one of the janitors on a night cleaning crew at a Federal Reserve bank in which 's character, Bridget, also works. The film itself will follow the latter one as she figures out a creative way to get money in her effort to pay debts and avoid losing her house.

January 25, 2007 04:10:48 GMT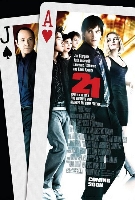 This probably is quite a big reunion for as she openly told Womens' Wear Daily in an interview at Paris Fashion Week that she is about to take part in "" for Columbia Pictures.

Not only finds herself to once again appear opposite onscreen after their last collaboration in "", the beauty also will reunite with Robert Luketic, the project's helmer, who previously directed her in "."

January 25, 2007 02:57:37 GMT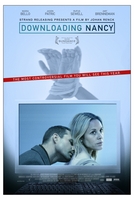 Set to build a great onscreen chemistry, and have both given agreement to highlight "", a thriller flick about the fatal attraction occurring between a woman and the hit man she hired to kill her.

Here Bello is billed as an unhappy wife Nancy who wants to end her own life in a bizarre way by hiring a man she meets on the Internet to kill her, played by Liotta. Things get more complicated when the two unexpectedly form a relationship, which makes it difficult for the man to finish the task.

January 24, 2007 08:22:27 GMT
The cast list of "" should be bulging by now for five more names have been added into the lineup. Director has revealed via his MySpace blog that Adrienne Barbeau, Clint Howard, Courtney Gains, , and have all been picked up for the project, making them the latest addition in the lineup after .

While Zombie did not indicate what parts these stars will play, it is said that Dourif has already been plotted to portray Sheriff Haddonfield. In the meantime, there is still no word on who will play the lead character of Laurie Strode.

January 24, 2007 07:26:50 GMT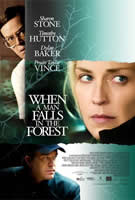 Drawing near to the opening day of the 57th Annual Berlin International Film Festival, the organizers of the event at last have finalized selecting titles for the event's Competition program this year. Out of twenty-six films screened, twenty-two are being listed as Golden Bear Award contenders with seventeen of them encountering world premieres and five facing international premieres.

Apart from the previously-reported titles, there are nine other movies set up for world premieres, namely "Angel" (France/Belgium/U.K.), "Beaufort" (Israel), "Desert Dream" (Korea/France), "Hallam Foe" (U.K.), "The Other" (Argentina/France/Germany), "" (Canada/U.S.), "" (France/U.K./Czech Republic), plus "Lost in Beijing" and "Tuya's Marriage" which both come from China.

January 24, 2007 06:13:08 GMT
The deals have been made, finally. After engaging in talks for months, ultimately is positive to topline horror thriller "" for Cruise/Wagner Productions and Lionsgate.

Therefore officially replacing in the project, the beauty reportedly signed a $4 million deal to play the leading role of Allison, a woman who is able to see into the supernatural world after undergoing an eye transplant surgery. The flick itself is actually a remake of the Hong Kong film of the same title released in 2002.

January 24, 2007 04:49:52 GMT
Clearly pleased with the attainment of "" in winning several critics' awards, Warner Bros. Pictures is set to re-launch the flick in the theaters this Friday, January 26 in over 1,300 venues nationwide, the studio's President of Domestic Distribution Dan Fellman announced yesterday, January 23.

"With awards season rekindling interest in the film, we thought it was the perfect time to put 'The Departed' back in theatres for moviegoers who hadn't seen it, as well as for those who want to watch it again," so Fellman stated. "Additionally, we want to make the film as accessible as possible to Academy members across the country so they have every opportunity to see it on the big screen the way it was meant to be seen."

January 24, 2007 04:19:51 GMT
Making an inclination toward religious theme, MGM has successfully landed distribution deals to a biblical story of Mary titled "Myriam, Mother of the Christ" for North American region, The Hollywood Reported has learned.

Told from Mary's point of view, the picture is described to be a dramatic rendering of the key events in her life leading up to the birth of Jesus and the journey she undergoes with her family from Egypt to Nazareth after the death of King Herod.

January 24, 2007 03:41:02 GMT
Closer to the peak of the award season, the Academy of Motion Picture Arts and Sciences (AMPAS) has officially issued list of nominations for its prestigious Academy Awards, revealed by its President Sid Ganis and actress yesterday, January 23, 2007 in Beverly Hills, California.

Though gave musical drama "" eight nominations which thus made the flick the top scorer in the list, the organization surprisingly cast out the DreamWorks release from Best Picture slot, lining up "", "", "", "", and "" for the category instead.

January 24, 2007 03:08:53 GMT
can never have too many. After all she's done in the industry, the beauty is adding more into her resume, taking the role of a 'porn legend' in a new flick.

The movie, called "I Want Candy", is a comedy and by now Electra has started shooting the flick in UK.

January 23, 2007 09:31:49 GMT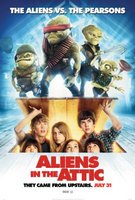 Bringing "They Came from Upstairs" one notch higher in development, the 20th Century Fox has finally got a director on board to helm the project in Thor Freudenthal, Variety has revealed.

The trade says that Freudenthal was picked up after producer Barry Josephson watched his commercials reel and was struck by the tone and humor presented in the work. Freudenthal, who previously served as the second unit director in 2003's "", currently is also attached to write as well as to direct "C.E.O." and "Dead Ever After", the latter being produced by Luc Besson for Europa Corp.

January 23, 2007 08:46:42 GMT
This year's Sundance Film Festival indeed becomes such a great medium for indie features to strive higher as titles screening at the event namely "", "", "", "", and "Clubland" have all delightfully landed deals with noted film companies in terms of distribution.

For "Teeth", it is reported that both Lionsgate and The Weinstein Co. have obtained the worldwide distribution rights to the bizarre horror flick with the former handling the U.S. theatrical release due to the movie's rating. The feature debut for writer/director Mitchell Lichtenstein, it follows a high school student, who is still a stranger to her own body, as she discovers that she has a physical advantage when becoming the object of male violence.