April 10, 2007 10:41:09 GMT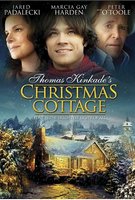 What a quick move Lionsgate Films and the Firm have made on "The Christmas Cottage." Just a day after signing in, both companies now are adding into the cast to play the mother of Padalecki's character.

A look at the inspiration behind Thomas Kinkade's painting of the same name, the picture reportedly will be based on the events that led Kinkade to become a renowned painter. Filming is slated to begin this month with Michael Campus at helm and Kinkade producing alongside his wife Nanette Kinkade, Julie Yorn, also Campus.

April 10, 2007 09:39:08 GMT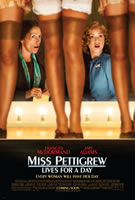 Not showing any signs to slow down in running her acting career, has landed a starring slot in "", which Keylight Entertainment Group and Kudos Productions Ltd are developing for Focus Features to distribute.

Based on Winifred Watson's novel of the same name, the period tale revolves around a dowdy governess who gets a taste of glamour when she goes to work in the home of a nightclub songbird. Adams will play the singer while the title character will be portrayed by Oscar-winning actress .

April 10, 2007 09:09:41 GMT
Already assigned to both write and direct "", Todd Phillips appears to still have his way wandering for another big screen project as the man is set to produce a comedy flick titled "" with an eye to also direct.

A joint production of Warner Bros. Pictures and Alcon Entertainment, the project concerns a best man who finds his position threatened when an eccentric, long-lost childhood friend shows up at the wedding and causes all sorts of trouble. Working on the script is Michael Samonek, who will pen it based on his original pitch.

April 10, 2007 08:38:45 GMT
Taking high speed in lining up new big screen projects at its pit, Universal Pictures has purchased a comedy pitch by , Jake Fleisher, and Ian Berger entitled to develop it with Helms co-writing and toplining.

Presenting a story about three guys who try to boost their friend's confidence by making him appear to be successful, the picture is said to follow Helms' cameo in "Walk Hard", a musical biopic parody that Jake Kasdan directs for Columbia Pictures. No word yet on the helmer and production schedule, but it is confirmed that Judd Apatow will seat as the producer.

April 10, 2007 08:06:06 GMT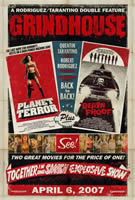 Dissatisfied with the result of "" of only grossing $11.5 million in its opening week in the States, The Weinstein Co.'s exec Harvey Weinstein is now considering to give the same treatment the company intends to do for non-speaking English markets: splitting the flick in two.

Confessing that he is "incredibly disappointed" with the numbers, the man revealed the plan to Deadline Hollywood, unveiling his intention to re-release the film's two segments Quentin Tarantino 's "Death Proof" and Robert Rodriguez's "Planet Terror" as separate movies later this summer.

April 10, 2007 07:01:41 GMT
Still looking for appropriate actress to play the lead female in his project of "", director Joe Carnahan has revealed in an interview held by Cinematical that he would like to see take the role of Glenda Bledsoe in the movie.

"I'm a huge Charlize fan," he told the site. "I would love her for that. I was taunting her at an Oscar party that I was gonna come chasin' her, so I really like Charlize. But there are so many wonderful, amazing actresses that could blow that thing out of the water, that you never want to limit yourself ... but she would be, like, an early favorite."

April 10, 2007 05:40:39 GMT
No doubt will provide great support in the development of Latin American cinema, and Metro-Goldwyn-Mayer Inc. have announced on Monday, April 8, 2007 that they have reached deals to establish a film company specializing in Latino pictures appealing to wider and mainstream audiences.

Called Ventanazul, the company will take its base at MGM and be a partnership between the studio and Hayek, who landed an Oscar nomination 2003 for best actress category through "Frida." It is dedicated to make or pick up independent Latin-themed movies to distribute two up to four of them a year for broad, box office appeal.

April 10, 2007 04:46:57 GMT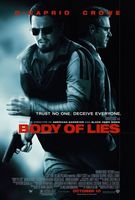 Slated to be one of the busiest actors in the game judging from the upcoming acting stints he has to carry out, turns out to still eager to add one more work into the list.

Variety reports that the striking actor is currently engaged in early talks to topline "", a Warner Bros. Pictures' big screen adaptation of David Ignatius' new novel of the same name. Previously titled "Penetration", the project has already had Donald De Line produced via De Line Pictures with Michael Costigan executive producing.

April 10, 2007 03:59:14 GMT
Looks like good relationship still lies between David Goyer and Warner Bros. Pictures regardless of the former's shocking decision to take departure from the company's superhero project "."

According to WizardUniverse.com, the Michigan-born filmmaker has successfully sold an idea focusing on the more villainous side of the DC universe with story being built around DC Comics' superhero the Green Arrow.

April 10, 2007 03:02:13 GMT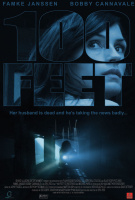 Making a follow-up to the inclusion of and Michael Pare in the cast list, filmmakers of "" have successfully added two more talents namely and into the list, Arrow in the Head has revealed.

The first feature from writer/director Eric Red since his 1996 werewolf flick Bad Moon, the supernatural thriller centers on Janssen's character, Marnie Watson, who is under house arrest after being granted early release from her prison sentence for killing her own husband in self-defense. Bound to a 100-foot radius ankle bracelet, she unexpectedly has to face the ghost of her dead husband who lurks in the house and is intent on savage revenge.

April 09, 2007 08:57:40 GMT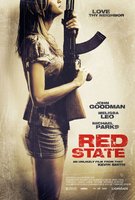 Finally the project gets a name moviegoers can easily refer to. New Jersey-born filmmaker Kevin Smith has revealed to Rotten Tomatoes that his long-discussed untitled horror flick from now on is addressed as "" and will be his next directing effort after he finishes working on a comedy that is currently keeping him busy.

Also providing bit more info on the movie, Smith confessed that it takes inspiration from Fred Phelps, a Kansas preacher of the Westboro Baptist Church who recently became the center of a documentary because of his eyebrow-raising belief system.

April 09, 2007 08:22:58 GMT
Still enthusiastic in broadening its upcoming thriller slate, Universal Pictures in on the track to develop a flick of the kind entitled "" together with Platinum Dunes, Variety has learned.

Said to occur in a stylized "hyper-real" noir environment akin to that of "", the picture concerns a notorious hitman who teams with a failed private eye in search of a missing woman and an invaluable briefcase.

April 09, 2007 07:54:55 GMT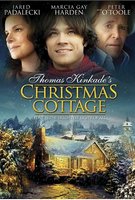 Going back into the big screen after his last film stint in "", has smoothly signed in to join in highlighting "The Christmas Cottage", Lionsgate and the Firm's partly biographical feature about renowned painter Thomas Kinkade.

Based on the painting made by Kinkade, the flick presents a story of how a small community and an aging mentor come to the aid of a family to save the only home they have ever known, along the way teaching a young man the meaning of love, friendship, and what it means to be a true artist.

April 09, 2007 07:22:26 GMT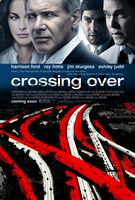 Building up an A-list lineup of cast, The Weinstein Company has picked up , , and to all make appearances in its new immigration drama "", Variety has reported.

Described as the "Traffic of illegal immigration", the project presents intersecting storylines covering the controversial topic of immigration and those who will do anything to enter the States. Ford is billed as an enforcement agent who stages raids designed to corral illegals while Liotta will play a USCIS district adjudicator, a bureaucrat dealing with the problems of illegals.

April 09, 2007 06:51:22 GMT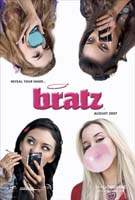 Taking surprising turn in his prolific acting career, has given his agreement to have a starring part in "", a live-action adaptation of the popular fashion doll line of Crystal Sky Pictures and MGA Entertainment production in association with Avi Arad Productions.

Set to hit theaters on August 10 this year through Lionsgate Films, the flick finds Logan Browning, , Skyler Shaye, and Nathalia Ramos as Sasha, Jade, Cloe, and Yasmin, respectively, who bond together over the ups and downs of adolescent life at Carry Nation High. Voight will portray the domineering principal whose daughter Meredith, played by , is responsible for the pressures of disparate cliques at the school.