March 28, 2007 08:31:54 GMT
Gliding quite smoothly to her next directing vehicle, New Zealand-born filmmaker Niki Caro is on duty to helm as well as write for a dramatic feature entitled "", which will be produced under Warner Bros. Pictures banner.

An adaptation of Ken Dornstein's memoir of the same name, the picture concerns the story of the author's older brother David, who died with other 269 passengers in the 1988 Pan Am Flight 103 airline terrorist bombing over Lockerbie, Scotland. It will also follow Dornstein as he learns more about David and comes to terms with the tragedy after discovering hundreds of thousands of words his writer brother left behind.

March 28, 2007 08:02:05 GMT
Collecting the votes from its readers, Britain's biggest selling film magazine Empire has finally listed out the honorees of its Empire Awards of which ceremony was held in London for the twelfth time.

Based on the votes, collected from over 50,000 people, the magazine proudly gave the top prize of Best Film to latest installment of 007 series "", in the meantime also named stars and the Best Actor and Best Female Newcomer, respectively.

March 28, 2007 07:17:52 GMT
Stellar names keep flowing down for "" despite its burgeoning list of cast lineup. Following recent inclusions of and , Exodus Film Group has smoothly had and onboard to lend their voices to its CG-animated feature.

Cusack reportedly will replace to voice the titular character, a hunch-backed assistant to a mad scientist named Dr. Glickenstein. Meanwhile Hayes is billed to fill the voice of Brian the Brain, a brain in a jar who is one of Igor's sidekicks and inventions.

March 28, 2007 06:37:20 GMT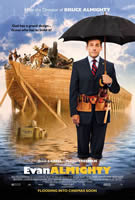 Slated to give a sneak peek of its anticipated comedy "", Universal Pictures has delightfully revealed that the trailer for the picture will make its debut on small screen this Thursday, March 29, 2007.

The clip will come up on NBC during the marathon of the network's hit series "The Office" called "Night at the Office" event. Multiple episodes of the show have been scheduled to air over the course of the evening's prime time on 8 pm - 11 pm Eastern/Pacific or 7 pm - 10 pm Central.

March 28, 2007 06:06:17 GMT
After recent good news saying Rogue Pictures has taken distribution rights to "", now comes a gloomy tidbit that no doubt will bring surprise to or probably raise various reactions from the fans of Konami's "Castlevania" videogame series, from which the flick is adapted.

According to DeadCentral.com, director Paul W.S. Anderson has shockingly decided to quit the flick without clear reasons and has shifted his attention to work on his other project of "Deathrace 3000" instead. It is very surprising indeed since the action filmmaker was previously noticed to be very enthusiastic about developing the movie, having planned to film it in the Transylvanian region of Romania by fall or winter.

March 28, 2007 03:10:06 GMT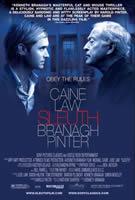 Kenneth Branagh needs not worry anymore about the future of his latest directorial work "." The Hollywood Reporter has delightfully brought in good news that Paramount Pictures has finally obtained the rights to distribute the flick overseas in the U.K., Australia, New Zealand, and South Africa regions.

An updated version of the 1972 thriller classic which was made based on Anthony Shaffer's Tony Award-winning play, the movie presents the story of an down-on-his-luck actor who matches wits with a wealthy writer after being found out to get involved in an affair with the man's wife. plays the out-of-work actor while portrays the betrayed husband.

March 28, 2007 03:08:39 GMT
Is it possible to see the "Once Upon a Time in Mexico" duo of and take part in the "Sin City" franchise? To helmer Robert Rodriguez, who directs all the movies, the answer could simply be 'yes.'

In an interview about two future adaptations of the Frank Miller popular graphic novel held by MTV, the famed filmmaker has hinted that "" will likely be made based on "Hell and Back" storyline while revealing to have Depp in mind to assume the lead role of Wallace in the project.

March 28, 2007 02:46:21 GMT
Apparently talks about "Bond 22" never run out of words following the speculations on being considered as a new Bond girl. British newspaper The Guardian has brought in tidbits that the project may head back to Prague as representatives of the country's Barrandov Studios, where part of "" was shot, has reportedly been in talks with Sony Pictures and MGM to get it filmed at its pit.

In attaining the goal, however, the company has first to face tough competition from UK's Pinewood Studios which appears to be very determined in winning the series back after last year's fire incident. According to Guardian, "Pinewood's famed 007 stage has been rebuilt after it was destroyed by fire last July and now offers even more extensive facilities than before."

March 28, 2007 02:37:11 GMT
Striving to bounce back after getting stumbled on the disappointing result of "", Darren Aronofsky is in negotiations to helm boxing drama "" which is currently being set up at Paramount Pictures, Variety has learned.

Based on the life account of Boston boxer "Irish" Micky Ward, the picture takes focus on his rise to the Light Welterweight world championship with the help of his trainer who is also his down-and-out half-brother Dickie Eklund. "" stars and have both been poised to topline the flick as Ward and Eklund, respectively.

March 27, 2007 09:31:26 GMT
Slated to provoke good laughs from moviegoers, and have both agreed to team up in highlighting a romantic comedy feature entitled "Ghost Town (2009)", The Hollywood Reporter has revealed.

A DreamWorks Pictures production, the picture concerns a dentist who dies briefly during routine dental surgery and gains the ability to see dead people who ask him for help in contacting the living.

March 27, 2007 08:29:48 GMT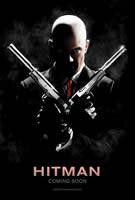 Begin to line up names following the inclusions of and Dougray Scott, the filmmakers of "" have successfully enticed the likes of , , Ulrich Thomsen, and Michael Offei to gather together in the film's cast, Variety has learned.

Adapted from the Eidos popular video game, the thriller finds Olyphant assuming the role of Agent 47 who is hired by a group dubbed "The Agency" to kill targets for cash. Things, however, go awry for him as he later ends up being chased by Interpol and the Russian military as well as Scott's character.

March 27, 2007 07:55:57 GMT
Known to have brilliantly portrayed real figures on the big screen as seen in "Rob Roy" and "Schindler's List", is about to carry it out once again in his next project.

The Academy Award-nominated actor is being poised to topline a biopic of Reverend Ian Paisley, a senior politician and church leader from Northern Ireland who is also noted to be an outspoken critic of the Roman Catholic faith. Neeson himself has been noticed expressing his admiration to the man whose sermon he often hears.

March 27, 2007 07:07:06 GMT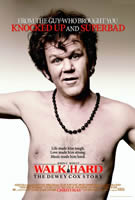 No stranger to Hollywood as he previously appeared in few movies, singer is on the way to jump into the big screen one more time. ' lead vocalist and guitarist reportedly will make a cameo appearance as in Columbia Pictures' musical biopic parody "Walk Hard."

Toplined by , the flick sees the actor play a fictional musician with shades of Roy Orbison and named Dewey Cox whose professional and personal ups and downs become the center of the story. Also starring are funnyman , SNL member , and "The Office" star who is said to portray a June Carter Cash-like love interest for Cox.

March 27, 2007 06:27:57 GMT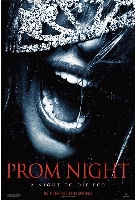 Ready to construct memorable onscreen team with , of "The Wire" fame has landed deals to join the Tampa-born actress in "", which is set to be produced under Original Films banner for Screen Gems to distribute.

A remake of the 1980 slasher classic directed by Paul Lynch, the project revolves around a group of youth who are stalked by a masked killer at their high school dance. Here Elba will portray a police detective with names like Brianne Davis, , and Hugh Scott also taking roles.

March 27, 2007 04:52:36 GMT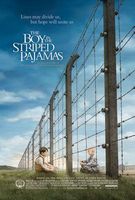 Seems to have no shortage of offers for this year, has given her agreement to take starring part in Holocaust-prestige feature "" for Miramax Films.

An adaptation of the best-selling novel by Irish writer John Boyne, the dramatic flick focuses on a boy from a German family moving into Auschwitz who befriends a kid from the town's concentration camp. It is said that Farmiga will be billed as the German boy's mother, who grows horrified as she begins to know the truth about the camp.