February 15, 2007 09:42:38 GMT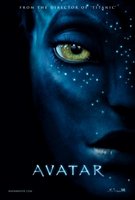 Good news has come from James Cameron regarding his ambitious project "." On his way back from filming three days of live action work in Kauai for the flick, the famed filmmaker eagerly gave Ain't It Cool News an update of the movie's cast.

The Oscar-winning director happily confirmed that Wes Studi, , , Joel David Moore, , and have all been included in the lineup with Weaver playing a character named Grace. Already submitted to the list were and who portray Jake Sully and Neytiri, respectively.

February 15, 2007 09:10:21 GMT
There's more to come from for the years ahead for sure. Variety has learned that the funnyman has been plotted to topline a comedic feature titled "" of which script has successfully been purchased by Fox Atomic.

No details yet on the film's plot except that it will focus on a love triangle, but it is confirmed that Robbie Brenner and John Davis are both set to executive produce. Meanwhile, seating as producers are Principato Young Entertainment's Peter Principato and Paul Young plus Arnett, who also helped developing the script written by duo Mike Lisbe and Nate Reger.

February 15, 2007 08:40:50 GMT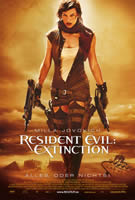 Well, sure horror fans are being spoilt this time as the trailers of two highly anticipated horror flicks are coming this week.

It is reported that new trailers of both "" and "" will appear in theaters in front of the screening of "" on Friday, February 16, 2007. That of the latter's can first be viewed on the web at Yahoo! Movies tonight while the former's is expected to be available online shortly as well.

February 15, 2007 08:09:05 GMT
The list of film productions handles keeps growing on and on. After those like "" and "", the versatile actor has added one more into the lineup, only this time it turns out to be an animated feature.

According to TMZ.com, Depp is poised to both produce and voice the main character of "", a project based on four of Charles Bukowski's short stories. The flick actually had been in the works for a while under the title "The Way the Dead Love" with Bruce Wagner penning the script yet Depp is likely to present a different version of the film instead.

February 15, 2007 07:03:40 GMT
Confident in bringing noted people's lives onscreen, Universal Pictures is aiming to develop a big screen feature about Milli Vanilli, the famous singing duo comprised of Fabrice Morvan and Rob Pilatus who then were exposed to be frauds, Variety has revealed.

In working on the project, the studio has already pointed Jeff Nathanson to both write and direct with Kathleen Kennedy producing. Nathanson, known as the writer for "Catch Me If You Can", reportedly has obtained corporation of Morvan as well as the estate of Pilatus, who passed away in 1998.

February 15, 2007 04:51:14 GMT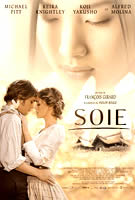 Not hesitant to totally go into her character, is putting her clothes off for her role in "", one of her upcoming big screen features set to open in theaters this year on August 13.

According to the test screenings, the beauty gets naked in a couple of scenes of the film, including a love scene while going to be seen topless for several times. This is not the first time the actress being spotted nude on screen as she previously exposed her body in some of her films like "", "", and "."

February 15, 2007 04:06:31 GMT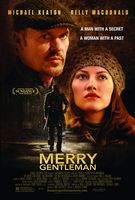 Apparently not content with just being an actor, is all set to spark another career in entertainment field. The "" star reportedly will take position behind the camera for the first time in an indie drama feature titled "."

Keaton, on the other side, will also have a starring role here, accompanied by newcomer Keith Kupferer, who recently appeared in 's acting vehicle "." Production is due to start in Chicago on March 6 with expectation to wrap up by mid April.

February 14, 2007 09:35:24 GMT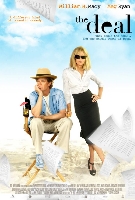 Appears to be keen in expanding her acting resume, has reportedly signed on to star opposite in "", which is said to be a passion project for Macy who has spent the last two years raising the almost $8 million budget with all non-Hollywood investors.

Here Ryan replaces who is no longer included in the cast, repeating the same step she made in "Homeland Security" which saw her take over the role left by . Filming is slated to start on March 26 in Cape Town, South Africa, not in Bucharest, Romania as previously reported back in August 2006.

February 14, 2007 08:56:22 GMT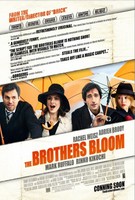 Completing the main cast in "", has reached agreement to take starring part in the flick as the older brother in a veteran conman team who becomes the center of the film's story.

Playing the younger one is while and will portray a mysterious millionaire and the brothers' secretive accomplice, respectively. Production starts on March 19 this year around twelve countries in Asia and Europe with Rian Johnson directing as well as penning the script.

February 14, 2007 08:08:18 GMT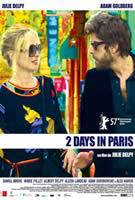 Encountering the same experience as "" did, rom-com flick "" has also been picked up to be distributed in North America region. The Hollywood Reporter revealed that Samuel Goldwyn Films and Netflix's Red Envelope Entertainment have satisfyingly obtained the rights to bring it to theaters this summer.

Set over a 48-hour period in Paris, the movie concerns a neurotic couple whose two-year relationship is put in test when the girl takes along her boyfriend to her home in Paris, France where he has unexpected encounters with her ex-boyfriends and unfriendly parents.

February 14, 2007 07:27:05 GMT
The two striking hunks from "" are back, only they are brothers now.

Yes, and are both positive to highlight a biopic titled "" as boxer "Irish" Mickey Ward and his trainer brother Dick Eklund, respectively.

February 14, 2007 06:35:53 GMT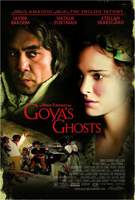 Soon "" will haunt every theater in North America. The Milos Forman-directed drama has already been poised to come out this summer under Samuel Goldwyn Films banner following the company's acquisition to the film's distribution rights.

"'Ghosts' is a love story and a violent political story and a wonderful woman's story about a fascinating period in history and the effect of the Inquisition's lives as seen through the eyes of Goya," Samuel Goldwyn Jr., CEO of Samuel Goldwyn Films, remarked. "I wish every film we had was as good as this."

February 14, 2007 04:55:29 GMT
Ending the mystery on the release of the last film of , "Illegal Aliens", Edgewood Productions and MTI Home Video finally have picked up May as the right time to launch the movie on DVD, a representative for MTI announced yesterday, February 13.

According to the spokesman, both companies actually had settled on the date before Smith's untimely passing last week with MTI having submitted the film to retailers for sale this coming spring about a week and a half before the actress' death. Smith was even said to have plan to take part in a publicity campaign for the flick.

February 14, 2007 04:21:11 GMT
Partnering with Netflix, Inc.'s division Red Envelope Entertainment, has eagerly signed himself to executive produce a documentary exploring and celebrating the life and career of the legendary recording artist and concert performer, , Netflix itself has officially announced.

"The coming together of Tony Bennett and Clint Eastwood -- two enduring and iconic figures in the world of American entertainment -- is a cultural flashpoint," Netflix chief content officer Ted Sarandos commented. "Netflix spearheading this prestigious project showcases our abilities to bring unique content to our subscribers and, in this case, a global audience."

February 14, 2007 03:19:23 GMT
Back in business with Warner Bros. Pictures after toplining its "" and "", is set to be the leadstar in the studio's new project "", an adaptation of the Kurt Eichenwald book.

Warner is currently finalizing a rights deal on the book, which tells about the collapse of Enron Corporation from the author's view. Meanwhile, "" scribe Sheldon Turner has been appointed to work on the screenplay.