News
>
Music News
March 06, 2006 09:35:49 GMT
As their spring tour date draws nearer, rock bands and set to bring total satisfaction to their fans as they have decided to run the tour for over one month, starting from March 22 at the Memorial Coliseum in Portland, Oregon until April 28 at the Pacific Coliseum in Vancouver, Canada. What's more is that the agents for both groups have intended to keep ticket prices low besides to offer general admission seating whenever possible. "We didn't want to double the price even though it's double the headliners," said Trey Many, Death Cab for Cutie's agent. "I think the lowest price is about $28, but the highest is only $40. We also wanted the fans to get up close to the stage, and in most cases, we have a GA (general admission) floor." Guess that would be such a great news for all fans of both bands then.



News
>
Movie News
March 06, 2006 09:22:50 GMT

It is the second week in a row that "" stays at the 1st position in the North America box office. Taking in $13 million in ticket sales, the drama comedy genre bringing its gross to $48 million. Debuted at 2nd position is "," which raked in $11.7 million.

Disney's adventure movie "" is at No. 3 with $10.3 million, ahead of "" at No. 4 with $9 million. "," a mermaid fantasy targeted at young girls, opens at No. 5 with $7.5 million, while the remake of "" downs to 6th place with just $7.5 million.

News
>
Celebrity Gossip
March 06, 2006 07:57:09 GMT
All hailed from Texas with talent and full dedication, , , JoBeth Williams, and this time will receive honor at the sixth annual Texas Film Hall of Fame Awards slated to be held on March 10 for their contributions to films. Lovett, as announced by the Austin Film Society, will be presented the AMD Live Soundtrack Award for his work in the soundtrack of "Dr. T and the Women" also in his 2003 album, "Smile", which contains his cover version of various soundtracks.

Still at the same event, Memphis native will be the representative to accept the Frontier Award on behalf of the 1971 Texas movie "The Last Picture Show" which revolves around an isolated West Texas town and its lonely inhabitants.

News
>
Movie News
March 06, 2006 06:53:56 GMT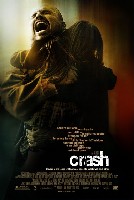 "", the drama mystery film centers on the race relations that has captivated Hollywood, is proven good and even more a worth to be seen one. The film has on Sunday March 5th, 2006 during the 78th annual Academy Awards seized the Best Film honor over the heavy weight nominees, which include "", "", "", and "".

Despite such fact, the heavily favored gay romance "Brokeback Mountain" still is a big winner at the event. Being nominated for four categories, including that for Cinematography and Achievement in Directing, the movie wins three which are Best Director for Ang Lee, Best Adapted Screenplay, and Music. "I just had to do it. It told me so much about what love is about," Lee revealed on why he wanted to direct "Brokeback Mountain."

News
>
Movie News
March 06, 2006 05:42:54 GMT
Is one among the three nominees vie for Animated Feature Oscar, "" beats off the strong contenders "" and "" to bring home the prestigious award.

Meanwhile, "" which is up for six nominations all at once only wins three mainly for Achievement In Costume Design, Cinematography, and Art Direction. The giant ape "" in chain wins three from the four categories it is nominated, they are Achievement In Sound Editing, Sound Mixing, and Visual Effects.

News
>
Celebrity Gossip
March 06, 2006 04:23:58 GMT
The 78th annual Academy Awards has just over. And there we have as the Best Actress Oscar at the prestigious event for her role as 's wife in "." "Oh my goodness, I never thought I would be up here in my whole life," Reese commented on her winning.

Also bringing home the prestigious award is , mainly for Best Actor category thanks to his portrayal in "." Receiving the award, the star said he was "overwhelmed" while at the same time also paid tribute to his mother saying "Be proud mum, because I'm proud of you."

News
>
Celebrity Gossip
March 06, 2006 04:13:58 GMT
should be glad that she has become one of the 78th Oscar winners. The actress has won the Supporting-Actress Academy Award on Sunday March 5th, 2006 for her performance as a determined social activist in "." "To come to the Oscars for the first time and be seven months pregnant is quite a thing!" Weisz said expressing her double happiness.

Paired with her to bring home the Best Supporting Actor award is for his portrayal in "". As if he was still surprised with the winning, the star commented "I didn't really work on anything (ie speech) because I thought there were four others who were going to win, so... strange."

News
>
Movie News
March 06, 2006 03:47:37 GMT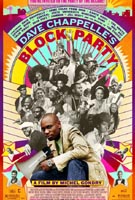 Fans of R&B and hip-hop music should be delighted to watch "." Depicting the situation in rehearsals and backstage, this documentary about 's dream concert features some of the most gifted and socially conscious hip-hop and R&B artists, among others , , , , , , plus Big Daddy Kane. And all appear in his show held on a corner in Bedford-Stuyvesant.

"Block Party" begins with Chappelle goes around to offer some golden tickets to the party days before the show to random citizens and acquaintances which include a convenience-store owner and a couple of probation officers while also invites the Central State University marching band to join the musical lineup. Directed by Michel Gondry, the docu also shows the scenes in which he delivers a megaphone-amped party invitation to "the Huxtables" of "Cosby Show" fame and clowns with neighborhood kids as he passes through a street of Brooklyn townhouses.

News
>
Music News
March 06, 2006 02:34:47 GMT
Persistently working on her new solo album after the release of her first one, "America's Sweetheart", in 2004, delightfully has come to her second set of demos for this sophomore effort. In the process, the singer admitted that she has drawn inspiration from veteran musician . "I'm listening exclusively to (Bob Dylan's) 'Blood on the Tracks,' so that's where I'm kind of going," she said.

Writing much of her material on her own, Love has taken to be her co-writer with Linda Perry as the album's producer. There is no clear statement yet whether the upcoming record will come out under Virgin or not. "We're thinking about all that," Love's manager, Peter Asher, commented. "All label options are open to us."

News
>
Celebrity Gossip
March 06, 2006 02:29:59 GMT
The prosecutor is simply indentified as "Jane Doe." She's the woman who claimed to be involved in the sex tape showing and with several strippers. She has on Thursday March 2nd filed lawsuit in Miami, seeking to prevent sale of the video and asking for unspecified damages, alleging she's suffered emotional distress.

"For all purposes, she is the star of the females in the video," the lawsuit said. Further, the woman also said that she believed the video would remain in Stapp's private possession, while he deliberately made a clip from the video turned up on the Internet to lift up the sales of his solo album. Well, let's see how the case is going on.

News
>
Celebrity Gossip
March 06, 2006 02:10:44 GMT
The 78th annual Academy Awards are live on ABC from Hollywood's Kodak Theatre. Here's a sneak peak on some of its winners. won one from the several categories he was nominated for, and it happened to be Best Supporting Actor thanks to his portrayal in "."

Won the Visual Effects award was "," and chosen as the Animated Feature was "". In the meantime, the Short Film (Live Action) prize was given to "Six Shooter", while "The Moon and the Son: An Imagined Conversation" won the Short Film (Animated) category.