October 12, 2007 02:54:49 GMT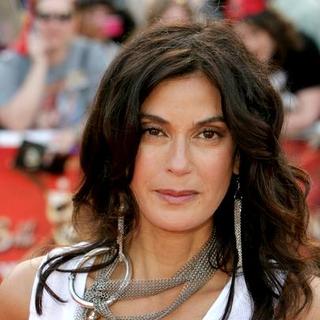 The fourth season of ABC's "Desperate Housewives," where is starring in as one of the main cast, has been premiered since September 30th, and now the mother of one has something else to do which is writing.

The actress has confirmed she's working on a new book, a follow up to her successful 2006 novel "Burnt Toast: And Other Philosophies of Life."

October 12, 2007 02:19:07 GMT

Momma scored minor winning on her long tiring custody battle with former husband . Could we say finally? Not yet I think.

The pop singer was on Thursday October 11th granted one overnight stay with her sons, Sean Preston and Jayden James, per week following her emergency request that the court let her to have overnight visitations with them. She, moreover, also requested that her mother, Lynne Spears, becomes the required court-appointed monitor.

October 12, 2007 01:50:24 GMT
is innocent. The actor has been cleared of assault charge, stemmed from an incident with a paparazzo outside of his west London home back in September.

Law was accused to have allegedly tried to grab the photographer's camera outside his house in the plush Maida Vale district on September 4th. He then went voluntarily to Marylebone Police Station in central London after the incident and was released on police bail.

October 11, 2007 09:26:59 GMT

Alex Turner of Sheffield band has sparked rumors he's dating TV presenter after they were spotted walking hand-in-hand and kissing following Monday night's Q Awards, where his music group won an award for the category of the Best Act in the World Today.

According to the London Lite, Turner was meant to meet up with the rest of his bandmates at sushi restaurant Nobu after the ceremony but instead chose to meet up with Chung.

October 11, 2007 08:56:08 GMT

Liam Gallagher heading for the altar. The frontman is set to wed longtime girlfriend and son's mother, , later this month.

According to WENN, an insider tells UK newspaper the Daily Express that "Liam and Nicole are registered for a service in Marylebone" on October 26th.

October 11, 2007 08:16:07 GMT

Get ready people for is back. Not to the red carpet, but the young actress is back to work and has landed another gig. She's been tapped as the new spokesmodel for "Red by Marc Ecko," a contemporary young women's apparel and footwear collection.

Concerning her tapping, the "High School Musical" star will thus be featured in the fall and holiday 2007 and spring 2008 ad campaigns.

October 11, 2007 07:54:38 GMT

Newly daddy has one more predicate to attach besides that of NFL quarterback. It's Stetson man.

The father of one has been signed as the new face of , due to which he will appear in stores nationwide in time for the 2007 holiday season.

October 11, 2007 06:46:00 GMT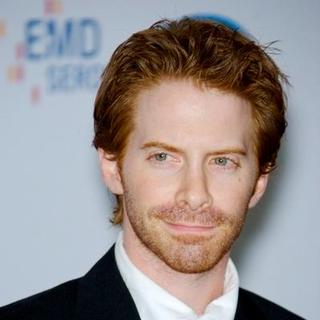 Already has a full plate on his agenda, is slated to guest star on ABC's hit medical drama "Grey's Anatomy."

The actor reportedly will have a two-episode arc as a patient on "Grey's Anatomy" and is said to be very excited about having a starring role on one of his favorite shows.

October 11, 2007 06:16:11 GMT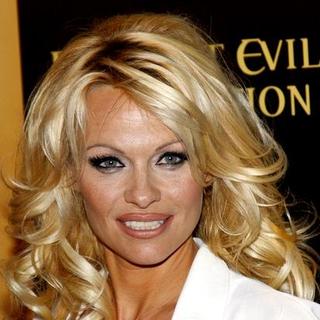 Can't say no to marriage, is now sperminated, again.

The former "Baywatch" actress is two months pregnant with new hubby Rick Solomon's baby, it has been reported.

October 11, 2007 04:01:40 GMT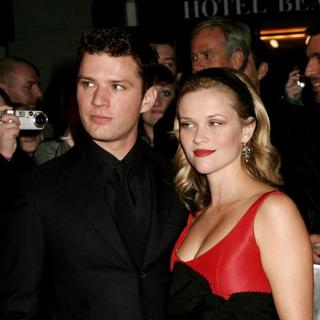 Hollywood once golden couple and are officially single again in the eyes of the law by the time the Los Angeles Superior Court officially terminated their union Friday October 5th. View the court documents .

Witherspoon and Phillippe first met when a mutual friend brought the actor to her 21st-birthday party. They married in June 1999 and had since then had two children together, daughter Ava Elizabeth Phillippe and son Deacon Phillippe.

October 11, 2007 03:22:27 GMT

An Academy Award-winning actress and former fashion model, is the next celebrity after the likes of , , and , to be named by Esquire magazine as its Sexiest Woman Alive.

Bestowed its annual honor on the actress on Wednesday October 10th, Esquire articles editor Ryan D'Agostino gave his compliment, saying Theron "combines unbelievable beauty with a smart mind and this attitude like she's almost one of the guys, like you could hang out and have a beer with, and all of that adds up to sexy."

October 11, 2007 02:49:57 GMT
Going against public reports that he had heart attack, the latest report tells that comes in denial and has set the record straight on that matter.

The singer has on Wednesday October 10th denied that he had a mild heart attack, something his attorney Phaedra Parks said he had suffered from on Tuesday night October 9th in Los Angeles.

October 11, 2007 02:11:59 GMT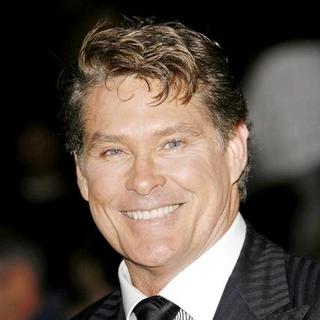 Concerning his being rushed to hospital Tuesday October 9th, TMZ.com reported that was treated for alcohol poisoning.

The Website cited sources who said Hasselhoff checked himself into Cedars-Sinai Hospital in Los Angeles Tuesday after a drinking binge. He was released the next day October 10th.

October 11, 2007 01:38:45 GMT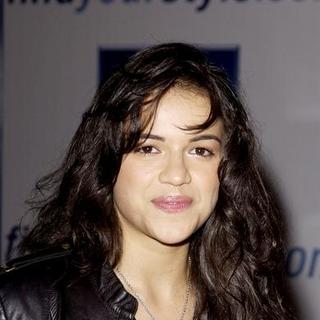 "Lost" star will be soon 'lost' in jail. The actress has on Wednesday October 10th sentenced to six months in jail for failing to complete the community service and alcohol monitoring required by her probation sentence.

"Admitted violation of her probation by failing to provide proof of community service and by consuming alcohol three times while wearing an alcohol monitoring device," Superior Court Judge Daviann L. Mitchell ordered that Rodriguez is not to be released to "work furlough or electronic monitoring and is not to be granted early release."

October 10, 2007 08:48:15 GMT
Already having a full plate on his agenda, took time Tuesday October 9th to announce the launch of The Common Ground Foundation Inc., which is a San Francisco based global initiative aimed to help develop and empower urban youth via education.

The foundation, which came to fruition after several years of planning, will also support AIDS/HIV prevention programs targeting youth in American and African communities.