August 15, 2007 04:43:22 GMT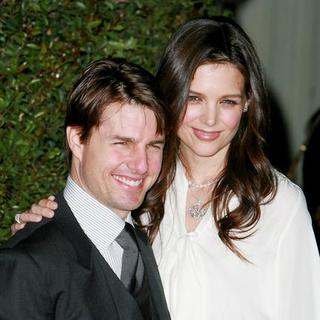 She hasn't even had her 2nd birthday, but Suri Cruise already steps her feet on the line of popularity. The beloved daughter of celebrity couple and has been signed to be the new face of Baby GAP.

Poppa Tom and momma Kate reportedly have been offered a lucrative deal to have their baby daughter fronts the clothing chain's upcoming campaign. No official confirmation just yet from the parents concerning the report.

August 15, 2007 03:56:57 GMT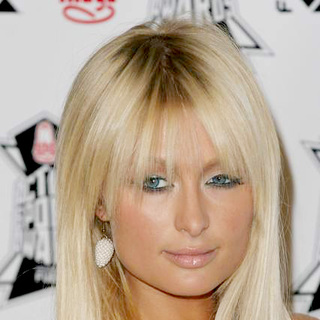 is moving out from her old nest and heading for the new one. The hotel heiress has just had her Hollywood Hills home sold for $4.25 million after just 10 days put it on the market.

The 1926 Spanish-style house reportedly boasts 4 bedrooms, 3 1/2 bathrooms, an a separate guest quarter and office, with one bedroom was converted into the "ultimate closet." Paris bought the mansion in 2004 for US$2.9 million.

August 15, 2007 03:02:51 GMT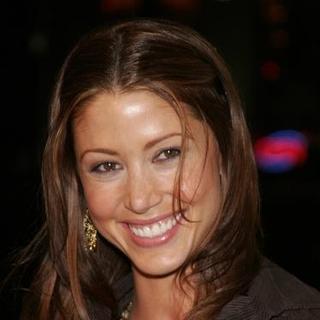 An actress and former fashion model, is not good at all at cooking. Yet, the beauty best known for her portrayal as Nadia in the hit movie "American Pie" (1999), is willing to improve her cooking skills, thus has signed on for the reality TV show "Hell's Kitchen".

"I'm a horrible cook because I always try to do it with oil, no butter - no flavor," the actress revealed. "Nobody else will ever eat it. My housekeeper now cooks."

August 15, 2007 02:18:08 GMT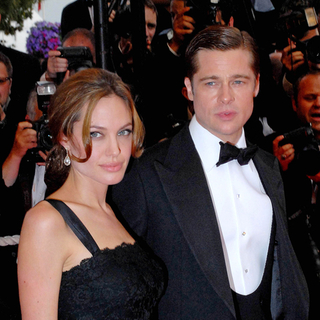 One, two, three, and the fourth one is on its way. Talk is heating up that and are keen to expand their clan with another child, supposedly a baby girl from Ethiopia. The celebrity couple is said to have been planning to visit the country November later this year to seek another child.

Sources close to the couple said Brangelina hope that another adoption will shore up their relationship as well as helping Zahara, the Ethiopian girl they adopted two years ago, feels more connected to the rest of the family.

August 14, 2007 09:47:49 GMT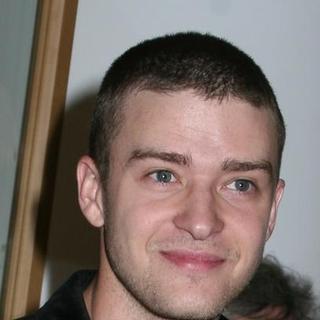 It seems the romance between and girlfriend is getting even more serious as the singer reportedly has asked the movie beauty to move in with him.

A source in the know tells Life and Style magazine the star couple who has been dating for about eight months will start living together as soon as Justin completes his world tour next month. "They think it's the next logical step," the source was quoted as saying.

August 14, 2007 04:51:38 GMT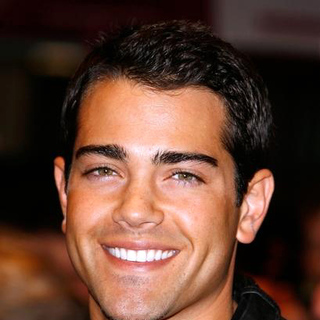 Contrary to media reports, isn't well over ex-boyfriend . Amid rumors the songbird already moves on from her split with the "Desperate Housewives" star and is back on the dating saddle again, photos of them getting together made their ways to the internet thus prompted speculation the former couple is back together.

Nadine and Metcalfe were both spotted having a romantic dinner together at One Sunset restaurant in Hollywood last week. "The chemistry between them was sizzling - they looked like a couple in love and like they were having a really good time," the Mirror quoted a source as saying.

August 14, 2007 03:32:39 GMT

This just in. The Victoria's Secret Fashion Show is coming back. So you better mark your calendar, or else you'll miss the best show ever.

and both joined Victoria's Secret president and CEO Sharen Tuney on Monday August 13th at the New York Stock Exchange on Wall Street to announce the Victoria's Secret Fashion Show special for this year.

August 14, 2007 02:59:18 GMT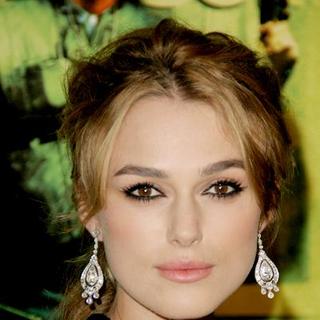 An Academy-Award nominated actress, has become the next ideal pick for Chanel to become the next face of its Coco Mademoiselle perfume ad. It is her "natural flaws" that inspired the fashion house to have the movie beauty as its new face.

"For me, Keira embodied perfection itself. She was remarkable without any kind of decoration. And I thought that if this is how she was bare, then I could imagine how wonderful she would be embellished," Jacques Helleu, the artistic director of the fashion house, said in a statement.

August 14, 2007 02:18:54 GMT

Matt Leinart, the football quarterback (QB) for the Arizona Cardinals of the National Football League, has reached custody deal with ex-girlfriend Brynn Cameron over their 10-month-old son Cole Cameron Leinart.

Speaking on that encounter, lawyer for Cameron said "Yes, I can confirm that" an agreement was reached. Details were disclosed to Los Angeles Superior Court Judge Rudolph A. Diaz during a closed session that lasted less than 10 minutes, the attorney added.

August 13, 2007 06:08:34 GMT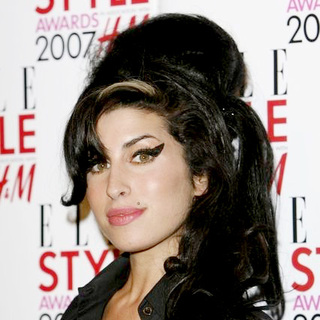 Instead of singing, would like to speak out this time on. The troubled singer addressed her collapse which caused her to be hospitalized earlier this week, claiming the unfortunate as "one of the most terrifying moments of my life."

Amy was admitted to London's University College London Hospital on Wednesday morning August 8th in what her representative said for "exhaustion." Nevertheless, rumors are mounting that her recent hospital emergency visit was not due to "severe exhaustion," but a huge drug and booze overdose.

August 13, 2007 04:56:39 GMT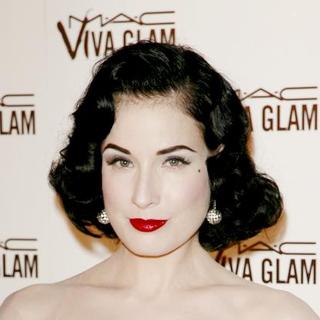 adding one more list into her career resume beside that of burlesque artist, model and actress. The sexy star has been recruited to be the face of lingerie retailer "Frederick's of Hollywood"'s holiday ad campaign.

Being tapped to appear in its Pin-Up Parade brochure commercials, Dita reportedly will help the store advertise new styles inspired by vintage lingerie items worn by "glamor goddesses and dream dames" of old.

August 13, 2007 04:26:28 GMT

After all the legal matters surrounding and her now former husband , it's now the turn of her personal assistant, Alli Sims. The PA and cousin of Spears was served with a deposition subpoena, being asked to testify on the star's parenting skills.

K-Fed's attorney Mark Vincent Kaplan had Sims served with a deposition subpoena in Los Angeles at 2:30 a.m. on Sunday August 12th to testify about Spears' parenting skills concerning the former couple's custody battle of sons Sean Preston and Jayden James. He said the subpoena was delivered to Sims because she was "believed to have relevant information," but declined to discuss what she would be asked. It is yet unknown if the testimony was connected to the child custody hearing scheduled for August 14th.

August 13, 2007 03:51:57 GMT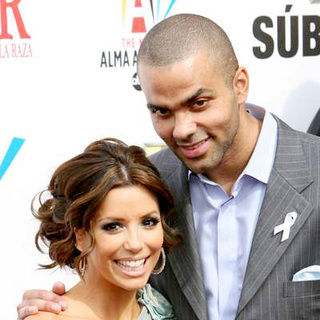 It's been a month that tied the knot with husband . And they are talking babies already. The couple who wed on July 7th said they would love to have kids and they would like their children trilingual.

"We will definitely do that, absolutely, absolutely!" the no longer "Desperate Housewife" told People Saturday August 11th at a fund-raiser for Padres Contra El Cancer (Parents Against Cancer), which helps Latina children with cancer and their families, took place at the premiere of the Nickelodeon show Go, Diego, Go Live! The Great Jaguar Rescue at the Kodak Theater in Hollywood.

August 13, 2007 02:46:57 GMT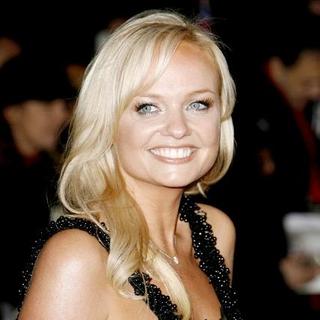 Baby Spice is now a mother. , the former Spice Girl, gave birth to a baby boy Friday August 10th.

The newlyborn, named Beau, was born at London's Portland Hospital at 11:12 a.m. and weighed a healthy 7 lbs., 15oz, the singer's representative Alan Edwards said in a statement.

August 13, 2007 02:24:39 GMT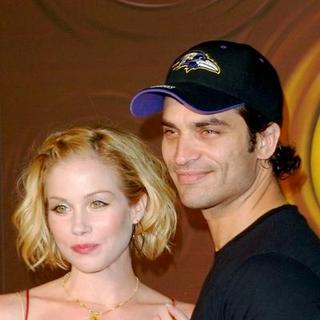 It's official. and hubby Johnathon Schaech enjoying their single status in the eyes of the law as they on Friday August 10th had their divorce finalized.

The actress and her actor husband have officially parted ways a year and a half after he filed for divorce. A representative for the couple said their split was mutual, while court documents this week showed the 37-year-old actor cited irreconcilable differences as the cause for divorce proceedings.