September 25, 2009 02:27:37 GMT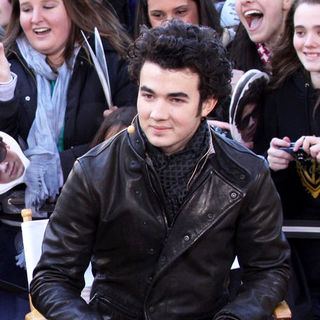 While wedding talks have been brewing, new report has just been brought forth by In Touch Weekly that has been asking his fiancee Danielle Deleasa to sign a pre-nuptial agreement just in case their marriage doesn't work. A legal team representing the oldest member of the pop trio reportedly is busy hashing out the terms that Danielle will be required to sign before marrying Kevin.

"Kevin sees Danielle as his soulmate, and he's very Christian, so he's not big on divorce. Nonetheless, he has millions to protect, so he's asked Danielle to sign a pre-nup," confirms an unnamed source. Possible terms for the reported pre-nuptial agreement are not disclosed though. Kevin and Danielle themselves also have not yet addressed the credibility of the story.

September 24, 2009 09:30:02 GMT

Rumor has it, and are dating. Multiple sources have been cited as claiming the alleged lovers were seen spending a lot of time together on Sunday night, September 20 at the HBO post-Emmy party.

"They were there to hang out together and stayed for hours until well after midnight. Kevin only left Hayden's side towards the end of the night when he wanted to chat with someone at another table," claims an onlooker. Besides, Hayden and Kevin reportedly were also spotted holding hands throughout the event.

September 24, 2009 07:08:34 GMT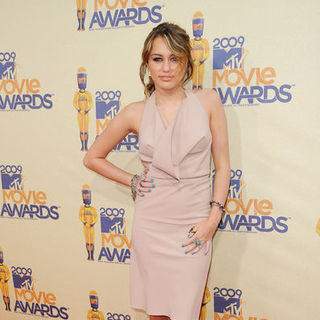 No verbal confirmation has been made by both and that they are dating, but a source has confirmed to E! News that "" co-stars indeed are a couple. The pair is said to have been dating for more than three months.

On Tuesday, September 22, Liam was spotted attending Miley's sold-out show at the Staples Center. He was spotted among concertgoers which included Miley's friends like and .

September 24, 2009 06:11:26 GMT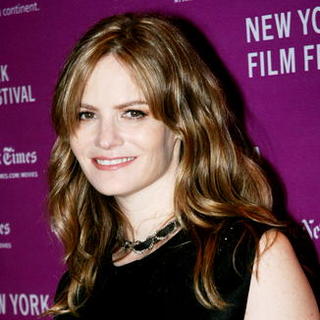 Actress and her writer-director husband Noah Baumbach are expecting their first child, National Enquirer reports. While neither of them has addressed the pregnancy news, the tabloid goes on reporting that Jennifer is due to give birth March next year.

"Having children is something they have wanted for some time. They are overjoyed with the news," National Enquirer quotes a source as saying. "Jennifer wanted to play it safe and not tell anyone until she was past the three-month mark. But now that she has reached that stage, she has been telling some of those close to her."

September 24, 2009 05:03:57 GMT

World champion professional dancer lends her famous face and curvy body for People for the Ethical Treatment of Animals (PETA)'s new anti-fur ad campaign. "I'd rather dance naked than wear fur," read the tagline that accompanies her naked shot.

Karina, who has just called off her engagement to her dancer fiance , admits in an interview with the organization that she stopped wearing fur after learning about what happens to animals who are killed for their skins. "I did wear fur, especially when I was little. But there are ways of being warm and being fashionable without being cruel," she confesses.

September 24, 2009 02:26:56 GMT
's former girlfriend Samantha Burke has given birth to the actor's child, a baby daughter. A representative for the actress-model confirms the news, telling Us Weekly the newborn infant named "Sophia arrived on September 22 and weighs in at 5lbs, 12oz" adding that "the baby and mom are doing wonderful."

Providing no word if Jude was present by Samantha's side while she was in labor, the representative simply reveals, "Samantha Burke is overwhelmed with joy at the arrival of her beautiful and healthy baby girl, Sophia." Jude himself has not yet addressed the baby news.

September 24, 2009 01:53:09 GMT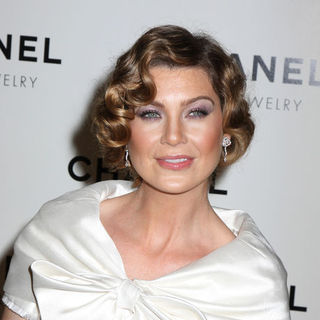 It's a baby girl for and her husband Chris Ivery. The Meredith Grey of ABC's TV series "" has given birth to a daughter last Tuesday, September 15 in Los Angeles. A representative for the actress has exclusively confirmed to that the newborn infant is named Stella Luna Pompeo Ivery.

Ellen Pompeo and Chris Ivery, who is a music producer, have been married since November 9, 2007. The screen beauty had her representative confirming in April this year that she and Chris were expecting their first child together.

September 23, 2009 09:53:17 GMT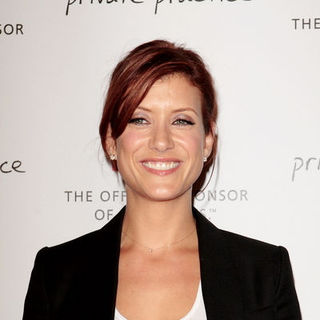 has moved on from her failed marriage to ex-husband Alex Young and found new love in Neil Andrea. She debuted her leading man during this year's Primetime Emmy Awards on Sunday, September 20.

Kate, as reported by People, introduced Neil to actor as her boyfriend while they were at the Architectural Digest greenroom during the annual awards gala. Moreover, Kate and Neil reportedly were spotted kissing later that day.

September 23, 2009 08:15:45 GMT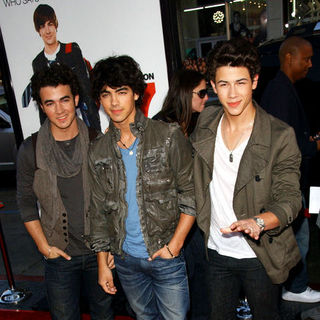 A wedding date has not yet been set by and his fiancee Danielle Deleasa, but brothers and have had in mind on what kind of bachelor party they will throw for their oldest brother. Speaking to People about the upcoming bash, Nick promises "It will be good, clean fun. We're going to have a good time with friends and family." Joe then chimes in, "It won't be in Vegas. Vegas is not really the ideal place. We are thinking somewhere even cooler and better."

Though so, neither Nick nor Joe is willing to name the date and venue for the planned bachelor party. "It's a big deal, but Kevin kind of has already planned it himself. He will give us suggestions on what he would like and we keep on trying to tell him no. We're like, 'You have no involvement in planning this. Just get ready to have a good time'," Nick reveals further. Joe then adds, "We're not going to let that happen. Nick and I are in charge and we have to remind Kevin that we'll take care of it."

September 23, 2009 06:53:47 GMT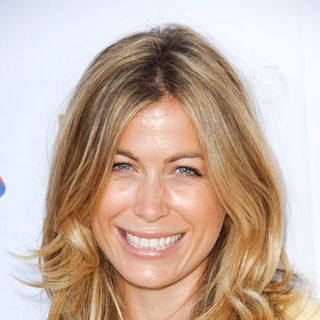 British actress is now a married woman. Speaking to People at the BAFTA LA's 7th Annual TV Tea Party, she confirmed her July wedding to screenwriter boyfriend Davey Holmes. "I got married six weeks ago," she said in a statement.

"It's just a sweet thing. I haven't got a better word for it. It's an enormous amount of sweetness," she went on recalling her nuptials. "I felt very unstressed on my wedding day. I'm very grateful for that ... spending the day on my own, being super quiet and happy and just puttering around doing my own thing."

September 23, 2009 03:34:37 GMT
On the heels of 's wedding confirmation, a number of details for her nearing big day have just been exposed. E! News has the wedding information from sources close to the reality TV star and her sports man boyfriend , ranging from the gifts registry to ring to guests invited to come.

According to the sources, Khloe and Lamar plan to invite about 250 guests to their nuptials, which will be staged late afternoon on Sunday, September 27 at the Bel-Air residence of music mogul Irving Azoff, who is a family friend of the Kardashians. The guests will include Khloe's sisters, and , and step-brother as well as Lamar's LA Lakers teammates, and several fellow E! personalities, like and Kathie Lee Gifford.

September 23, 2009 02:40:06 GMT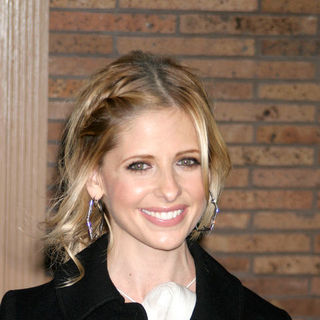 Celebrity couple, and , has welcomed the arrival of their first child, a baby girl, weekly publication People reports. A representative for the actress confirms the news, informing that daughter Charlotte Grace Prinze was born on Saturday, September 19.

The height and weight of the newborn infant are not disclosed though. The representative simply tells , "The family is over the moon."

September 23, 2009 01:34:44 GMT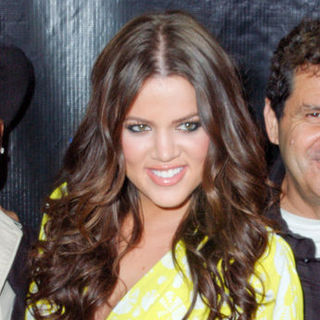 After days of chatter and speculation, has finally made the wedding talks official. The bride-to-be confirmed in a post on her Celebuzz blog on Tuesday, September 22 that she will wed her basketball player boyfriend this weekend.

"Hi dolls. I'm thrilled to finally be able to tell you that the news is true... Lamar and I are getting married on Sunday!!!" wrote the celebrity-socialite. "I couldn't be happier and I'm so excited that I can finally share the news with all of you."

September 22, 2009 08:30:32 GMT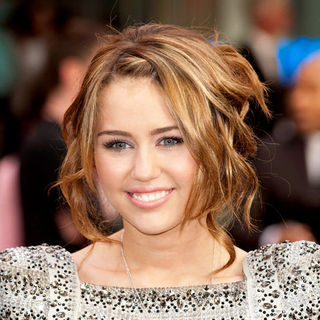 takes aim at paparazzi who always follow her whereabouts by writing a short post on her Twitter that read, "Being a paparatzi is the most DISGUISTING job imaginable." She goes on writing, "Being followed around by creepy photographers is NOT in the job description! YOU try being stuck inside cuz creepers are waiting for u."

Notwithstanding her rant, Miley was photographed smiling toward paparazzi as she made her way out of the City Wok in Studio City, Calif., after lunching with BFF Mandy Jiroux on Monday afternoon, September 21. The 16-year-old Disney star dressed casually during the outing, sporting a white top matched with black colored pants and a pair of black boots.

September 22, 2009 07:28:00 GMT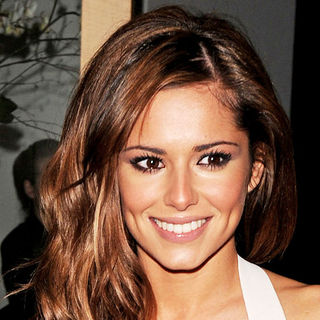 Singer has vowed to never bare her flesh for the camera. "There's nothing tasteful about some fruit covering your bits! Sometimes a beautiful dress is much more sexy than underwear. Have some class," she argues.

Cole, who topped FHM's annual list of 100 Sexiest Women in the World in 2009, also admits that she isn't anti plastic surgery but would rather not go under the knife. "I've got nothing against it. If someone hasn't got boobs and having them done is going to make them a happier, more confident person, then go for it," she explains.