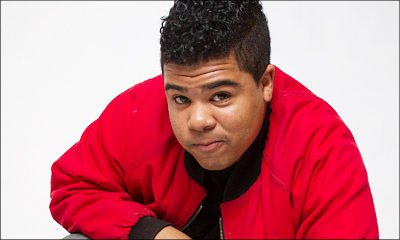 Makonnen Sheran, who performs under the moniker , partially owes his success to . His life totally changed after the Canadian superstar jumped on the remix to "Club Going Up on a Tuesday", a song from his 2014 self-titled EP.

The new version, which was retitled to simply "Tuesday", was first debuted by Drake back in early August. Receiving mostly positive reviews from music critics, the remix has reached No. 12 on Billboard Hot 100, No. 2 on Billboard's Hot R&B/Hip-Hop Songs and No. 1 on Hot R&B Songs.

Additionally, it's currently being nominated for Best Rap/Sung Collaboration at the upcoming Grammy Awards. It is pitted against "Blak Majik" ( and ), "The Monster" ( and ), "Studio" ( featuring BJ the Chicago Kid) and "Bound 2" ( and ) in the category.

Makonnen is now signed to Drake's OVO label. He insists that success doesn't significantly change his lifestyle. "People think that when you get famous you hang out with Drake every night at Il Mulino, and you hang out with all these fashion people, and people give you free clothes, and you party, and your drugs are free, and everything's just free, free, free. And you're rich! You're rich! You can drop twelve hundred on a bitch tonight. And I'm like, where do they do that at?" he commented on his current fame during a new interview with In Flex We Trust.

"Everybody thinks I'm Drake Junior right now and that I got a big-ass compound with a big-ass loft in Tribeca, and 's my neighbor, 'cause I'm 'Tuesday'," he added. "But I'm just a regular person. I'm a nobody. I'm just another kid that was laying in his room the other night, jackin' off, you know? Regular nobody s**t. And now, all of a sudden, it's like 'OMG! You're somebody!' And I'm like, who am I? 'Tuesday'? No. I'm just that kid that jacks off in his room."


© AceShowbiz.com
---
Previous Week »
Fall Out Boy
Makonnen Sheran, born in Los Angeles, California on June 13, 1989, is a rapper, singer, and producer who goes by I LOVE MAKONNEN. His mother was a nail instructor and has worked in the beauty business for over 30 years. His grandmother was an opera singer, which influenced his musical career. First raised in L.A., he moved outside of Atlanta, Georgia following a custody battle. In Georgia, his mother helped him get into making and producing music. » more