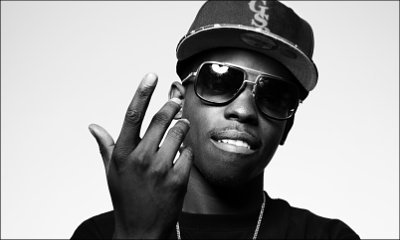 Bobby Shmurda's hit single "Hot N***a" has just reached a new peak on Billboard Hot 100. The track, which was released earlier this year and went on to become one of the hottest songs of summer, has been steadily climbing up the all-genre chart and is currently sitting at No. 9.

"Hot N***a" has gotten big thanks in part to its accompanying music video which features the viral Shmoney dance. Everyone's been doing it in the past few months, even Beyonce Knowles. The diva did the dance during a show on her "On the Run" tour. NFL star Brandon Gibson once also performed the move after a touchdown.

"We were just in the back having fun," Bobby recently told Rap Dose of the viral dance. "It's about making money, making a little money, being happy, like a celebration dance. It's a celebration to money."

Reacting to the fact that everyone's been really into Shmoney dance, he added, "Man, I love that. Yeah. I love to see anybody do that dance. Anytime I go out and see it, puts a smile on my face."

"Hot N***a", which features the beat from Lloyd Bank's "Jackpot", has been unofficially remixed by numerous rappers including Juicy J, French Montana, Lil' Kim and T.I. Fabolous, Chris Brown, Jadakiss, Rowdy Rebel, Busta Rhymes and Yo Gotti recently joined forces for the official remix to the track.


© AceShowbiz.com
---
Bobby Shmurda was born Ackquille Jean Pollard on August 1, 1994. He began rapping at the age of 10. The first song he remixed was Crime Mob's "Knuck If You Buck" in 2004. » more