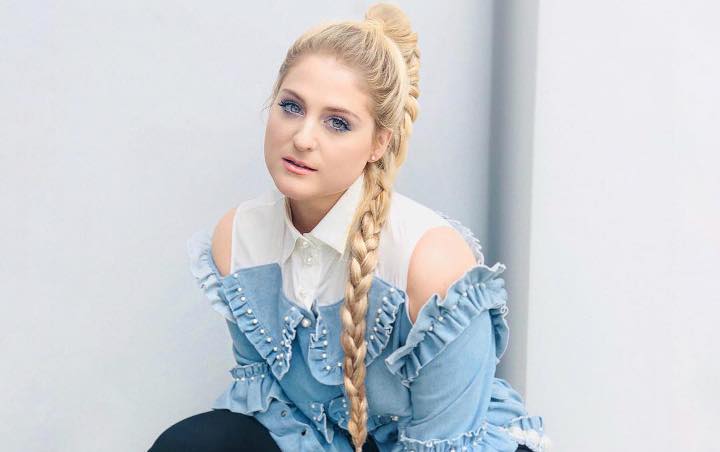 Meghan Trainor is not really a new face in music industry. She wrote songs for a number of fellow singers and self-released some albums and singles before coming to prominence as a female solo artist following the arrival of "All About That Bass" that became an internet sensation and eventually reached the No. 1 spot on Billboard Hot 100.

"All About That Bass" was released earlier this year as the 20-year-old starlet's debut single after L.A. Reid signed her to Epic Records. The song that promotes body acceptance and celebrates men and women of all sizes and shapes received generally positive reviews from critics even though many others blasted her and accused her of shaming skinny girls.

The track, which has also topped the charts in some countries like Australia and Canada, was actually inspired by Trainor's own body image issues. "I grew up a chubby girl. I had two brothers. My parents loved us, they just fed us whatever we wanted," she told ET Online. Because of her size, she once got verbally bullied by the guy she liked.

"I did have this one boy come up to me, who, like I love him, I was so in love. And he told me 'You'd be like real hot if you were 10 pounds lighter,' " she continued. "I was like, Ugh, that's it! I am going to cry all day and not eat for the rest of the day."

She admitted she did try to be an anorexic, but failed. "I wasn't strong enough to have an eating disorder," she explained.

Just a day before "All About That Bass" hit Hot 100's top slot and outsold Taylor Swift's "Shake It Off", Trainor released her major label debut EP "Title". Also preceded by "Dear Future Husband", the set features more songs with positive messages, especially about relationships.


© AceShowbiz.com
---
Previous Week »
Taylor Swift
Meghan Trainor was born on December 22, 1993 in Nantucket, Massachusetts. Growing up in a musical family, she began writing songs at the age of 11. After moving to Hyannis, she and her two brothers attended the Nauset High School on Cape Cod, where she sang and played trumpet in the jazz band. She also learned to play guitar with Johnny Spampinato, noted guitarist with NRBQ and the Incredible Casuals. » more
Related News