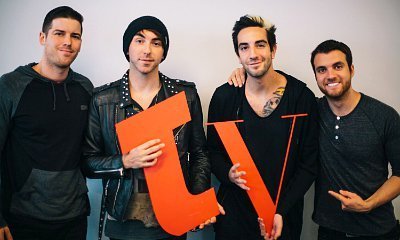 is one of a very few pop/punk bands capable of tearing up the charts. The group most recently stormed into Billboard 200 with their sixth studio album "", which debuted at No. 2 with around 80,000 equal units.

Powered by 75,000 pure album sales, the record opened at No. 1 on Billboard's Top Rock Albums, giving the band their third chart-topping effort on the chart following 2011's "" and 2009's "".

For the album, the quartet got to work with Mark Hoppus and Joel Madden of fellow pop/punk bands and , respectively. The former, whom All Time Low's Jack Barakat calls his idol, previously worked with the group on a track meant for their 2012 set "". The song, however, was never finished.

This time, Hoppus collaborated with Barakat and the other boys on a brand new record called "Tidal Waves". "He's been the member of Blink-182 that we've been closest with since we first started touring, and we tweeted pictures of our Blink tattoos and he hit us up," the guitarist said of how he and his pals got Hoppus on the album in a recent interview with Radio.com, referring to Blink-182's bunny logo tattooed on his and fellow ATL member Rian Dawson's arms.

"We got close with him as people, not only as a band but as humans and so when it got to the point where we were doing this album, we asked ourselves if we wanted any guests. We've never been the band to do that. We've had a couple guests here and there, we've had close friend here and there but we've never reached for a big influence on a big album," he continued. "We were like, let's just hit up Mark and see what he says. [Alex Gaskarth] emailed him and he immediately responded with, 'I'd love to.' "

Along with the other boys, Barakat went to Hoppus' house in L.A. and began working on the song. "We were in his studio right next to his kitchen and he recorded the vocals and we kicked it for a while and it was pretty awesome... a pretty incredible experience," he explained.

Of the finished collaboration, which he described as "kind of like pop-rock-ballad-y," he said, "It's actually probably one of, if not my favorite song that we've ever done. His voice lends itself so well to the verse and the lyrics. I think everyone is going to be blown away."


© AceShowbiz.com
---
All Time Low was formed in 2003 in the suburbs of Baltimore, Maryland. They were first a high-school cover band before transforming themselves into a melodic emo-pop group. The band was founded by singer/guitarist Alex Gaskarth and guitarist Jack Barakat. The duo later brought two other members, bassist Zack Merrick and drummer Rian Dawson, to complete the line-up. » more