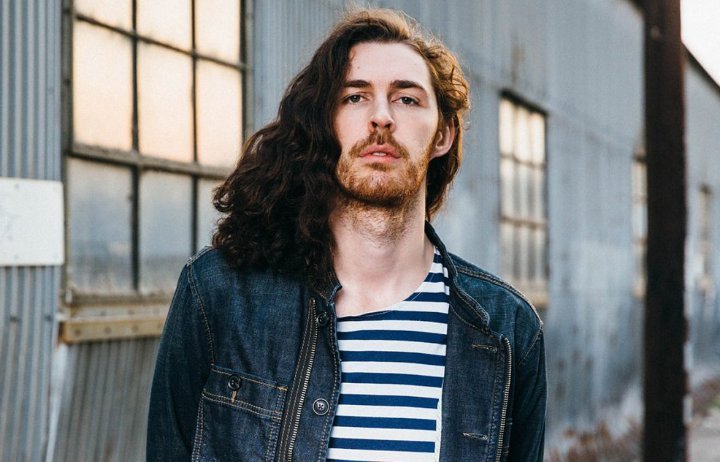 Hozier started garnering public's attention after releasing his single "Take Me to Church" last year. The song was first featured on the Irish singer's debut EP before appearing on his self-titled first album, "Hozier", which was released earlier this month and is currently sitting at No. 2 on Billboard 200.

Hozier was born to a blues musician and he grew up listening to a lot of Chicago blues. He eventually discovered different aspects of blues and gospel music. The 24-year-old musician always cites James Joyce and Oscar Wilde as influences on his songwriting, but his songs are sometimes also inspired by the blues songs he listens to.

"Blues is a very physical music. It's often about sex, whether it's through innuendo or not. It's often about the relationship between two people. So in that sense, in a lot of my songs, there's a lot to do with the interaction between two people," he explained in an interview with NY Mag.

"Take Me to Church", which Hozier recently performed when he made his debut appearance on "Saturday Night Live", is one of the songs. " 'Take Me to Church' is about sex and it's about humanity, and obviously sex and humanity are incredibly tied," he explained. "Sexuality, and sexual orientation - regardless of orientation - is just natural. An act of sex is one of the most human things."

"But an organization like the church, say, through its doctrine, would undermine humanity by successfully teaching shame about sexual orientation - that it is sinful, or that it offends God," he continued before adding, "But [the song is] not an attack on faith."

The hit single's accompanying music video was also released last year and it later went viral. Centering on a gay couple who's subjected to violence, the black-and-white cinematic clip is a strong statement about the institutional homophobia in Russia.

"It references the very organized attacks against LGBT youths that are carried out with impunity, without action from law enforcement. There are a lot of far-right guys who film these attacks. Because the song was always about sexuality and about organizations that would undermine humanity at its most natural, we thought that - in Ireland, the church doesn't really have that kind of strength that it did, but there will always be organizations that will, and there will always be organizations that try. Hopefully there won't be one day, but there are, and this is a pure example of that," Hozier said.


© AceShowbiz.com
---
Previous Week »
Blake Shelton
To Be Alone (Live in Kilkenny)
Hozier was born Andrew Hozier-Byrne on 17 March 1990, which happened to be St. Patrick's day, in Bray, County Wicklow, Ireland. The son of a local blues musician, he grew up with the blues being played all around him. He joined his first band when he was 15. He played R&B, soul, gospel and of course, blues. He started a degree in music at Trinity College Dublin, where he was involved with the Trinity Orchestra. However, he dropped out in his first year to record demos for Universal Music. From 2009 to 2012, he sang with Anuna, an Irish choral group, and toured internationally. » more