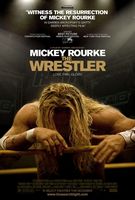 REVIEWS RATE: Critics Readers [Rate It]
Reader's Reviews
---

ALL YOU PEOPLE WHO SAID HOW BAD THIS FILM IS ARE SUCH SAD MORONS!!!!!!!!!!!
posted by

fubar

on Aug 05, 2010 11:51:49

i gave this film a 3 because im nice, wouldny watch it again and wouldny recommend it. watch titanic
posted by

barbara

on Jan 28, 2010 05:48:52

this film was fucking pish. actually it is shit. what a fucking toatl waste of my fucking money. Can buy this dvd from me on ebay. 1p... its not even worth that... well dissapointed.
posted by

eckstter

on Jan 28, 2010 05:47:25
I enjoyed watching robit the sheep, lose his brain cells over the long long years.
posted by

Appraisers Of Rock

on Oct 31, 2009 03:45:21

Best movie this year!
posted by

Red

on Aug 13, 2009 03:53:38

very simple.. without any special kind of music and effect... yet i feel it..what a movie!
posted by

moncikoma

on May 26, 2009 11:38:59

BEST FILM OF THE YEAR. GREAT MICKEY.
posted by

Loreley

on Mar 08, 2009 05:18:03

great driving tracks
posted by

general ursus

on Mar 06, 2009 09:50:12

Good but not great. Hope to see Rourke again soon, and Tomei is still hot.
posted by

Blow me

on Feb 20, 2009 04:14:16

your mum was so good and cheap
posted by

Medeyes mum

on Jan 12, 2009 04:21:10
TW*T and sucks his own willy
posted by

bob

on Jan 12, 2009 04:20:12

your mum gets arse by me OK you cunt
posted by

Your mum

on Jan 12, 2009 04:20:05
i fucked your mum
posted by

Dixon the scruff

on Jan 12, 2009 04:19:28

Helo you bum sucker
posted by

Helo

on Jan 12, 2009 04:19:11

This film was the best one of the year and medeye is a TW*T and sucks his own willy
posted by

James Dickson

on Jan 12, 2009 04:17:19

This film was fucking shit and your nan and you SHEEP FUCKER
posted by

Robit the Sheep

on Jan 12, 2009 04:14:48