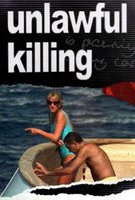 Overview
---
Genre
Documentary
Release Date
May 13, 2011 (Cannes Film Market)
Studio
Kang Rock Production
Official Site
click here

Cast and Crew
---
Director
Keith Allen
Producer
Brian Basham, Victor Lewis-Smith
Screenwriter
Victor Lewis-Smith
Starring
Keith Allen
Tony Curtis
Kitty Kelly
Mohammed al Fayed
Story
---
Following the inquest into the deaths of Diana, Princess of Wales and Dodi Fayed, Keith Allen, the well known British actor, comedian and documentary maker investigates the role of the British media and establishment, and examines their influence over the most sensational court case in British history.
The result is an incredibly powerful and explosive film that shows how the press reported only the pro-Establishment side of the trial, and even twisted the verdict in their desire to reassure the public that all was well within the British state. In short, the documentary is the inquest of the inquest.
For years the British media had speculated that Diana might have been murdered but before the inquest started they had a sudden change of heart, insisting the crash was a simple accident.
Believing he was witnessing the telltale signs of a conspiracy - not before the crash but after it - Keith Allen embarked upon a documentary that not only followed proceedings inside the courtroom, but also secretly eavesdropped on the journalists in the press room, to see how the media misrepresented and sanitised what was actually taking place.
Featuring exclusive interviews and commentaries from high profile British and American figures such as Tony Curtis, Howard Stern, Kitty Kelly, Mohammed al Fayed and Piers Morgan, Keith Allen also talks to disaffected royal reporters, social commentators, satirists, and historians, and becomes progressively more horrified by the undemocratic nature of the supposedly democratic country he lives in.