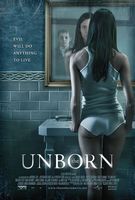 Overview
---
Genre :
Supernatural, Thriller
Release Date :
January 09, 2009
MPAA Rating :
PG-13
Director :
David S. Goyer
Starring :
Odette Yustman
,
Gary Oldman
,
Meagan Good
,
Cam Gigandet
,
James Remar
, Jane Alexander,
Idris Elba
,
Carla Gugino
, Rhys Coiro

REVIEWS RATE: Critics Readers [Rate It]
Reader's Reviews
---

80JbnN Incredible site!
posted by

adipex vs bontril

on Aug 02, 2009 07:31:21

D9mDat
posted by

Rwmaqrzp

on Jul 16, 2009 01:18:10

NSMAbx
posted by

Lqdlyqtc

on Jul 13, 2009 11:35:10

LOL i screamed like hell in this movie but still I LOVED ITT !!
posted by

Becks

on May 14, 2009 09:37:01

i love it
posted by

hollister

on May 07, 2009 07:50:12

This is definetly the best movie of the year in my overview it took the life out of the people around me and that in my point of view is what makes a thriller the ultimate thriller!!!!!
posted by

KMS GUY

on Apr 23, 2009 11:14:49

I Love This Film !! I Went To See It Yestaday & It Is Amazing !
posted by

Cezzie x

on Mar 01, 2009 07:05:09

Great story
posted by

God

on Feb 16, 2009 10:58:10

me and my frends thought it waz awsome, and im buyin it on dvd we
posted by

awsomecool

on Feb 04, 2009 10:18:12

this movi is great to c wit ur frends!!!!!!!!!!!
posted by

awsomecool

on Feb 04, 2009 10:17:28

i can't wait till this movie comes out i have been watching the trailer 24-7 u should watch it tooo!!!!
posted by

GREAT MOVIE

on Feb 02, 2009 07:29:40

I crapped my pants laughing or was it scared? Not sure but i crapped my pants
posted by

best horror movie

on Jan 26, 2009 08:13:17

WOO best scary movie ever !!
posted by

I LOVED IT

on Jan 26, 2009 04:12:10

Scary movies are supposed to be scary; I actually found myself laughing at certain parts of the movie. Defintley laaaame.
posted by

iizy

on Jan 20, 2009 12:41:38

extremely cliche horror parts :/ nice soundtrack though :)
posted by

anyone

on Jan 20, 2009 12:17:05

this movie sucks don't waste your money
posted by

michaelp

on Jan 11, 2009 10:37:12

it was okay, but like "no!!!!!!!!!!" said... too many stolen ideas. at one point i was thinking When A Stranger Calls and later in the movie, it was The Grudge. and usually in movies, when the characters have specially colored eyes, you can't see their contacts, but this one, it just bothered the crap out of me because the contacts were EXTREMELY noticeable. just saying(: but i don't think it's worth the money.
posted by

agreed.

on Jan 10, 2009 10:47:56

don't waste your money!!!!!!!
posted by

!!!!!!!!!!

on Jan 09, 2009 08:25:07

no originality too many stealing ideas from other movies and band acting
posted by

no!!!!!!!!!!!

on Jan 09, 2009 08:24:37

crapy acting too many bathroom sink scenes panties boring and death no twins allowed poop on this movie
posted by

stank

on Jan 09, 2009 08:21:32

this movie sucks ketchup!
posted by

poopers!

on Jan 09, 2009 08:18:38

OMg. This movie looks scary as hell. I watched the trailer and that creature with his head backwords scared the shit outta me. Can't wait to see it!
posted by

Whitestripes16

on Dec 31, 2008 08:40:31

omg i cant wait untill this comes outt ! the trailer was scary the first time i saw it but not as much the 2nd timee. im gonna have like nightmares after i see it tho.
posted by

ohhmissmariahX3

on Dec 28, 2008 08:27:52

the movie trailer was very frightening and i want to see it when it is released.
posted by

princess428

on Dec 23, 2008 05:03:56

it's very scary and took out all the chills in my body. yikes!!!!
posted by

A+ girl

on Dec 23, 2008 05:02:24

this movie is incredible!!!!!
posted by

lalala girl

on Dec 23, 2008 04:59:32