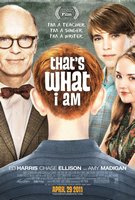 Overview
---
Genre :
Drama, Family
Release Date :
April 29, 2011 (Limited)
MPAA Rating :
PG
Director :
Mike Pavone
Starring :
Randy Orton
,
Ed Harris
, Amy Madigan, Chase Ellison, Daniel Roebuck, Molly Parker, Mia Rose Frampton

REVIEWS RATE: Critics Readers [Rate It]
Reader's Reviews
---
GOOD
posted by

Marsha

on Aug 09, 2011 10:49:18

cool
posted by

hbk

on Aug 08, 2011 07:09:59

Orton u rock in the ring as well as in the screen
posted by

Titans

on May 02, 2011 12:40:42
huwaw! i will watch this movie!! when will it be coming out?? sooo excited!! :))
posted by

amiie

on Dec 19, 2010 02:28:35
randy u r the best 4ever. i luv u.
posted by

nancy karan

on Nov 30, 2010 11:39:07
randy orton you are my favorite wrestler i hope you do a movie with sylvester stallone in the future too the apex preator the age of orton rules and the legend killer randy orton the next Kurt Angle and triple h too.Randy you rock i'm your biggest fan very much too and you rule wwe and the biggest main eventer on monday night raw i'm going to watch big red when it comes out to theatres randy you rule.from rko fan mark paric
posted by

mark paric

on Jun 27, 2010 11:45:25
randy you rock randy orton you are my favorite wrestler and hero on monday night raw randy you are the next Kurt Angle and you are like triple h too.i'm very happy with your first movie role big red and i hope you make the marine part 3 in the future rany orton you rule#1 the legend killer rules the age of orton and the apex preator rules and in charge from rko fan mark paric
posted by

mark

on Jun 27, 2010 11:38:58
go randy the lengent killer
posted by

legacymiz

on May 29, 2010 08:02:06
I Love randy orton, This movie will be great. i will watch it premire night and then buy it
posted by

Jazz Orton

on May 13, 2010 05:35:47
Dude this movies gonna be awesome. Randy Orton is my favourite wrestler. Buy it, Rent it, order it. RKO RULES!!!!!!!
posted by

sam smith

on Apr 29, 2010 01:47:24
randy orton said once in wwe Magazine that he wouldn't be in Movies. Liar.
posted by

S S S

on Apr 28, 2010 06:43:44