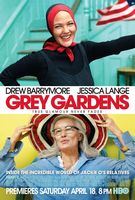 REVIEWS RATE: Critics
N/A

Readers

[Rate It]
Reader's Reviews
---

good
posted by

iezy

on Jun 17, 2013 03:30:06

I'm in love with this movie. It's a strange beautiful piece of art!
posted by

Bananaboy85

on Apr 06, 2010 08:02:52

Haunting and unforgettable! Jessica Lange is phenomenal but Drew Barrymore was a revelation!!!
posted by

lopezosc

on Sep 28, 2009 02:06:30

Love this movie. I want it on Blue-ray. Y do they have it in High Def. on HBO. Then not release it on BD.
posted by

High Def

on Aug 31, 2009 03:23:03

RSVGjB
posted by

Llhqskge

on Jul 13, 2009 06:28:31

i like this movie because me and my mother are watching it right now
posted by

luvmii11680@yahoo.co

on May 10, 2009 08:58:58

Can't wait to see it! Jessica? Drew? Can't go wrong there.
posted by

David

on Apr 15, 2009 12:59:59