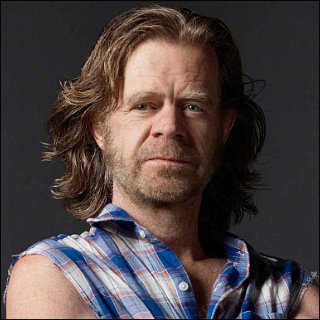 Profile
---
Famous as :
Actor

Birth Name :
William Hall Macy Jr.

Birth Date :
March 13, 1950

Birth Place :
Miami, Florida, USA

Claim to fame :
As Jerry Lundegaard in "Fargo" (1996)


Was bestowed an Outstanding Performance by a Male Actor in a Television Movie or Miniseries nomination at the 2005 Screen Actors Guild Award for his role in "The Wool Cap" (2004).
Became the Golden Globe Awards' nominee of Best Performance by an Actor in a Supporting Role in a Motion Picture by 2004 also of Best Performance by an Actor in a Mini-Series or a Motion Picture Made for Television in 2005.
Has collected 2 nominations of Writers Guild of America Awards: the first was in 2003 for Original Long Form category through "Door to Door" (2002) and the second in 2005 for Long Form - Adapted through "The Wool Cap" (2004).
Had been considered as the first choice to voice Marlin in "Finding Nemo" (2003).
Received the honor of Film Excellence Award at Boston Film Festival by 2002 also Maverick Tribute Awards at Cinequest San Jose Film Festival and John Cassavetes Award at Denver Film International Film Festival in 2003.
Became United Cerebral Palsy's spoke person after being involved in "Door to Door" (2002) which tells about man with cerebral palsy who is determined to become a salesman.
Had been twice nominated in Outstanding Lead Actor in a Miniseries or a Movie at Emmy Awards: the first was in 2000 for his role in "A Slight Case of Murder "(1999) and the second was in 2005 for "The Wool Cap" (2004).
Brought home a Jury Award for being the Best Supporting Male through his role in "State and Main" (2000) at Ft. Lauderdale International Film Festival held in the same year.
Earned an Emmys nomination for Outstanding Guest Actor in a Comedy Series in 2000 through his role in "Sports Night" (1998) and another for Outstanding Supporting Actor in a Miniseries or a Movie in 2004 for "Stealing Sinatra" (2003).
Won the category of Best Television Feature or Miniseries at the 2000 Edgar Allan Poe Awards for his writing work in "A Slight Case of Murder" (1999), sharing it with Steven Schachter and Donald E. Westlake.
Had been nominated Funniest Supporting Actor in a Motion Picture at American Comedy Awards for two consecutive years that were in 1999 and 2000.
Nabbed a ShoWest Award in the category of Supporting Actor of the Year at the 1999 ShoWest Convention.
Took home 2 Lone Star Film & Television Awards in 1999 for winning the categories of Best TV Teleplay and Best TV Actor through "The Con" (1998).
Was named Best Supporting Actor at the 1998 BSFC Awards and Best Actor at the 2002 Karlovy Vary International Film Festival.
Gained a Chlotrudis Award nomination for Best Actor category at its 1997 event through his role in "Fargo" (1997).
Was persuaded by his agent to not reading the script "Boogie Nights (1997)", but he refused and later decided to take part on it instead.
Has acquired 6 nominations at Satellite Awards, each in 1997, 2003, 2004, and 2005 while two in 2000. He won at the 2000 and 2003 events.
Had obtained 3 nominations at Independent Spirit Awards: one was for the category of Best Supporting Male in 1992 and the other two were for Best Male Lead in 1995 and 1997. He won the latter one through his role in "Fargo" (1996).
His stage directing resume include "Boy's Life" (1988) at Lincoln Center, the L.A production of "Oleanna" (1994) at the Tiffany Theater, and "The Joy of Going Somewhere Definite" (1997) at the Atlantic Theater Company in New York.
Was thought by the writers and producers of "The Simpsons" (1989) in joking manner that he would be the perfect choice to play Ned Flanders if there was ever a live action version of the show.
His name was used by Head Automatica as the partial title of one of their songs, "I Shot William H. Macy."
Is a director-in-residence at New York's Atlantic Theater Company where he teaches Practical Aesthetics class.
Had worked as a bartender, a set designer, and a voice-over talent in some commercials before his acting career took off.
His other theatrical works include The Man in 605", "Our Town", "Life During Wartime", "Baby with the Bathwater", "The Dining Room", and "Prarie du Chen."
Admitted that he had tried using LSD in his college years.
Had a nickname of Willie during his study at Bethany College in Bethany, West Virginia.
Was the junior and senior class president of his graduating class when attended Cumberland's Allegany High School.
His father has been a medal-winning B-17 pilot who married his mother after she lost her first husband in World War II.
Is one of the members of what has been called as "Mamet's Mafia" since he has frequently appeared in David Mamet's works.
Uses the name of William H. Macy to avoid confusion with Bill Macy, a popular comedian of the '70s.