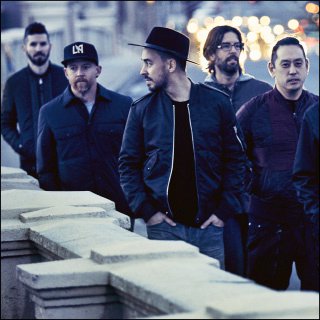 Profile
---
Famous as :
Nu metal band
Birth Date :
1996
Birth Place :
Los Angeles, USA
Claim to fame :
Debut album "
Hybrid Theory
" (2000)

In early 2005, Linkin Park demanded to be released from its contract with Warner Brothers Music on the eve of its initial public offering in May 2005 on the grounds of a lack of confidence.
On November 30, 2004, Linkin Park released "Collision Course," a collaboration with rapper Jay-Z which debuted at #1 in US, but only got to #17 in UK.
Linkin Park toured with No Warning, Ghostface, Funeral For A Friend, M.O.P., and Downset on the second stage as part of Projekt Revolution 2004. Besides, they too had a travelling DJ, Z-Trip with them, along with Irvin the Urban Act.
In 2004, Linkin Park toured with Snoop Dogg, The Used, Korn, and Less Than Jake on the main stage.
"Live in Texas" contains tracks from their three previous records, and was filmed on location at their Summer Sanitarium performances in Dallas and Houston, Texas.
Linkin Park was part of the Ozzfest in 2001, touring along side Marilyn Manson, Slipknot, Crazy Town, Papa Roach, and Disturbed.
Robert Gregory Bourdon is the youngest member of Linkin Park's.
In 2004, Linkin Park created the "Meteora World Tour," which included their "P.O.D.," "Hoobastank," and "Story of the Year."
In 2003 Linkin Park joined Limp Bizkit and Metallica for the "Summer Sanitarium Tour 2003." From this tour, they released a new CD/DVD set called "Live in Texas."
They have created their own tour "Projekt: Revolution," and on it have toured with Cypress Hill, Adema, DJ Z-Trip, Xzibit, Mudvayne and Blindside.
The music they play is a mix of alternative metal, rap, electronic, and hip-hop sounds.