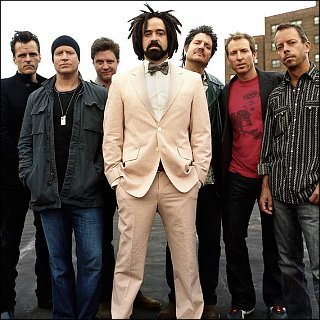 Profile
---
Famous as :
Alternative rock band
Birth Date :
Aug 1991
Birth Place :
San Francisco, California, USA
Claim to fame :
Debut album "
August and Everything After
" (1993)

One of few acts that encourages the recording of their concerts and the distribution of the resulting "bootleg" recordings.
Explained that the title of their fifth album 'Saturday Nights & Sunday Mornings' as "Saturday night is when you sin and Sunday is when you regret."
Named their first greatest hits album 'Films About Ghosts' from the lyrics of their own song 'Mrs. Potter's Lullaby'.
Adam Duritz frequently extends and rewrites songs live, adding extra verses or alternate middle sections and/or endings.
Artist Dave McKean designed the cover art of the band's third album, 'This Desert Life'
Song 'Catapult' from album 'Recovering the Satellites' was based on Kurt Cobain's sudden death.
Adam Duritz developed a nodule on his throat in July 1997 after constant touring.
Was introduced by Robbie Robertson when they were still relatively unknown, performing at the induction ceremony of Van Morrison in 1993.
Their moniker was used in rhyme on their song "A Murder of One".
Vocalist Adam Duritz took the 'Counting Crows' moniker from a film called 'Signs of Life'.