The 66-year-old actor gets into character as jolly ol' Saint Nick with his luscious gray beard when he's spotted filming for the holiday movie in Toronto, Canada.

Your first glimpse at
Kurt Russell
as Santa Claus in Netflix's upcoming holiday movie has arrived. A batch of set photos have made their way out online featuring the 66-year-old actor getting into character as jolly ol' Saint Nick with his long, gray beard and mustache which matched his flowing hair.
Taken from the Toronto, Canada, set on Sunday evening, January 21, the photos showed Russell keeping himself warm in the snowy weather by wearing a long, red leather coat lined with thick light brown fur. Underneath the comfy coat was his Santa Claus costume, which included a bright red shirt with golden buttons, matching pants and a thick black belt.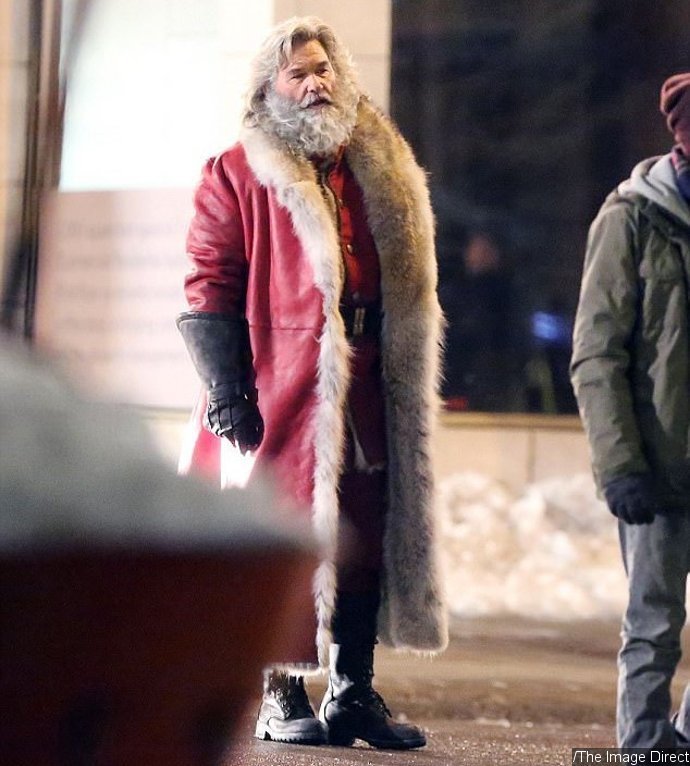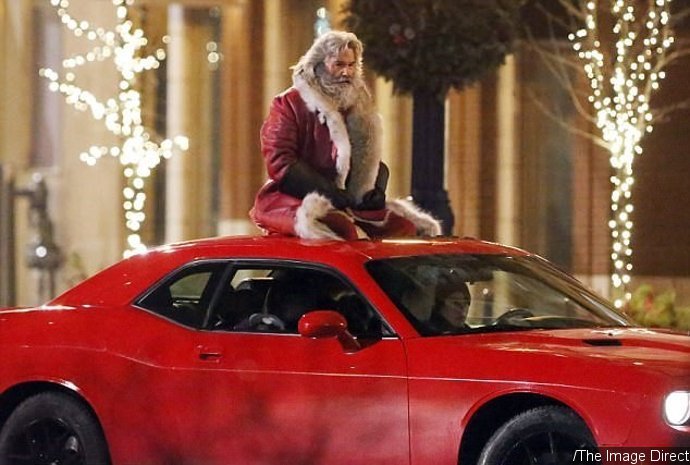 Minus his Santa hat, the "
Guardians of the Galaxy Vol. 2
" actor covered his hands with elbow-length black gloves and wore a pair of black leather boots while filming. At one point, he could be seen sitting on the roof of a bright red sports car instead of the jolly holiday gift-giver's trademark sleigh led by eight reindeer.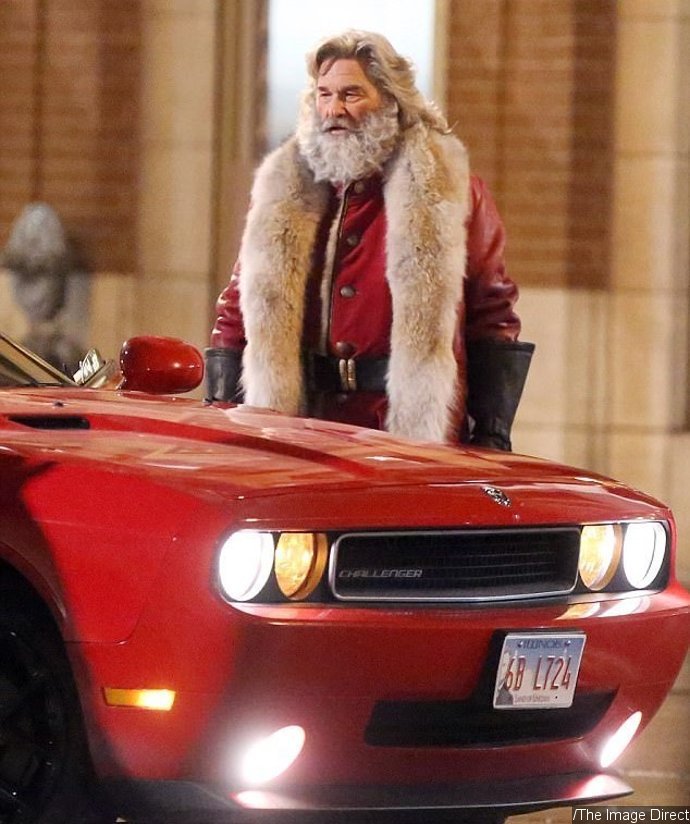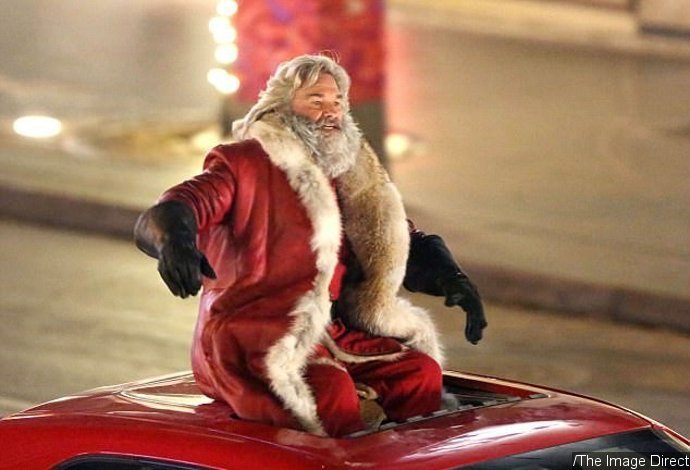 Russell stars in the upcoming holiday movie with Judah Lewis, the star of Netflix's horror-comedy movie "
The Babysitter
, and Darby Camp of "
Big Little Lies
". The story centers on two siblings, played by Lewis and Camp, who try to prove that Santa is real by catching him on camera. When they accidentally cause his sleigh to crash in Chicago, they have to help get Christmas back on track before it's ruined.
The film is due out on Netflix this year on December 25. Clay Kaytis is directing the film from the script, which was once titled "
12/24
", written by Matt Lieberman, who also wrote the stop-motion animated version of "
The Addams Family
" that's currently in production at MGM. The script is based on an original idea by Lieberman and David Guggenheim, creator of TV show "
Designated Survivor
". Serving as producers are Chris Columbus, Michael Barnathan and Mark Radcliffe.