The former 'Baywatch' babe opens up about her view on social media and feminism as well as talking about her plan of her summer getaway in Saint Tropez.
Pamela Anderson
set pulses racing in her new photo shoot for
W Magazine
, teaming up with friend and photographer Luke Gilford. The 50-year-old actress heats up Saint Tropez while flaunting her new edgy style aesthetic in the French Riviera.
Clad in a slew of Stella McCartney suits, coats and skirts throughout the show-stopping photo shoot, the former "Baywatch" babe showcases age-defying beauty as she looks sexy as ever in one of the photos. She can be seen emerging from the water with her blonde locks slicked back. She gives a fierce yet seductive stare at the camera.
Talking about her hot bod, which she occasionally flaunts on her Instagram account, Pamela reveals that her Instagram account is not for personal reasons. "I thought the social media thing was crap, because one time I was offered a movie, but in the contract they said, 'You have so many followers,' this and that, and I said, 'I'm not getting involved with this. This is really bad, and I don't want anything to do with it,' " she shares.
She continues, "But then I started to realize, you can use it for good and I started to kind of slowly get back into it. It's not for personal reasons, but all the things I believe in. That's the difference."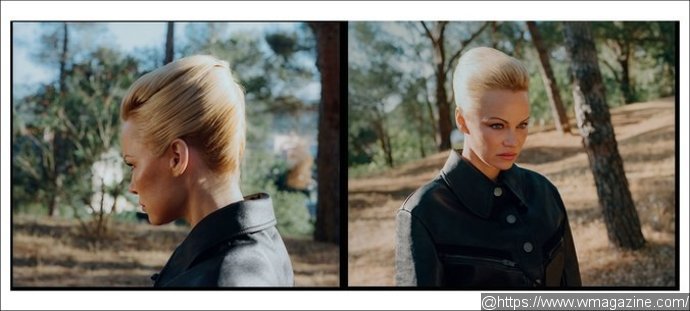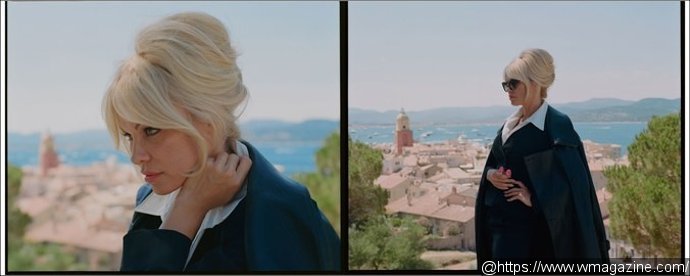 In the interview, "
The Institute
" actress surprisingly discloses her "evil plan to semi-retire" in Saint Tropez, where she has been spending the rest of the summer while renting out her Malibu house. "My kids [Dylan Jagger and Brandon Thomas Lee] are grown and they want me to be happy and they want to visit France, so it works out," she says. "And it was always my plan and something I really aspired to. I knew before I turned 50 that I would be living on the French Riviera. And here I am."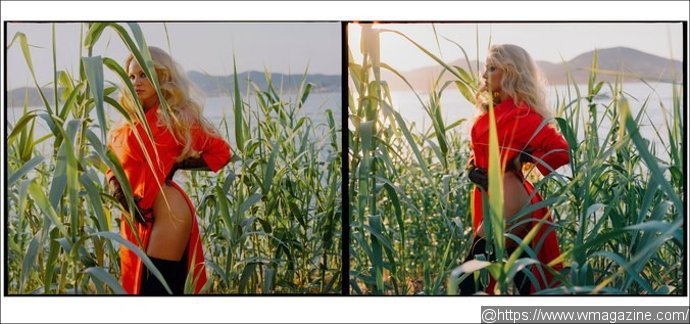 When asked about working with her old friend Luke, Pamela responds, "We always come up with some kind of narrative and cinematic way of shooting together; we both put a lot of work into it, but it also came together collaboratively and naturally." The blonde beauty goes on saying that she met Luke for the first time when the latter asked her to do short film titled "Connected".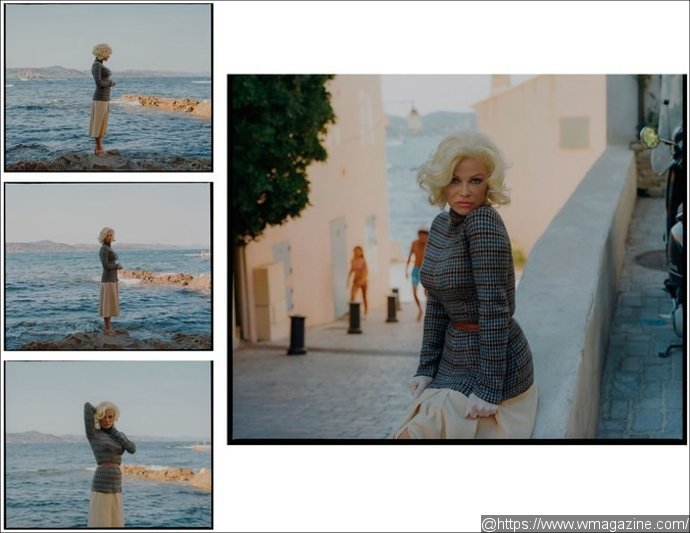 Pamela dishes that Stella is a part of her "fashion family," which also includes Vivienne Westwood and Dolce & Gabbana. "I just support my friends. Vivienne, of course, and Andreas [Kronthaler] are doing really fabulous, crazy, wild stuff," she says. "I did their last campaign with Juergen Teller. I love working with them, they're like family. And Stella is like family. I guess that's my little world. Dolce & Gabbana are really cool, but I don't like that they have fur. But they're funny and really sweet, and very generous and really good to my boys. I have nothing bad to say about them."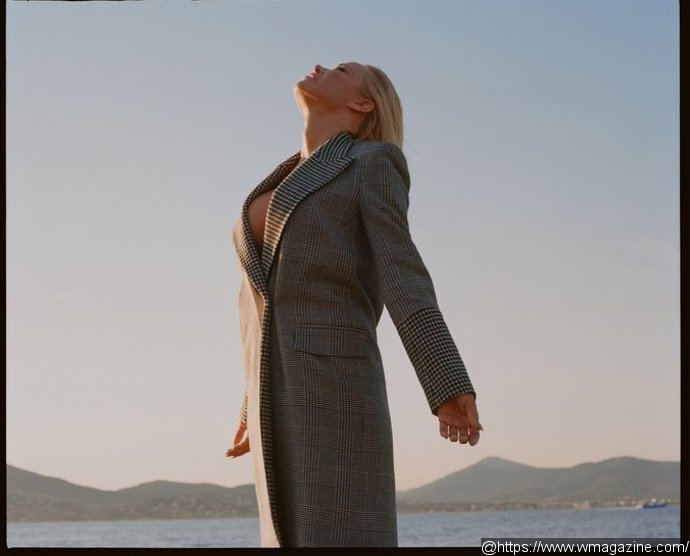 Pamela, who is currently learning French, apparently has fallen for Saint Tropez so hard that she doesn't plan to go back to Los Angeles "anytime soon." She explains, "I'm trying to decide if I'll go to Provence or Northern France, so I'm looking around. I have a lot of friends who are here and have met interesting people, and it's easy for me to get around.
The star continues saying that she uses her summer vacay to reflect on how she views feminism. "I'm writing a lot, and getting more involved in not just women's issues but I'm looking at the history of women's issues and thinking about feminism in general. I don't want to be told how to to a woman by a man or a woman," she says.